— -- The people of Philadelphia are paying it forward with 8,300 slices of pizza at a restaurant that allows customers to buy a $1 slice for the hungry.
Pizza starts at only $1 at Rosa's Fresh Pizza, which opened on S. 11th Street in Philadelphia in December 2013.
Mason Wartman, 26, started the restaurant with $250,000 in savings after leaving his job on Wall Street in sell-side equity research.
"I had plateaued at my Wall Street job and had always wanted to own my own business," Wartman told ABC News.
He returned to his hometown area in Montgomery County, Pennsylvania, outside Philadelphia.
The concept of paying for others' pizza ahead of time started when a customer wanted to buy a slice for someone in need, as reported by ABC News station WPVI in Philadelphia.
Wartman, with a staff of three, informs his customers with restaurant signage that they can pay it forward. He said customers have given away more than 8,300 slices.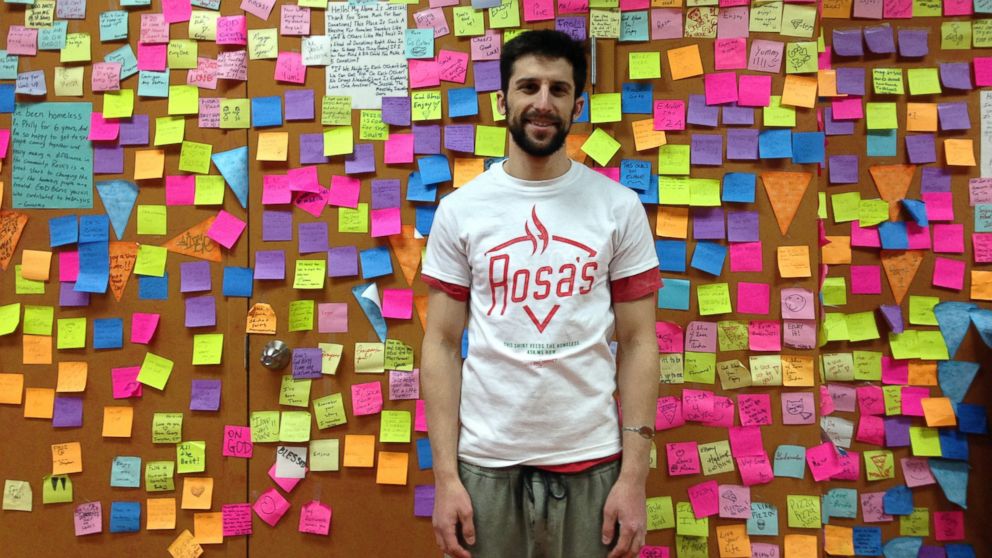 "We keep our food reasonably priced so that our paying customers are able to pre-purchase slices that we give to homeless people in the area," Wartman told ABC News.
Business has been "slow" because the neighborhood is "very much under development," he said.
Wartman estimated that the restaurant gives away food to 30 to 40 homeless people each day.
The restaurant is named after his mother, Rose.
"I made it a little more Italian," Wartman said about the restaurant name. "She likes it. It's definitely the most she's ever been in the news."