Just as a judge rejected an effort to halt production of Sriracha hot sauce in Irwindale, Calif., over chili smoke odor complaints, a Philadelphia city council member wrote a letter to the manufacturer with 10 reasons why it should move to the warm "City of Brotherly Love."
Interested in
?
Add as an interest to stay up to date on the latest news, video, and analysis from ABC News.
Philadelphia council member James Kenney wrote a letter to Huy Fong Foods CEO David Tran, dated Thursday, explaining how the city was shocked that Irwindale, in Southern California, filed a lawsuit asking a judge to shut down production of the chili pepper-based hot sauce or find a way to mitigate the odor. Residents claim it is burning residents' eyes, irritating throats and causing headaches.
Read More: Sriracha Sauce Smoke Odor Gets Chili Reception in Calif. City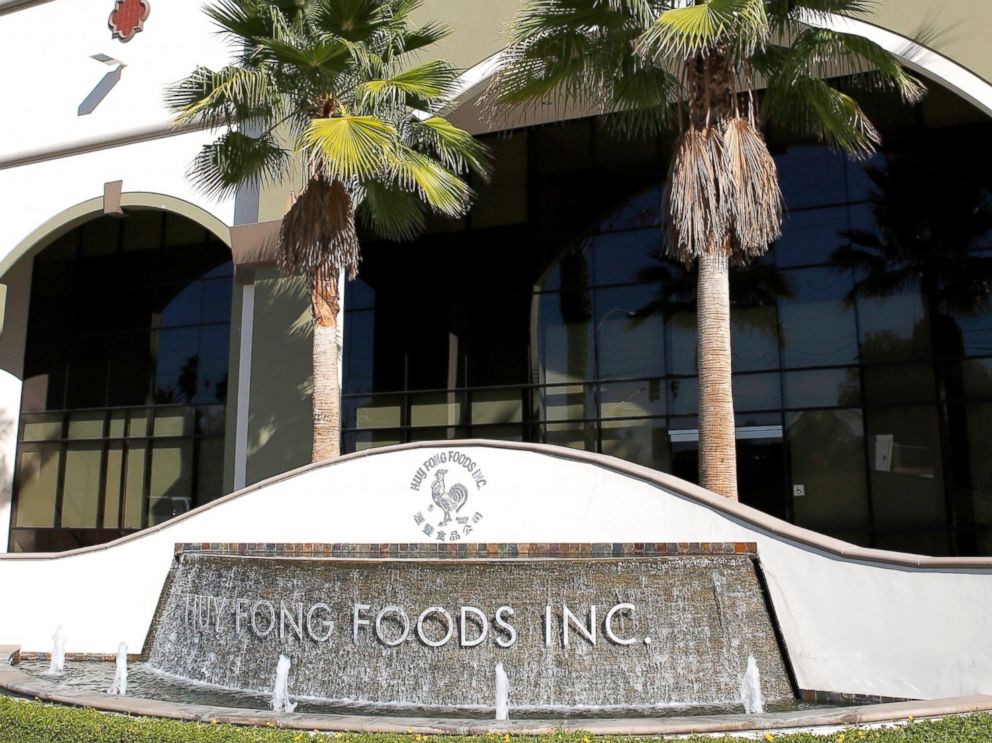 Kenney's invitation to Huy Fong Foods starts like a love letter to the popular condiment.
"To put it mildly, unlike your irresistibly spicy Sriracha rooster hot sauce, it has been an emotional week for us here in the City of Philadelphia," Kenney writes, referring to the fear that a possible Sriracha shutdown could lead to a shortage of the product.
Among the ten reasons that Kenney tells Huy Fong Foods to come to town incude its ample "inexpensive commercial real estate located far away from residential areas" and the natural pairing of Philly Cheesesteaks and Sriracha sauce, he added that a famous statue of state founder William Penn seems to show he is holding a bottle of the hot sauce.
"We Philadelphians are a modest and frugal people; we are never embarrassed to be seen at a public restaurant doing what appears to be a ceremonial rain dance, just to squeeze the last drops of Sriracha left inside the bottle," Kenney writes.
When asked what prompted the letter, Kenney said it was important for the city of Philadelphia to help bring jobs, whether in biotech or manufacturing, so residents can raise their families. In addressing Tran, who is of both Chinese and Vietnamese American descent, Kenney also hoped to boast of the city's vibrant immigrant population.
Though a judge rejected Irwindale's request for a temporary restraining order last week, a hearing for the lawsuit will take place on Nov. 22, allowing Huy Fong Foods to respond. The company and its attorney did not respond to a request for comment. Last week, a representative for Huy Fong said the company would not be making a statement on the suit.
Read More: Oenophile Alert: Wine Shortage Looms
Huy Fong Foods moved to a 65,000 sq. foot factory in Irwindale last year but still has operations at its headquarters in Rosemead, Calif., about 10 miles west. All of the chili used in the manufacture of the sauce is processed between September and December.
While Kenney said he hasn't heard back from Tran yet, he's in the process of looking for billboard space near Huy Fong Food's facilities to lure it to Philadelphia.
"What it would say is how much we love the product and the company and to ask them to move their company or expand it here," Kenney said.
Fred Galante, attorney for Irwindale, says that Philadelphia might have a different perspective if it understood the depth of health issues at stake.
"Parents with kids with asthma tell us the kids can't play outside when the odors are strong," Galante told ABC News. "I'm sure a Philadelphia council member would be sensitive to that."
In Photos: Chain Restaurants Compete for Gluten-Free Customers With Tantalizing Dishes
Galante said the suit is not a personal attack on Huy Fong Foods, and "we really like the company."
"The main goal of the city is to address the odor issues, not to shut them down or drive them out of town," Galante said.
In Photos: McDonald's Foods Around the World
Though talks between the city broke down over a new filtration system previously, Galante told ABCNews.com on Monday that they are back in discussions.
"I think they're trying to figure out what system will work," Galante said. "Our main goal is to have it implemented soon and it's on track to move expeditiously."
Read More: Convicted Mobster Turns to Crowdfunding to Open NJ Restaurant