Record Milk Price Squeezing Starbucks
Near-record milk prices are squeezing Starbucks -- and consumers.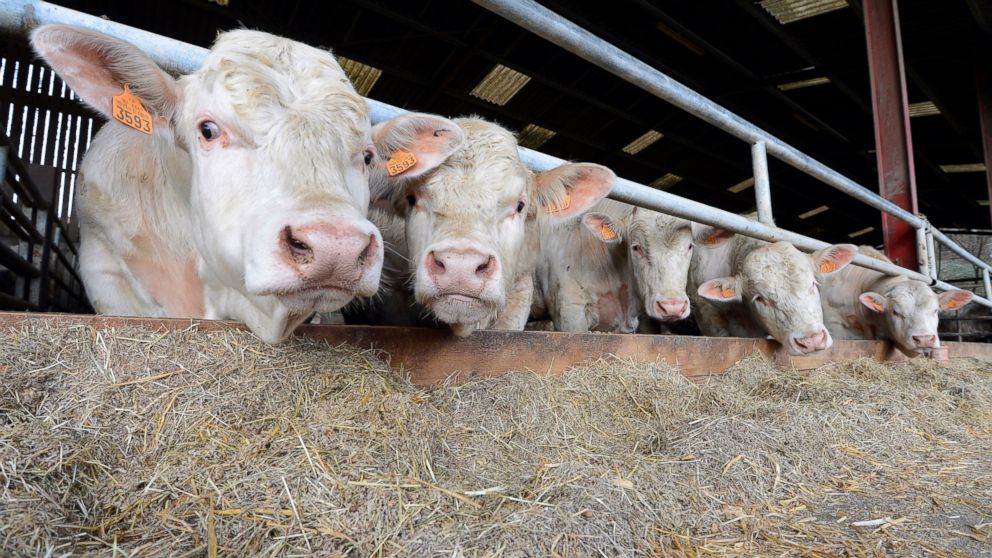 March 21, 2014 -- Near record-high milk prices are squeezing everybody from consumers to cheese producers to yoghurt- and pizza-makers. But Starbucks is being squeezed especially hard.
CEO Howard Schultz told reporters earlier this week, following the company's annual meeting in Seattle: "I am concerned about dairy, both domestically and around the world, and we are working feverishly with our suppliers."
Starbucks CEO says company just getting started
What's going on with milk?
Mark W. Stephenson, director of Dairy Policy Analysis at the University of Wisconsin, tells ABC News milk prices aren't yet at an all-time high. But they're the highest they've been since 2008. In dollars per gallon, at retail, he says, the average price of milk last month was $3.56. The 2008 high was around $3.80.
The reasons why are complicated. Consumer consumption of liquid milk in the U.S. is down, and has been trending down for years, he says. Stephenson say it's been in decline for 30 years almost, but that the last three years have seen an acceleration of that trend—"a downward spiral" he calls it. The cause in part is that people are eating less and less cold cereal. On top of that, there's greater competition for "the beverage space": milk is being muscled out by bottled waters, juice drinks, and "plant milks"—soy, almond, coconut and others.
Demand from overseas, though, is on high boil. China in particular is demanding more, as the diets of its ever-more-prosperous citizens include more and more protein. As that demand has grown, world production, in recent years, has shrunk.
"Last year New Zealand and the European Union (both big milk producers) had production problems," Stephenson says. New Zealand had a drought. The E.U. has torrential rains. Reduced supply and increased demand have resulted in today's high price.
Starbucks to roll out beer, wine to more cafes
The only people happy about this are U.S. dairy farmers, who had tough years in 2009 (because of recession) and 2012 (because of drought-caused high feed prices.) Asked if right now is a good time to be a dairy farmer, Stephenson nods yes: "A very good time," he says.
Albert Strauss, founder and owner of Strauss Family Creamery in Northern California, tells ABC News he expects to raise his own milk price by at least 5 percent in coming months.
Many companies that buy a lot of milk—including Starbucks--protect themselves by hedging. Starbucks' annual report says the company enters into commodity hedges to manage price risk using financial derivatives.
Oprah gives Starbucks a celebrity spot
Big companies that depend on milk, says Stephenson, can insulate themselves from price spikes in other ways as well.