Sen. Tim Scott, R-S.C., on Thursday called for firings at the Federal Reserve over the central bank's failure to regulate Silicon Valley Bank in the run-up to its collapse.
The imperative from Scott came during Senate testimony from Michael Barr, the Fed's vice chair for supervision, who faced scrutiny from members of both major parties over his admitted failure to lead proper oversight of Silicon Valley Bank.
Barr authored a report last month that faulted the Fed's lax oversight and an inability to anticipate the systemic threat posed by the bank's failure.
In his testimony on Thursday, Barr took "full responsibility" for the inadequate performance of the Fed. Soon after, Scott responded: "Who did you fire?"
Barr said: "We have not fired someone as a result of this review."
"We plan to conduct further review of our supervisory structure and as we do that we'll be making sure we have the right personnel in place to get the job done," he added.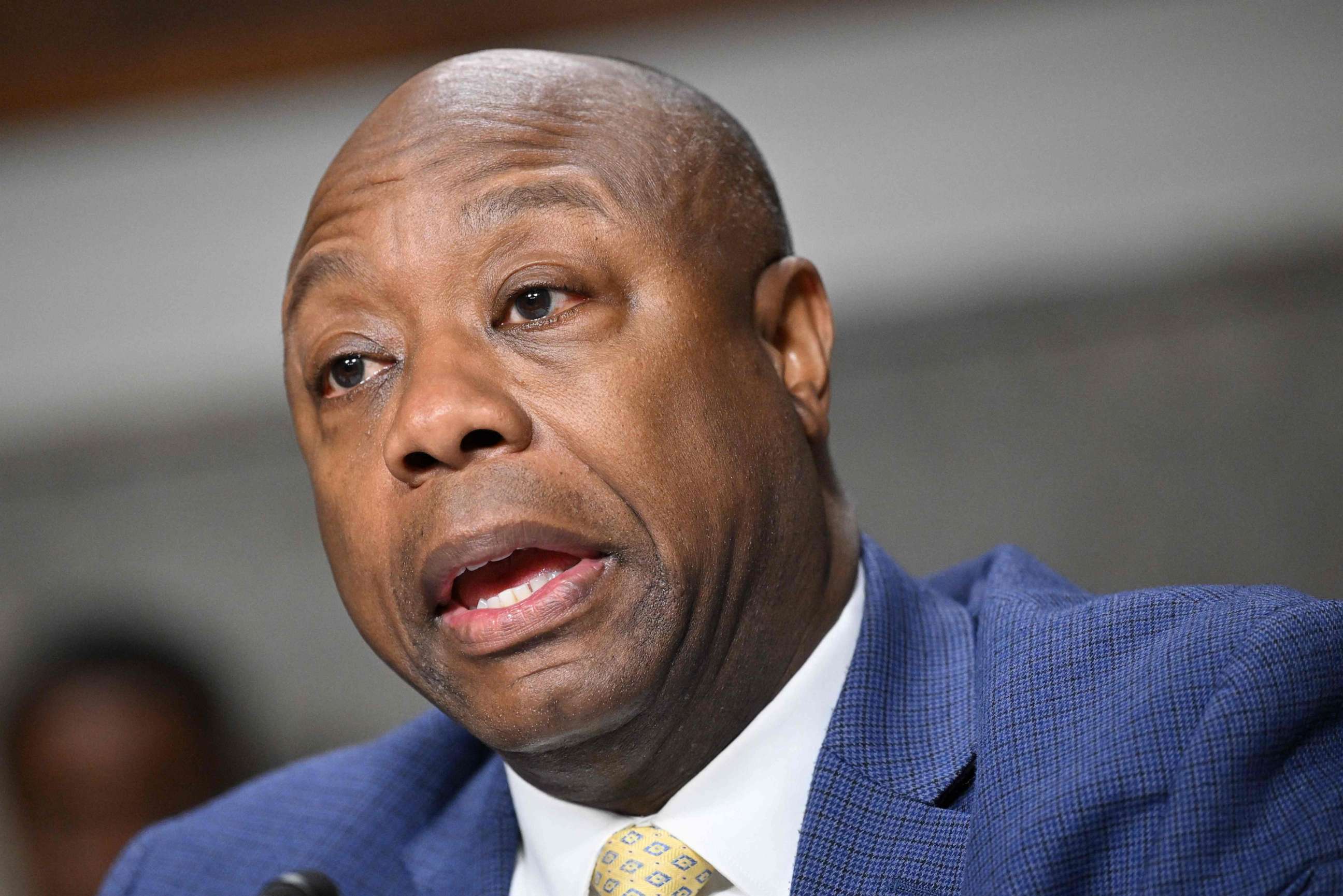 Indicating dissatisfaction, Scott said, "I hope that includes making room for the right personnel by removing the wrong personnel."
The collapse in March of Silicon Valley Bank, the nation's 16th largest bank, set off a financial panic that led to the failure two days later of another major lender, Signature Bank.
The financial stress continues to weigh on the banking system. Late last month, regional lender First Republic Bank was seized and sold to JPMorgan Chase after a sudden downfall.
The Fed report described Silicon Valley Bank as "an outlier" for its degree of financial exposure and mismanagement, but the report criticized the central bank for failing to recognize and address such risks before it was too late.
"Our first area of focus will be to improve the speed, force, and agility of supervision," Barr said in the report.
The report also criticized the Fed for underestimating the systemic risk posed by the collapse of Silicon Valley Bank, suggesting that regulators overlooked the panic that could result from a bank concentrated in a slice of the tech industry.
"The buck stops here," Barr told the Senate Banking Committee on Thursday. "I'm committed to fixing the problems we've had in supervision and regulation going forward."