Silicon Valley Bank CEO slammed by senator for 'really stupid bet'
Senators from both major parties sharply criticized the bank's CEO in a hearing.
Senators from both parties slammed former Silicon Valley Bank CEO Greg Becker at a hearing on Tuesday, accusing him of mismanagement that they say was fueled by short-term profits and the millions he stood to gain in compensation.
In a particularly heated exchange, Sen. John Kennedy, R-La., excoriated Becker over the bank's failure to protect itself against the vulnerability of large holdings in Treasury and mortgage bonds.
As the Fed aggressively raised interest rates over the past year, the spike dropped the value of those bonds and punched a hole in the bank's balance sheet.
"Mr. Becker, you made a really stupid bet that went bad," Kennedy said. "You had all of your eggs in one basket."
In response, Becker cited an "unprecedented" bank run driven by depositor panic on social media that spurred the withdrawal of about $42 billion in a matter of 10 hours.
"This wasn't unprecedented," Kennedy said. "Unless you were living on the International Space Station, you could see interest rates were rising and you weren't hedged."
In an effort to buffer against the possible decline in the value of a single asset type, banks often acquire other assets called hedges that they expect to perform well in such an environment and offset losses.
Kennedy accused Becker of foregoing the acquisition of hedges because such a move would have cost the bank money, cutting into its profits and reducing Becker's performance-related compensation.
"If you'd made less money, that would've affected your bonus, wouldn't it?" Kennedy asked Becker.
Becker responded: "Our compensation was predominantly long-term in nature."
The collapse in March of Silicon Valley Bank, the nation's 16th largest bank, set off a financial panic that led to the failure two days later of another major lender, Signature Bank.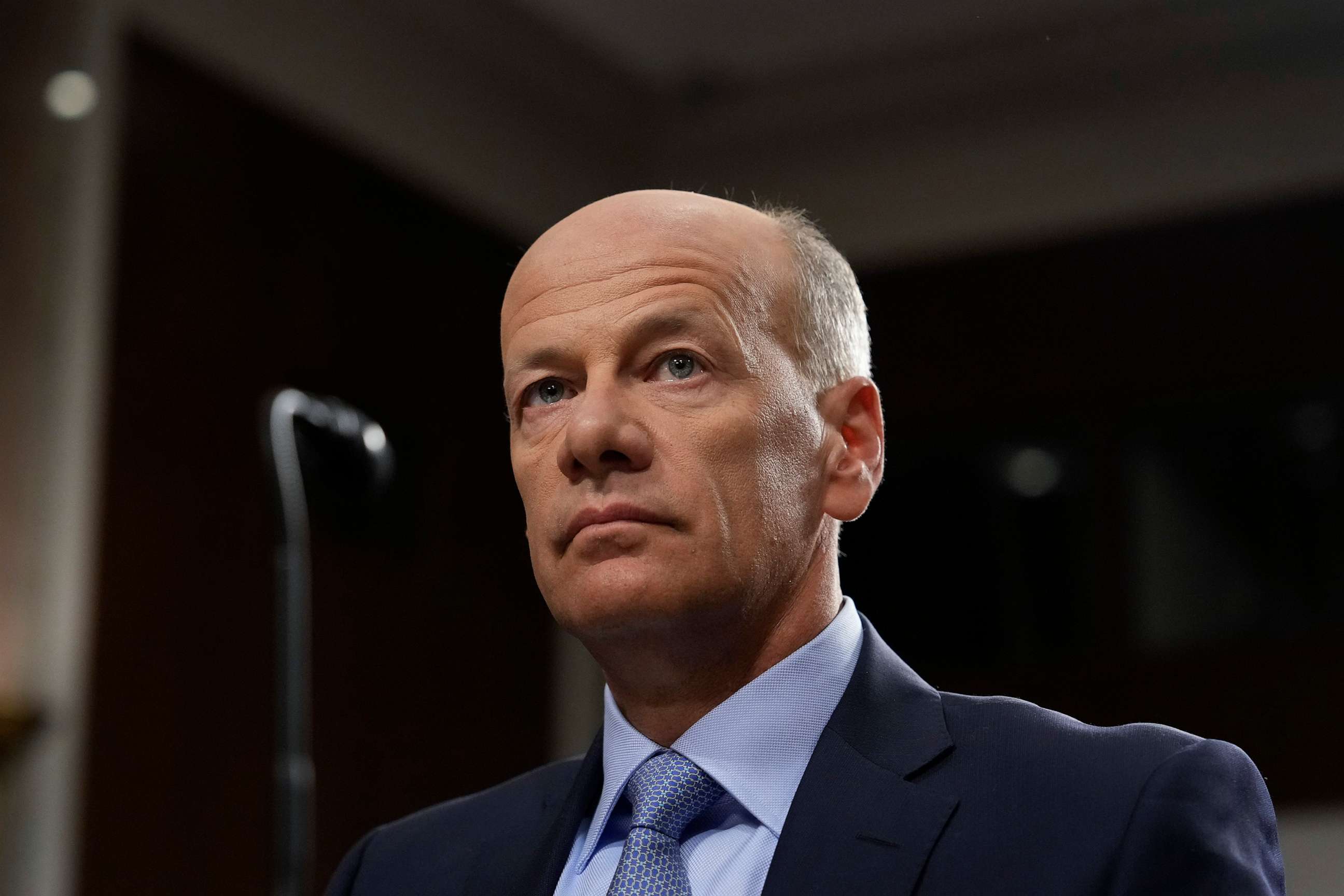 The financial stress continues to weigh on the banking system. Late last month, regional lender First Republic Bank was seized and sold to JPMorgan Chase after a sudden downfall.
The Federal Reserve released a report last month that sharply criticized leadership at Silicon Valley Bank for "a textbook case of mismanagement," but the report also faulted the Fed's lax oversight and an inability to anticipate the systemic threat posed by the bank's failure.
Michael Barr, the central bank's vice chair for supervision, is set to testify before the Senate committee on Thursday.
"SVB's board of directors and management failed to manage the bank's risk," Barr plans to tell senators, according to opening testimony filed with the committee. He also plans to fault Fed regulators for failing to adequately assess and respond to the risks posed by the bank.
While defending his management of Silicon Valley Bank, Becker apologized for the harm caused by the failure of the bank.
"I believe SVB had a positive impact on the roughly 100,000 companies we supported over multiple decades," Becker said.
"The takeover of SVB has been personally and professionally devastating, and I am truly sorry for how this has impacted SVB's employees, clients, and shareholders," he added.