— -- Lori Greiner, who has invested in some of the most successful "Shark Tank" products, may have invested $350,000 for 10 percent in the Squatty Potty toilet stool, but admits she wasn't originally on team "poop moose."
Called the "queen of QVC," Greiner holds 120 patents and has created 450 products.
She announced today that Staples will feature several "Shark Tank" products in select stores and the entrepreneurs behind the products will be featured in three episodes of ABC's show starting April 10.
Among the products in Staples stores in which Greiner has invested is "Shark Tank's" highest-grossing product to date, the Scrub Daddy, which saw sales skyrocket from $100,000 to $18 million after it appeared on the show.
And yes, Staples is now selling the Squatty Potty, which is described in its product summary as an "ergonomically designed toilet stool that puts you in a more comfortable position to evacuate your bowels."
The most bizarre QVC product she's ever encountered, though, was "The Poop Moose," she said with a laugh.
"It was this little wooden moose whose tail would come up and M&Ms would come out," she said.
The product wasn't featured on her QVC show, "Lori's Clever and Unique Creations."
"I didn't think it would sell so well, but it did," she said. "I haven't seen it in years, though."
QVC featured the Poop Moose on a special around 1997, then invited it back, according to an article published in 2006 in the Anchorage Daily News.
As part of ABC News' "C-Suite Insider" series, Greiner shared who she considers a mentor and how she spends her mornings:
You mentioned the importance of having a mentor, but that you didn't have one early in your career. Do you have a mentor today?
"There's so many people that I've met that I guess you would call them mentors. They've been people who are wise, that I admire, that have given me pieces of advice along the way. I love to learn from people with wisdom. I like people who I think ... are successful but also wise.
"Some of the best advice I think I've ever heard was about attitude and how to treat people in your business. ['Shark Tank' producer] Mark Burnett, in my early days on 'Shark Tank,' I remember he said to me, 'Everybody is important. Everybody should be treated graciously.' And that stuck with me. I thought, 'He's right.' I always thought that, anyways, but I really loved hearing that from him -- that that was something he valued."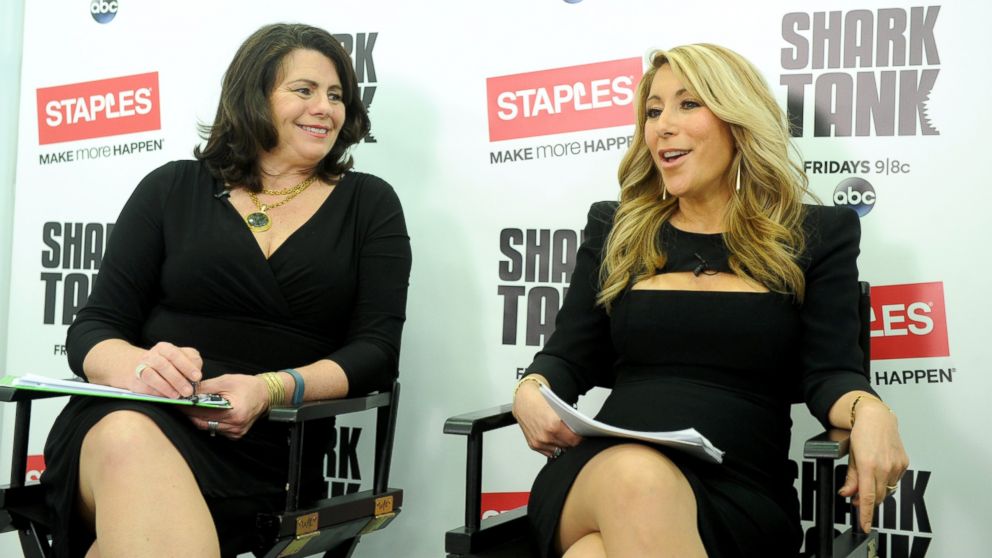 What time do you wake up?
"I typically wake up around 9. I love to go to bed at 2. I'm a night owl. I get energized at night. I just love the night. It's quiet. I can think. I can do things or I can just enjoy myself. I'm not a morning person. I get up in the morning and have breakfast. I'm a believer in that."
Greiner prefers eggs whites with shiitake mushroom and light cheese, in case you're wondering.
How do you typically spend your mornings?
"I get inundated with hundreds of emails a day. If I'm not working on a show speaking engagement or traveling or whatever ... if I get to be in the office, my typical day would be looking at hundreds of emails that come in overnight. I do get buried in emails. There's always calls. I'm helping entrepreneurs. I'm working with my team. I do the legal at the helm, contract negotiations, the creation of products. I help with packaging, often, for my entrepreneurs. I'm really busy [laughs]."