Silicon Valley Bank collapse: Treasury, Fed and FDIC announce steps to ensure deposits will be paid in full
The Fed also announced it will make additional funding available.
The Federal Reserve, Treasury Department and Federal Deposit Insurance Corporation announced Sunday that they will make additional funding available to ensure all Silicon Valley Bank deposits, both insured and uninsured, will be paid in full.
"After receiving a recommendation from the boards of the FDIC and the Federal Reserve, and consulting with the President, Secretary [Janet] Yellen approved actions enabling the FDIC to complete its resolution of Silicon Valley Bank, Santa Clara, California, in a manner that fully protects all depositors," the said in a joint statement. "Depositors will have access to all of their money starting Monday, March 13. No losses associated with the resolution of Silicon Valley Bank will be borne by the taxpayer."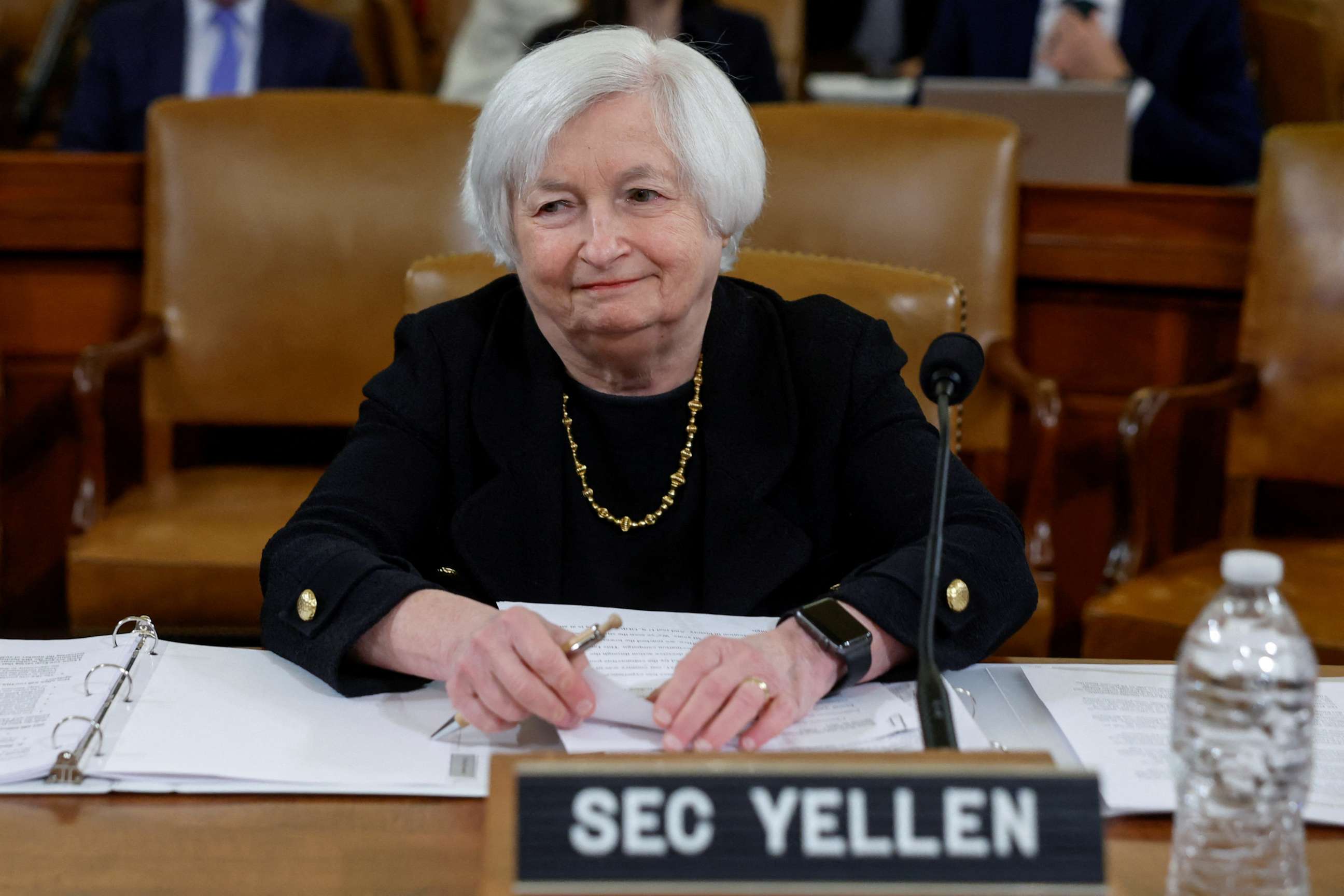 The Fed also announced it will make additional funding available to "to eligible depository institutions to help assure banks have the ability to meet the needs of all their depositors."
Silicon Valley Bank, the 16th largest bank in the country, failed on Friday and was taken over by the FDIC, after a run on the bank Wednesday and customers withdrew $42 billion of deposits by the end of Thursday. SVB mostly served technology workers and startups, including some of Silicon Valley's biggest names, such as Roku.
The trio also announced Sunday a "similar systemic risk exception" for New York-based Signature Bank, "which was closed today by its state chartering authority," according to the joint statement. "All depositors of this institution will be made whole. As with the resolution of Silicon Valley Bank, no losses will be borne by the taxpayer."
"Shareholders and certain unsecured debtholders will not be protected," the statement read. "Senior management has also been removed. Any losses to the Deposit Insurance Fund to support uninsured depositors will be recovered by a special assessment on banks, as required by law."
President Joe Biden issued a statement Sunday on his administration's action to protect depositors at both banks, expressing his approval for the actions but stressing he will hold those responsible for "this mess" accountable for their actions.
"Over the weekend, and at my direction, the Treasury Secretary and my National Economic Council Director worked diligently with the banking regulators to address problems at Silicon Valley Bank and Signature Bank," Biden said. "I am pleased that they reached a prompt solution that protects American workers and small businesses, and keeps our financial system safe. The solution also ensures that taxpayer dollars are not put at risk."
"The American people and American businesses can have confidence that their bank deposits will be there when they need them," the president added. "I am firmly committed to holding those responsible for this mess fully accountable and to continuing our efforts to strengthen oversight and regulation of larger banks so that we are not in this position again."
A senior Treasury official and Federal Reserve officials on calls with reporters Sunday night insisted these moves to pay the deposits of Silicon Valley Bank are not a bailout.
The officials stressed that the funds used to pay depositors of Silicon Valley Bank and Signature Bank will come from the FDIC's Deposit Insurance Fund (DIF). The DIF is funded by fees on banks, and then from earnings on their investments such as Treasury securities, and currently has more than $100 billion in it, according to officials.
"The Deposit Insurance Fund is bearing the risk. This is not funds from the taxpayer," a senior Treasury official said.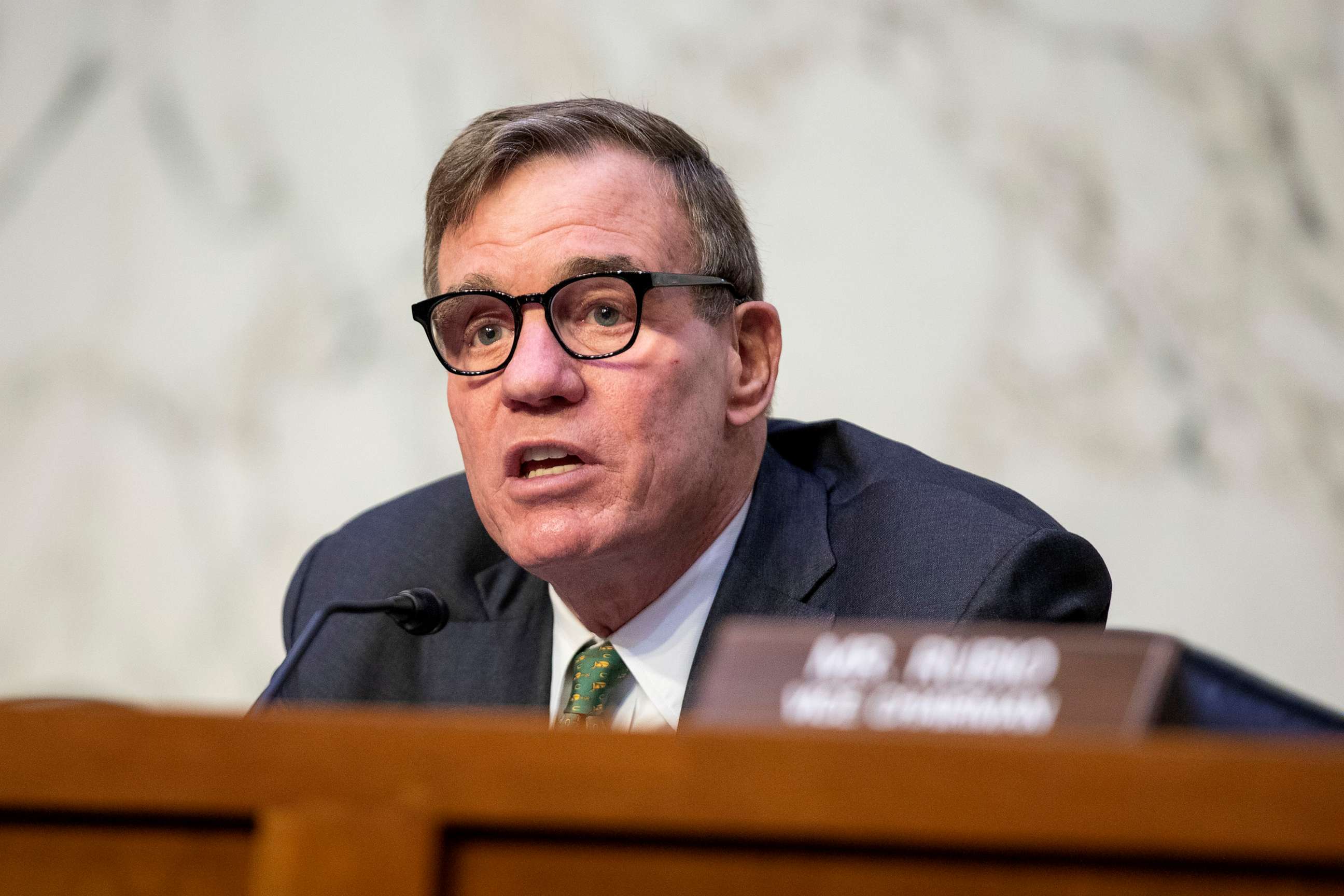 The senior Treasury official also stressed that taxpayers are not paying for these moves -- the banks' shareholders are. "The bank's equity and bondholders are being wiped out. They took a risk as owners of the securities, they will take the losses," the senior Treasury official said.
Officials were repeatedly pressed by reporters on if these moves on Silicon Valley Bank and Signature Bank would establish a precedent to cover uninsured funds and leave taxpayers vulnerable in the future if FDIC funds were not sufficient.
"Right now, we are very focused on addressing the current issue and taking care of the current system and stabilizing the banking systems -- or the uninsured, and assuring uninsured depositors that they will be made whole. But I do think we will be looking back with time and reassess and assess whether any changes should be made," the senior Treasury official said.
Regulators took the unusual step of designating both Silicon Valley Bank and Signature Bank as "systemic risks" to the financial system, a designation has not been used since 2008.
"I'm grateful that the Federal regulators have taken steps to do just that, and I hope that these actions will provide increased confidence in the stability of our banking system," New York Gov. Kathy Hochul said in a statement. "Many depositors at these banks are small businesses, including those driving the innovation economy, and their success is key to New York's robust economy."
Sen. Mark Warner, D-Va., told told "This Week" co-anchor Martha Raddatz earlier Sunday, "Let's see what happens today," pumping the breaks on a potential SVB bailout.
"I know I've been in conversations with the regulators, the administration, the Fed; the best outcome will be can they find a buyer for this SVB bank today before the markets open in Asia later in the day. That would be the best making sure that depositors -- remember that shareholders in the bank are going to lose their money, let's be clear about that -- but the depositors can be taken care of. And the best outcome will be an acquisition of SVB," he said.
"Let me be clear that during the financial crisis, there were investors and owners of systemic large banks that were bailed out, and we're certainly not looking. And the reforms that have been put in place mean that we're not going to do that again. But we are concerned about depositors and are focused on trying to meet their needs," Treasury Secretary Janet Yellen said on CBS' "Face the Nation" Sunday.
ABC News' Zunaira Zaki and Tal Axelrod contributed to this report.