New Website Takes Guesswork Out of Used Car Pricing
It that used car price fair? Now you can find out.
October 23, 2013, 10:11 AM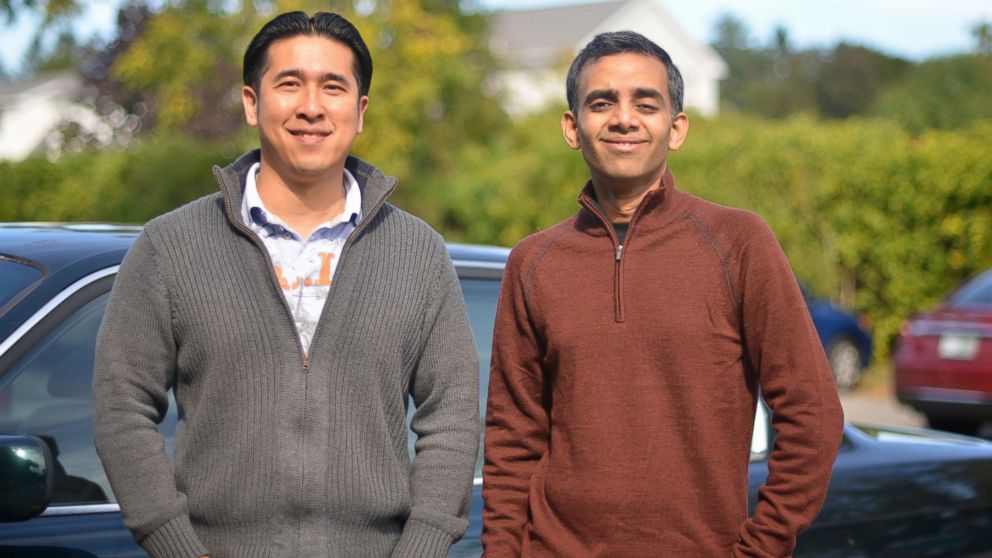 Oct. 23, 2013 — -- Touted as the "Kayak.com" for people in the market to buy a car, a new site that rates used car dealers on the fairness of their pricing launches today and may make car salesmen quiver in their suits.
Phong Ly, a graduate of Princeton and the Harvard Business School, is launching today iSeeCars.com, which crawls used car listings and rates dealers on the fairness of their pricing.
Ly co-founded the site after a harrowing three months researching used cars to buy a BMW back in 2008.
"I think I'm like most consumers," Ly explained. "I wanted a car that was a good-running car, well-taken care of, at a good price from a good seller." But Ly also knew he wanted an extended warranty, particular mileage and a car that had been garaged.
Ly said he was doing a lot of manual work when he knew his research could aggregate various sites and automate the process. Thus an idea was born.
Based in Woburn, Mass., Ly and co-founder and Chief Technology Officer Vineet Manohar have posted 30 million cars listings in the last 12 months, which he estimates as about 75 percent of used cars sold in the country in a typical year.
The pair built an analysis engine that looks at each listing's price and the stated condition of the car to make a comparison to similar cars on the market. Ly explains that the dealer analysis is "objective," and not crowd-sourced, unlike like Yelp user reviews, for example.
The rating is based on the dealer's entire inventory, Ly explains.
"This car may be underpriced, but if a dealer has 100 other cars he's selling, how are those cars being priced?" Ly said. "You should arm yourself with this information when you go to a dealer."
However, the site doesn't describe a car's actual sale price and only analyzes list prices, which can be thousands of dollars more than the price upon which a dealer and seller will ultimately agree. So any rating dealers they have on the site may or may not have a relationship to what buyers actually paid for their vehicles.
Still, people who are poor negotiators would do well to at least start their bargaining from the lowest price possible for the car they want to buy. About one out of four used car listings is over-priced by an average of over $1,000, based on ISeeCar's analysis of 30 million car listings.
ISeeCars.com includes inventory from Cars.com, CarMax, AutoNation, eBay and other sites.
Though Ly is an experienced entrepreneur, having previously sold his first company, a mobile software firm, to Houghton Mifflin after business school, he faces stiff competition in the car research market.
Last week, Kelley Blue Book introduced a new-car "Price Advisor" on KBB.com, placing cars in three pricing zones: white, green and red. The green zone represents KBB's "New Car Fair Market Range, which reflects current market conditions for a selected vehicle with the buyer's chosen options in his or her area."
KBB.com's business model is based on advertising for auto manufacturers and dealers.
When asked how iSeeCars differs from KBB's price advisor tool, Ly said the latter is a new car pricing tool that shows users a fair price range while his site focuses on helping users search for a used car to buy that is currently for sale in the market.
"We conduct a holistic analysis to calculate the key stats and insights to arm users with," Ly said. "While consumers want to get a good price, most also care about getting a good running car from a seller that is not out to gouge them."
Ly said his site analyzes every car along a number of dimensions and integrates five years of historical data to provide additional insights to shoppers.
Ly's site gets a cut from some of his partners if a user inquires about their cars.
But Ly said the business model for IiSeeCars.com doesn't affect search results for a user.
"We don't get paid on every single car that every consumer inquires about on our site," he said.
He says that's an important point because the site's algorithm doesn't take into account whether they get paid or not.
"We want to be as clearly unbiased as possible and sort results with the best deal for a consumer," he said.