As president and CEO of Old Navy, Sonia Syngal has led the $7 billion, 57,000-employee business to record-breaking growth but she still finds time to read 400 customer comments every morning before she starts her day.
"I've really embraced what the brand stands for inside this building and in our 1100 stores globally. Seeing the customer engage with us, what she and he tell us every single day."
On an episode of ABC Radio's "No Limits", Syngal told ABC News chief business, technology and economics correspondent Rebecca Jarvis that it takes three key building blocks to become the CEO of a company.
Diverse experiences: First and foremost, Syngal told Jarvis that an aspiring CEO must come to the position with a breadth of experiences. Syngal recalled growing up with an inclination for fashion and fabrics before pivoting to study mechanical engineering at Kettering University. She also spent six years in the auto industry at Ford, then nine years in the tech world of Silicon Valley before joining Gap Inc. in 2004 as VP of Sourcing Strategy.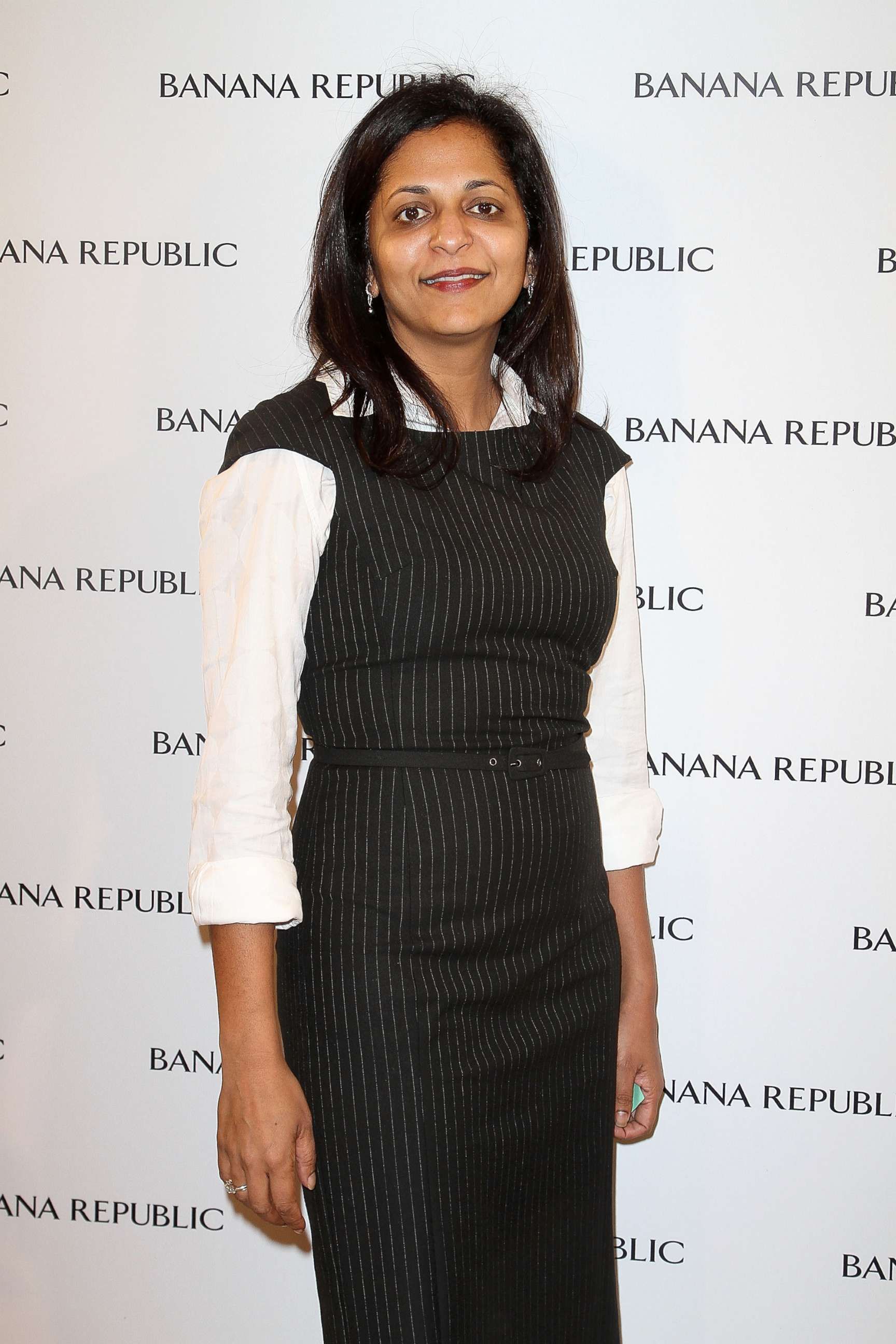 "A breadth of different experiences is really important. I've been able to move around industries and types of roles within companies but I will say, all of my jobs have been core line jobs," she said. "Meaning core to creating the value that is essential to a company."
Take risks: Syngal believes that another key element to becoming CEO is a person's willingness to take risks. She called embarking on her position in the fashion industry at Gap as one of the "hardest career transitions [she] ever made." What made this switch particularly challenging was the fact that she was joining the company at a senior level as opposed to a junior one.
"Not only do you have huge expectations of yourself to sort of hit the ground running, but also there's expectations of the environment you're going into," she said. "So coming in that first year, oh my God, I don't think I slept a wink."
She added, "You've got to be willing to take some risks and put in what can be seen as personal sacrifice."
Syngal is now over a year into her position as CEO of Old Navy, and as she's acclimatized to the industry and position, she's come to realize how risk turns to reward. She told Jarvis, "These roles consume a lot of you personally, of your family. But also the flip side is the experiences that that means for all of us is enormous as well. I mean, the things we get to do, we get to see."
Eat, sleep, breathe the brand: Finally, Syngal believes that in order for someone to become CEO of a company, they've got to be at the heart of the business. For Syngal, success as CEO comes from "living up to the promise" of a brand or company, even if that means starting every morning by reading hundreds of customer comments while sipping a cup of coffee.
"We try to really amplify who we are," Syngal said. "Every creative aspect of how we market to the customers is a reflection of what this brand stands for. And it's all about inclusivity, democracy, and the democracy of style."
Hear more of Sonia Syngal's interview on this week's episode of "No Limits With Rebecca Jarvis," available on Apple Podcasts, Stitcher, Google Play Music, Spotify, TuneIn and the ABC News app.