Square Inc., the brainchild of Twitter co-founder Jack Dorsey, has made mobile payments even easier with Square Cash, a new service that allows anyone with a debit account to send money via email in a snap.
Unlike Square's original service, a user doesn't need a Square account, app or plastic device to use this latest service. You simply send an email to the person who will receive your money and email cash@square.com in the "Cc," or carbon copy, field. Then Square will send both you and your recipient an email saying that cash is on the way, with a link for the sender to input a debit card number and expiration date.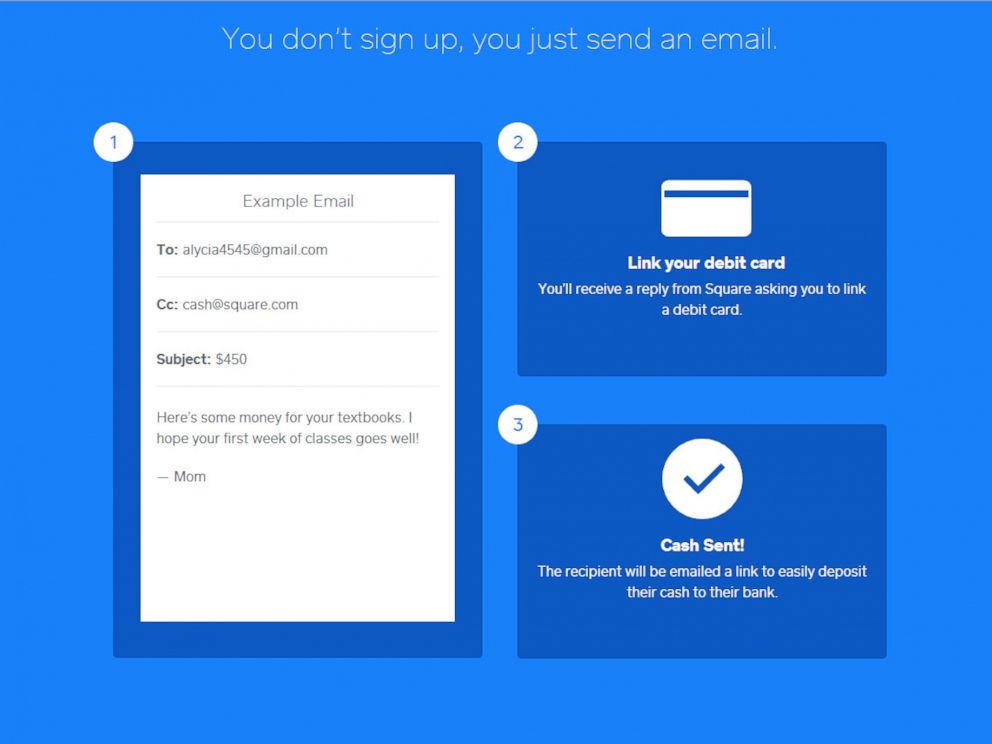 To accept the money, the recipient also gets a link in her inbox to input some debit card information, then receives a notification that the money will be in the account in one to two business days.
If users prefer to stay away from email, they have a choice to download a new Square Cash app on your iPhone or Android mobile device.
So what's the catch? While users may be wary of any hidden fees, a spokeswoman explained that Square is covering the merchant fees associated with debit card purchases. When asked if the no-fee service is a temporary promotion, she said the company has "no plans regarding fees at this time."
In Photos: Twitter IPO's Biggest Winners
Square Cash, available only in the U.S. now, competes directly with Google Wallet, which launched an easy way to send money via Gmail accounts.
The beauty of Square Cash, the company said, is that you don't need to share a lot of information, such as your date of birth, social security number or address. But you do need to share a ZIP code with Square Cash. On the other hand, while there are more steps involved with Google Wallet, users are offered choices to send money, whether via credit card or your Google Wallet balance.
To send money via Gmail, users can click on a dollar sign and send money via debit or credit card accounts almost as easily as including an attachment in an email. Sending instantly via your Google Wallet balance is free, as is sending money via a bank account, though that will take two business days.
After the first weeks of the announcement, Google allowed users to send money via credit card without any fees, allowing users to earn their respective credit card points or rewards.
Read More: First Mobile-Only Bank Is Pay-As-You-Wish
Google is still offering a promotion that allows users to send up to $250 via credit or debit card without a 2.9 percent service fee, nor the minimum 30 cent fee. This promotion ends Oct. 25.
One of the oldest online payments companies, PayPal, allows users to send money via PayPal's website or app for free when using a bank account. But transferring money from a debit or credit card requires a 2.9 percent fee plus 30 cents per transaction. The sender can decide if the fees are paid by the sender or recipient. There can be additional fees for international transfers, PayPal says on its website.
For security, Google says it will monitor your account for fraud.
"If fraud is detected on your account, transactions will be slowed or stopped to assure the security of your account," Google says in a notice when you transfer money via email.
Read More: Is Mobile Banking Secure?
Square has its own precautions, such as allowing users to elect to receive text alerts after every cash transaction. The company points out that Square Cash emails will always have the domain "@square.com" in the "Cc" field.
"Square Cash uses the same fraud detection infrastructure that monitors millions of daily Square Register transactions," the company said.