For all the talk over fuel-efficient cars, saving on gas costs and saving the environment, drivers like Jan Lee aren't quite ready to ditch their gas guzzlers.
Lee said she gets about 14 miles per gallon with her large sports utility vehicle -- but that doesn't stop the 52-year-old Portland, Ore. woman from using the car to tow her travel trailer on vacations with her husband around the West Coast.
"It's something that is powerful enough to pull something with its weight," Lee said.
And, she added, her tall husband "needs something that's comfortable. A compact car just doesn't work for him."
Major automakers say that they won't leave consumers like Lee behind as they work to meet tougher new fuel efficiency standards proposed this week by the Obama administration. Companies such as Ford, General Motors and Honda all say that pick-up trucks and SUVs -- in other words, large cars requiring much more gas than their small-car counterparts -- will remain in their vehicle line-ups.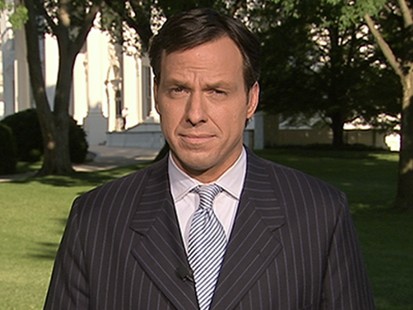 "We fully expect to remain a full-line vehicle producer, which means we will be producing vehicles from small cars up to full-size pick-up trucks to meet the needs of consumers," said Jennifer Moore, a spokeswoman for Ford, the maker of the top-selling Ford F-150 pick-up truck.
The government, too, has stressed that higher fuel-economy standards -- known as Corporate Average Fuel Economy standards or CAFE -- won't leave consumers bereft.
"These proposed standards would help consumers save money at the gas pump, help the environment and decrease our dependence on oil -- all while ensuring that consumers still have a full range of vehicle choices," Transportation Secretary Ray LaHood said Tuesday in a written statement.
Released Tuesday, the Obama administration's proposed Corporate Average Fuel Economy standards, or CAFE, ultimately would seek to bring the average fuel economy of cars nationwide to 35.5 miles per gallon by 2016, up from a current average of 25. Automakers are expected to work their way up to meeting the average, with lower targets being set for 2012 through 2015.
Large cars won't be forced to meet the same standards as smaller ones. According to the administration's proposal, a government formula will determine specific miles-per-gallon targets for different vehicles based on the size of their "footprints" -- the length and width of the car. The larger the car, the lower the target it will have to meet.
Automakers say they're using various technologies to bring their vehicles, including SUVs and pick-up trucks, in line with the new standards. Ford, for instance, says that its new "EcoBoost" engines will improve fuel efficiency by as much as 20 percent, while Honda, maker of the best-selling Honda CRV, is introducing engines that can shut off several cylinders (and save on fuel) when full power isn't necessary.
The new standards "will have us continue to strive to find ways to improve fuel economy more and to provide customers with vehicles they desire," said Chris Naughton, a Honda spokesman.
Auto analysts agree that consumer demand for certain large cars mean that, notwithstanding government regulations or ever-higher gas prices, the segment will never go away entirely. Business owners and foul-weather drivers will keep shelling out cash, they say, for powerful, if not fuel-efficient, cars.
Even increasingly-popular crossovers -- vehicles that look like SUV's but are built on car platforms -- won't do for such consumers, said Rebecca Lindland, an auto industry analyst with IHS Global Insight.
"If you live in Montana and get four feet of snow with no warning, the last thing you want at that point is a crossover or, even worse, a car," Lindland said.
But some say that even as large cars survive, their numbers -- and consumer choices -- will, in fact, shrink. That, experts say, will be largely due to automakers adapting to consumers' own preferences for cars that will bring them lower gas bills.
Analysts like Craig Fitzgerald, of Plante & Moran PLLC in Southfield, Mich., say the new CAFE standards will play a role too.
The sheer expense and challenges of making larger cars meet government standards is forcing automakers to shelve plans for new large car models and eventually may lead them to phase out existing models, including even some large passenger cars, he said.
"The CAFE improvements are really dramatic," Fitzgerald said. "The only way to get there is to restrict the range of vehicles with low mileage that are offered in the marketplace."
So what, if any, car models could get the axe? So far, the automakers aren't saying.
Whatever the changes to Americans' car choices, Lindland said the cars we drive will still be big -- at least relative to other countries.
"It's important to remember that we currently drive the world's largest cars," she said. "We have a long way that we can downsize before we look like Europe."