6 things you didn't know about 'Veep' star Anna Chlumsky
You may know Anna Chlumsky from HBO's hit show 'Veep.'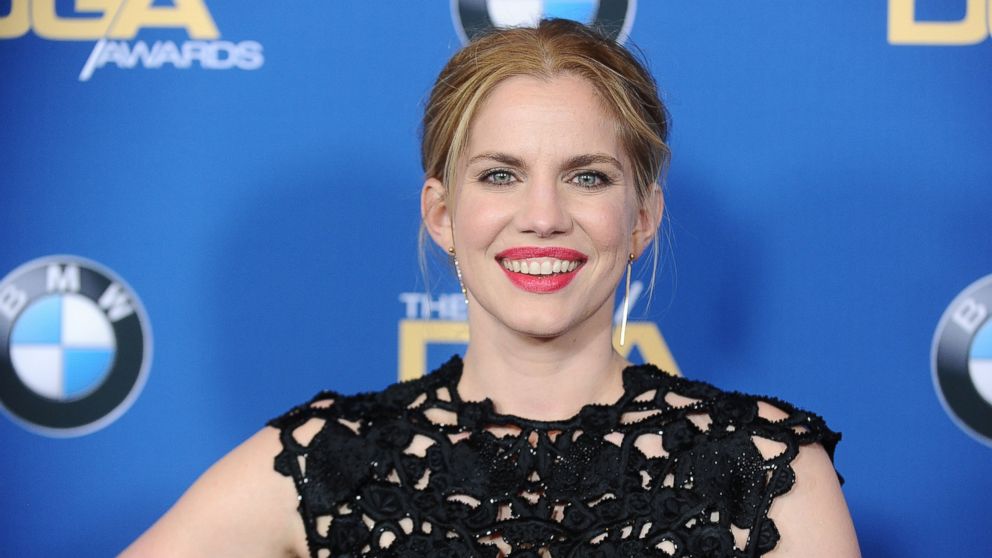 — -- Emmy-nominated actress Anna Chlumsky recently joined ABC News Chief Business, Technology and Economics Correspondent Rebecca Jarvis on an episode of ABC Radio's "No Limits With Rebecca Jarvis." Here are six things you may not know about the "Veep" star:
1. She got her first job at 10 months old. Chlumsky grew up in Chicago and had her first job when she was only 10 months as a baby model for the department store Carson Pirie Scott. When she turned 8, she told her mom that she would rather act but it wasn't until she was an adult that she discovered her true passion for performing.
"My mom you know was pursuing acting herself and did a lot of like community theater musicals," Chlumsky said. "At one point when I was like 8, I said to her I want to do that. I don't like modeling. I'm tired of being stuck with pins. ... I want to do, like, 'Annie' because any kid wants to do 'Annie.'"
Chlumsky then started acting and was soon cast in the movie "My Girl" alongside Macaulay Culkin at the age of 10.
"It all kind of happened around me. I wasn't really ambitious for it," she said of her experience as a child actor. "I got ... partly ambitious for it around my adolescence because by then I was old enough to love Vivien Leigh or love Bette Davis and want to be them. But even then it still felt like such a popularity contest and it still felt like such a way to get approval from adults."
She added, "I didn't really, really, firmly know how much I wanted to pursue this craft until I was an adult."
2. She had sworn off acting at one point. Chlumsky continued acting after the success of "My Girl" but by the time she had made it to college at the University of Chicago, she said she was done with acting (or so she thought).
"I had written off acting ... because the way that I grew up with it and then stopped getting jobs through my adolescence, so much of it just made me feel bad," she said. "Everything around school made me feel better. So it was like, 'Oh you mean I can write a paper and be anonymous and not have people say that I'm too fat for a role?'"
3. She studied international relations at the University of Chicago. After she had "written off acting," Chlumsky embraced college at the University of Chicago where she studied international relations and toyed with the idea of working in government.
"I think I was going to be in some version of 'The West Wing,'" she reminisced on the time. "I was like that looks really fun and fast-paced and smart. I'm going to go and work in government."
So what stopped her?
"I was going to take my Foreign Service exam. I remember having the study guide for the Foreign Service exam and I was like, 'No, I'm not doing this ... I don't feel like studying for a freaking test right now. I don't want to do this.' ... So you know that kind of started the whole pre-life crisis for me."
4. She used to work for Zagat. Following her college graduation, Chlumsky, whose father was a chef, got a job as a fact-checker for Zagat and moved to New York City.
"I grew up in a kitchen, my dad was a chef, so I was very much into food writing," she said.
But Chlumsky quickly learned that the job wasn't quite what she expected.
"So of course you get the job at the food guide and then you realize that it's really just a polling agency ... they don't write the food stuff, they just gather. ... So I was a step above a telemarketer."
5. She made friends in New York through kung fu. Once Chlumsky moved to New York, she says she made friends by joining a kung fu school but says she doesn't remember that much of it anymore.
"That was how I made any friends, I joined a kung fu school," she said. "At that time I wanted to be Michelle Yeoh. ... I wasn't that great, though, and I can only remember the very beginnings of certain forms. It's really sad actually. I'll have dreams where I can only remember a certain part of a form."
6. She used to perform for free. After living in New York for two years, Chlumsky says she realized her passion for acting and decided to get back in the game. She got back in touch with her agency, quit her 9-to-5 job and took acting classes. She did a summer intensive program at the Atlantic Acting School and then started performing free theater to get herself out there.
"I did 10 free shows back to back. ... Some of which were great and some of which were horrible," she said.
But those free shows paid off when Chlumsky finally got noticed. She had run out of money for rent and her mother helped with one month until she booked a paying gig.
"I booked a movie and it was an indie, indie movie in South Carolina and they had heard of me because of something I had done, I had done 'Measure for Measure' in a church basement in Astoria, and they had a friend go watch it."
"What I tell people, you know, bottom line is it's about being seen. It's about being seen, doing your best work, as much as possible."
Hear Chlumsky's full interview on ABC Radio's top business podcast "No Limits With Rebecca Jarvis."