One small scent for a man, one smelly leap for mankind.
What was called the first-ever "trans-Atlantic scent message" was transmitted today to the American Museum of Natural History in New York from Paris, France.
The event was part of the launch of a new iPhone "scent-messaging" application, called OSnap, which has received buzz in the tech world over the last year. The app allows users to tag photographs with over 300,000 scents and send these images electronically via hotpots as "oNotes" through email, Facebook or Twitter.
These oNotes are sent via an oPhone "hotspot," the hardware that emits the scent.
The scent-based messaging platform onotes.com is led by inventor and Harvard biomedical engineering professor David Edwards with co-inventor Rachel Field. Edwards founded and runs science and design center Le Laboratoire in Paris.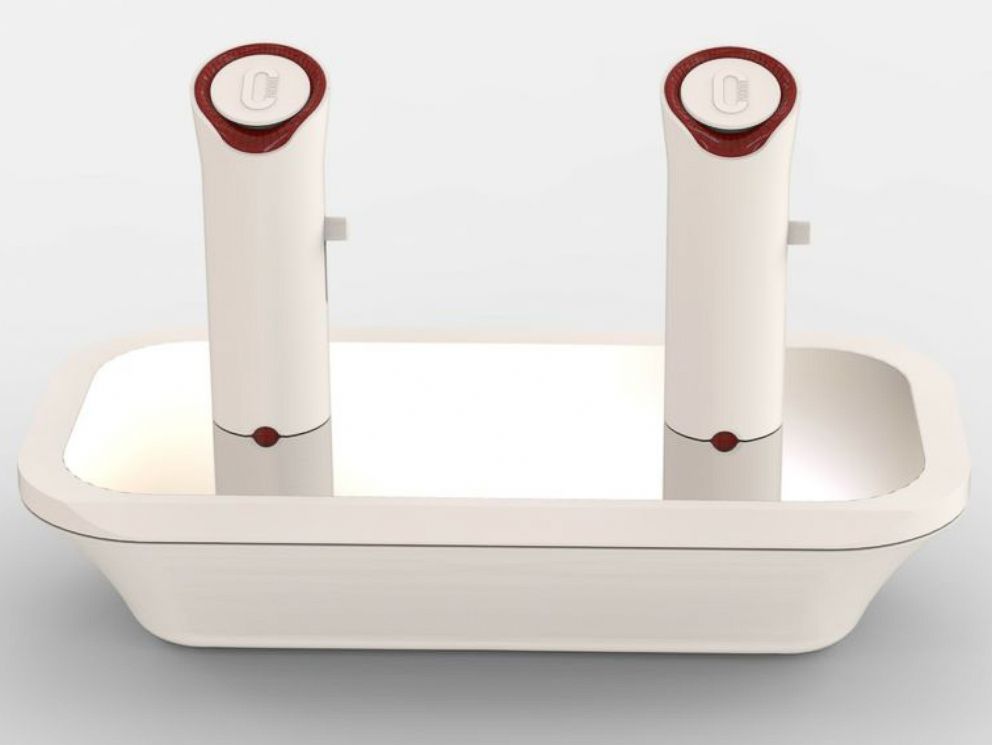 On Tuesday, Le Laboratoire Paris transmitted the message to Edwards in New York to his email address.
Christophe Laudamiel, a French perfumer, sent the transmission from the Paris lab. He took a photo of the food, then tagged the scents. Sending the scent from Paris to New York City took less than a minute, OSnap said.
Edwards and Field then walked around the room with the fragrant oPhone so the attending press could smell the scents, which included champagne and chocolate.
OSnap is available as a free download in Apple's App Store. When receiving an oNote, users can tap the oNote icon and be directed to onotes.com, where they will see the image and associated scents. If users possess an iPhone in Bluetooth near an oPhone, they will be able to download their aromatic message and smell the scents.
The American Museum of Natural History will host a hotspot during three weekends in July along with hands-on activities about how smell is processed. By the end of the year there will be hotspots in NYC, Paris and Cambridge, Mass.
Tomorrow, Paris will be holding another event during which Edwards will send an oNote from the U.S.