— -- President Trump may be excited about the prospect of a trade war over his proposed steel and aluminum tariff increases, but economic experts are largely worried.
"Wall Street does not like to hear the words 'trade war,'" ABC News' chief business and economics correspondent, Rebecca Jarvis, said on "Good Morning America."
Edward Alden, a senior fellow at the Council on Foreign Relations specializing in international trade, warned that "there has not been a real trade war in the world since the 1930s and there's potentially one in the works now."
"I have more sympathy than most for the Trump administration's trade policy. I think that they're trying to tackle some real problems, particularly with China. But this is not the way to go about it. Trade wars hurt every country, even the largest ones like the United States," Alden told ABC News.
The reactions come after Trump announced Thursday that the U.S. will impose a 10 percent tariff on imported aluminum and a 25 percent tariff on imported steel beginning next week.
"He believes the rest of the world is screwing the U.S. on trade...and that this is a way to hit back effectively," Alden explained, as a way of an explanation for Trump's decision. "It fits with his view of the world, which is very zero sum...that countries either win or they lose," Alden said.
"The goal here is a legitimate one, which is primarily to pressure the Chinese to stop producing so much steel. China is the origin of all of this, China has flooded global markets over the last decade. The U.S. should work with its allies –- Canada, Mexico, Japan, Korea, Europe -- to put pressure on China to reduce steel production," he said.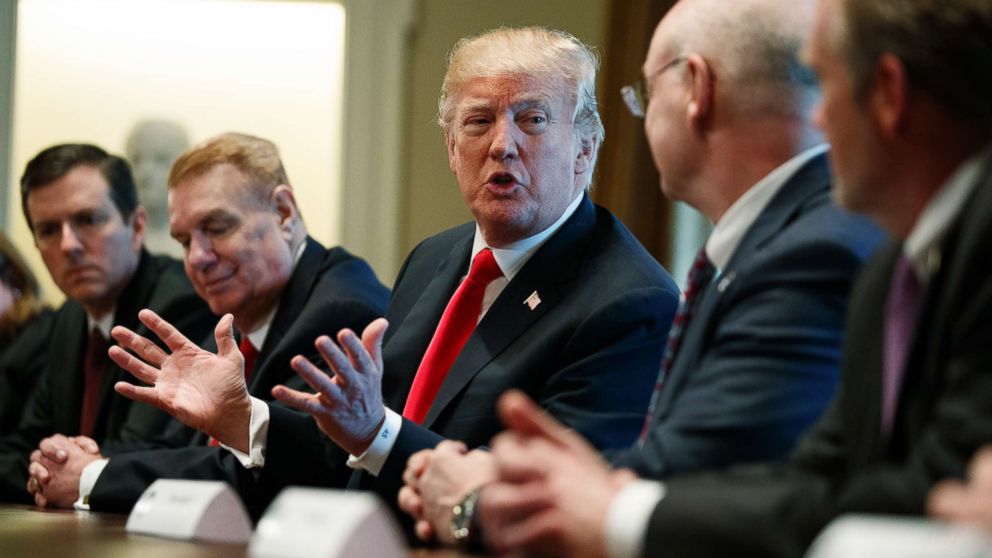 Alden warned that there could be crippling results to the economy, however, and Mark Hamrick, the senior economic analyst for Bankrate.com, echoed those concerns.
"If you want to rein in the third-longest economic expansion since the end of WWII, crimp profits at a time when stock market valuations have been called into question by rising interest rates, force consumers to withstand price increases and put millions of metals-reliant and other jobs at risk, the president's stated intention of placing costly tariffs on imported steel and aluminum is an effective way to start," Hamrick said in a statement.
Historical concerns
Both Alden and Hamrick noted the key role a trade war played in the 1930s, with Alden saying a trade war "almost certainly extended the Great Depression...and almost certainly exacerbated the political tensions that brought us into World War II."
Trump tweeted this morning that "trade wars are good, and easy to win." Hamrick said the tweet "shows a stunning lack of appreciation for history, including the lessons of the Great Depression."
A more recent example of negative reactions to trade tariffs came in 2002, when George W. Bush's administration put steel tariffs in place and ended up reversing them a year later because of the negative reaction that unfolded both economically and internationally.
The European Union announced shortly after the steel tariff that they would be imposing retaliatory tariffs for U.S. products and the World Trade Organization eventually ruled that the move was a violation of existing agreements.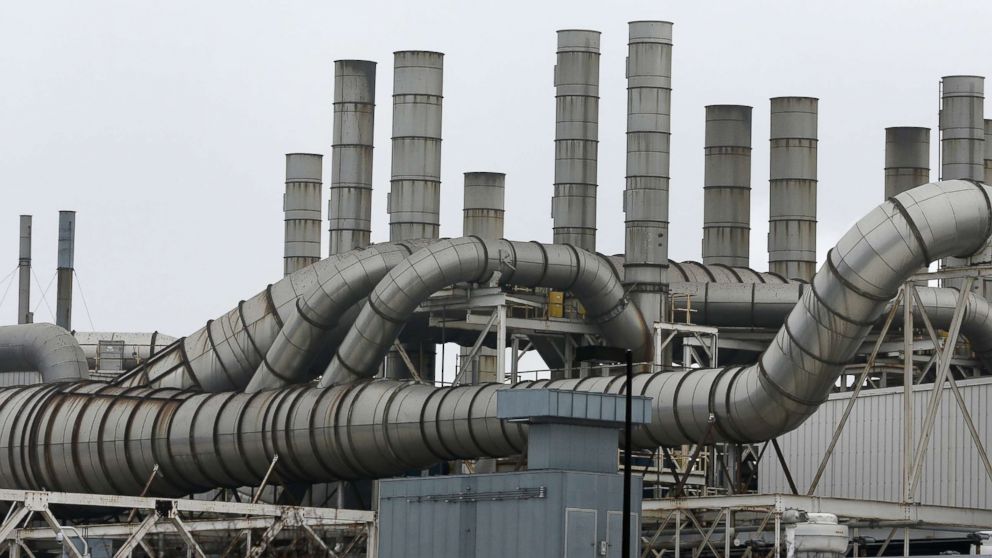 "If you look historically at the ways countries have retaliated against the United States, they primarily target our agricultural products. And that's done for political reasons because they realized the farm lobby carried a lot of weight in Congress and so it's done to create pressure in Washington," Alden said.
There are also diplomatic rules and norms that are different, and potentially more damaging, in Trump's case versus Bush's. Alden says that rather than classifying the move as a safeguard measure, like the Bush administration did, the Trump administration plans to impose the tariffs on national security grounds.
"By doing this, the U.S. opens the door for every other country in the world to block imports on the same grounds," Alden said.
"That could have enormous knock-on effects," he said.
He gave examples of Russia, China, or Brazil, saying they're not going to import American corn because it threatens their national food security, or refusing to import Boeing airplanes in favor of developing their own national air presence.
Hamrick also imagined that the national security claim could cause other diplomatic issues.
"One wonders how penalizing our leading suppliers of foreign steel, namely Canada, South Korea, Brazil, and Mexico, will make us safer or more economically secure," Hamrick said in the statement.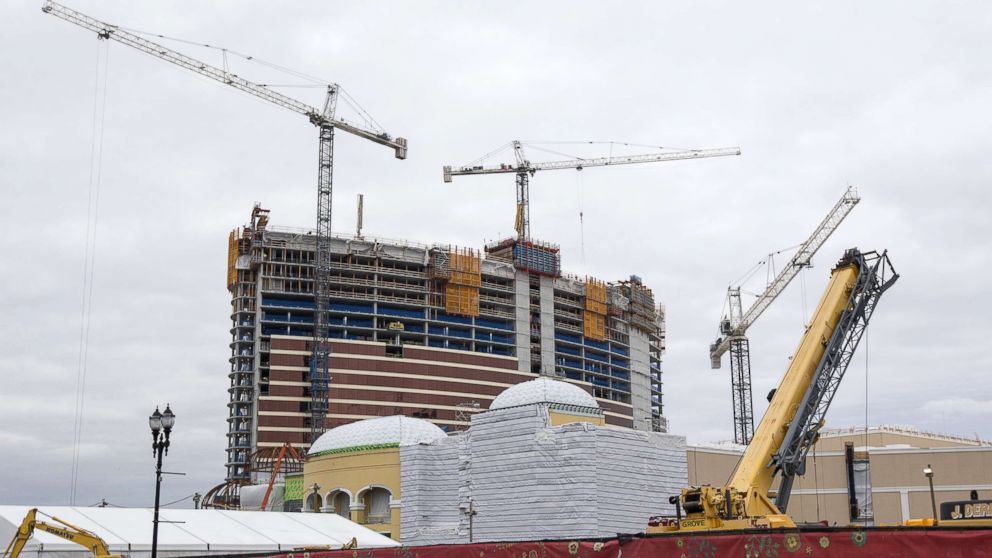 Impact on consumers
There are two tangible ways the tariffs, if put into effect, could impact American consumers: in price increases on daily goods and possible job losses.
Jarvis said American manufacturers "will have to pay more for those materials and that could ultimately mean price hikes for customers, for consumers."
"Think of any product that comes in a can -- beer, soda -- that uses aluminum and steel -- cars, building materials like wiring and beams -- all of those businesses see their costs go up and the question is, if that's the case, how much of that do they ultimately pass along to consumers and what is the ripple effect of that on the economy?" Jarvis said on "Good Morning America."
Commerce Secretary Wilbur Ross dismissed concerns about price hikes on consumer products, telling CNBC this morning that any increase would be insignificant.
"In a can of Campbell's Soup, there are about 2.6 pennies worth of steel. So if that goes up by 25 percent, that's about six-tenths of one cent on the price on a can of Campbell's Soup," Ross said during an interview on "Squawk on the Street."
"I just bought this can today at a 7-Eleven down here and it's priced at a $1.99. Who in the world is going to be too bothered by six-tenths of a cent?" said Ross, whom Forbes estimates is worth $700 million.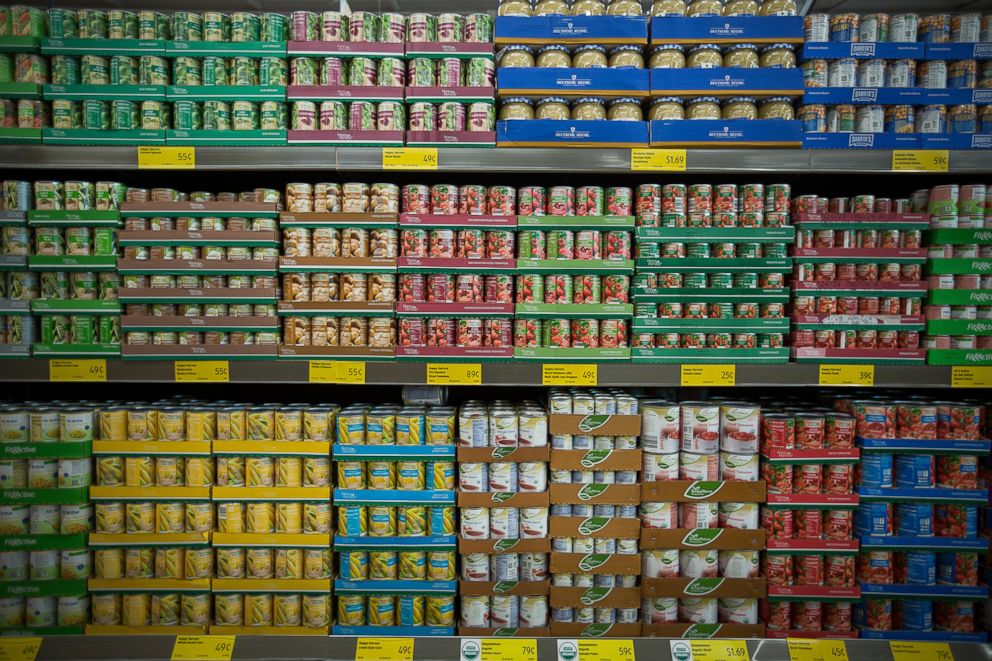 As for a boost in jobs, that can be expected in the steel and aluminum industries, which will likely be hiring more staff to meet the rising demand. But Alden said those numbers are not expected to offset those lost by industries hit by the increase in the price of the metals.
Looking back at the steel tariff increase during the Bush administration, Alden said: "We saw more jobs lost in automobiles and construction and other steel-consuming industries than were gained in steel-producing industries."
"I think that the defense and commerce departments and others should work fiendishly over the next several weeks to turn this into a far more targeted and less damaging action," Alden said.
"This action hurts all of America's friends, damaging them rather than working with them," he said.