— -- A popular jewelry company is helping to bring a little piece of Lady Liberty to its customers with a new collection.
Carolyn Rafaelian, the owner of Alex and Ani, which released its Liberty Copper pieces in September, said the Statue of Liberty represented what Americans strive to be.
"She is liberty enlightening the world. ... she is the epitome of freedom, of our human rights, of this fabulous country," Rafaelian said.
On Friday, the Statue of Liberty celebrates its official dedication 130 years ago.
Rafaelian said the idea for Liberty Copper started a few years ago after she received a call from a priest asking if she was interested in using copper from the Statue of Liberty in her jewelry.
The priest put her in contact with Rick Stocks, who paid $1 million to the Statue of Liberty-Ellis Island Foundation for all of the materials left over from a renovation that took place in the 1980s.
Stephen Briganti, the foundation's president and CEO, called Stocks a "guardian" of the restoration's leftovers. The foundation and National Park Service have final approval before Stocks shares any materials.
The scraps included copper pieces, iron bars, handrails and lamps. Using his funds, Stocks then stored the pieces in warehouses in Florida and Tennessee.
"I always knew there was a greater purpose, something greater we could do," Stocks said of the materials he'd bought.
Rafaelian told ABC News that she was especially interested because of her family's connection with Ellis Island. She has the suitcase that her grandfather carried as he landed on Ellis Island after leaving Armenia in 1913.
"It is my prized possession," she said.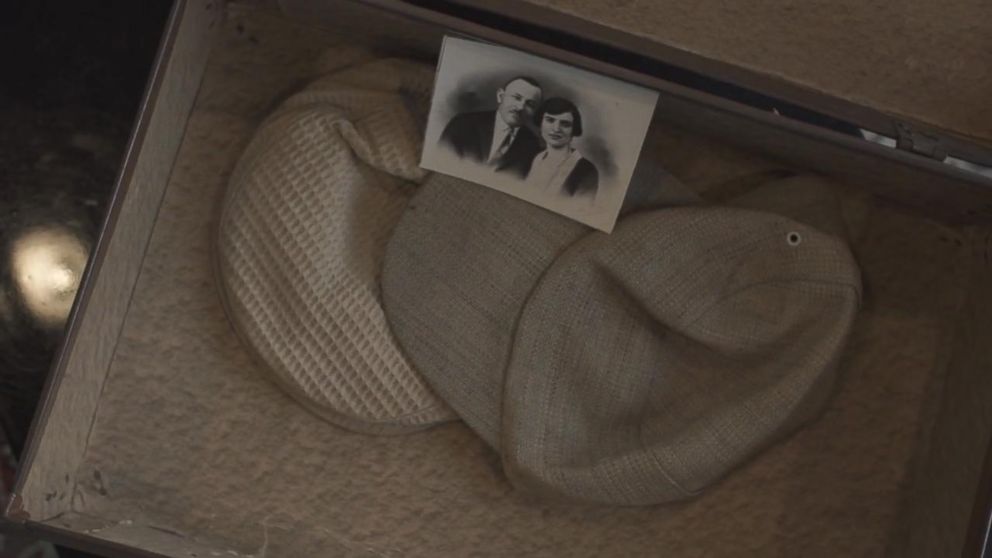 "He (Stocks) called in and we met and he looked at me after he had a nice tour about the business, about who I am and he literally had tears in his eye and he's like: 'I found you!'" she said.
All of Alex and Ani's products are made in Rhode Island. The company said that more than 10,000 thousand pieces bearing a copper flame, an exact replica of Lady Liberty's, have been sold so far.
"We are an American brand and she is an American icon so it kind of all works together in the [symbolism]," she said.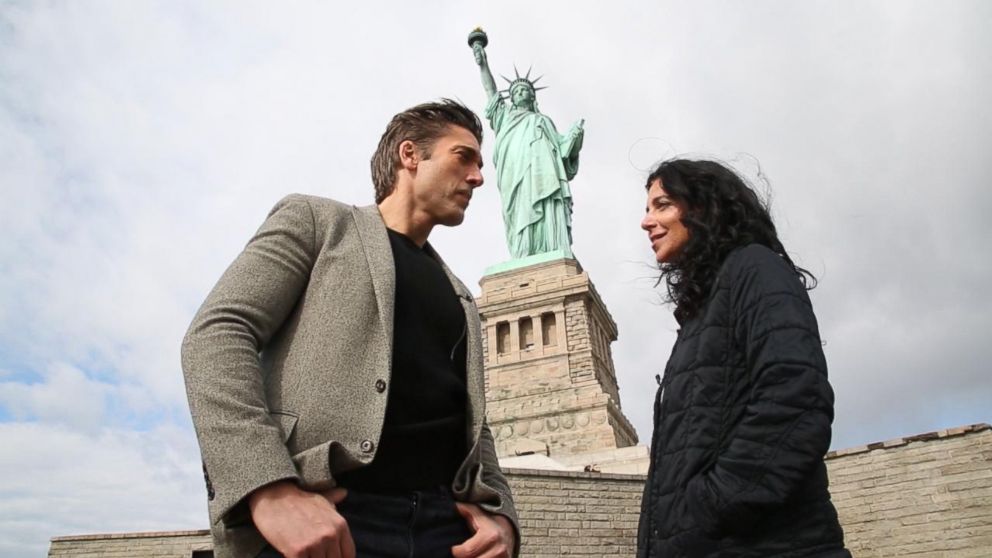 Rafaelian said that some of the money made from collection would go to funding an Ellis Island museum, which is in the works. She said that the company had raised more than $30 million in the last five years for different charities across the world.
Briganti, who was involved in the restoration, said efforts like the Liberty Copper collection was what the foundation had hoped would happen when it sold the materials to Stocks.
"That's the best way we can share a little bit of Liberty with people who don't come to New York and can't see it but yet feel the important of the Statue of Liberty," Briganti said of the Liberty Copper collection. "They can actually have a piece of something of their own."