A day after Tuesday's election handed power to the Republicans, the Federal Reserve announced it will pump $600 billion into the economy in yet another attempt to boost investment, lending and jobs.
New purchases of bonds will be about $75 billion a month through June, and the Fed "will adjust the program as needed to best foster maximum employment and price stability," the Fed's Open Market Committee said in a statement.
Interest rates will continue to be kept low for an "extended period." The move was widely expected and the Dow Jones Industrial Average moved up about 7 points an hour before the close after being down slightly most of the day. Stocks have advanced more than 10 percent since the end of August on anticipation of a Republican victory and more action from the government to spur investment and job creation.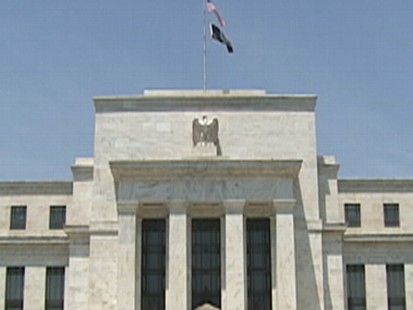 "We shouldn't expect miracles soon," said Allen Sinai, chief global economist with Decision Economics. "It's anti-climactic because it's been already communicated by Fed Reserve that they'll do what they did. It becomes old news."
The move was widely expected to be a boost to stock markets, and the Dow Jones Industrial Average closed up about 26 points after being down slightly most of the day. Investors responded to both the election and the Fed's move as though they were "stock market friendly," according to Sinai.
Henry Owsley, chief executive of Gordian Group investment bank, was similarly downbeat about the Fed's move. "It's a typically classic mistake that will invite inflation, botch the dollar and be the beginning of a currency war," said Owsley.
Bill Bartmann of Bartmann Enterprises said the Fed's actions today will help stocks but will have a negative impact on the dollar. "This will be a nice short term benefit," said Bartmann. "It's a bit like a sugar high. It will go up but it's artificial and it will go down. If you're into short-term gratification and instant results, today and tomorrow will be good days."
Economists had expected the Fed to buy about $500 billion in securities over the coming months. By this method the government increases the money supply, bringing down rates and freeing up more money for banks to lend. It can also create inflation, though this has not been a problem for the ailing economy.
Prior to the announcement, Guy LeBas, chief fixed income strategist with Janney Capital Markets, told ABC News that Republican control of the house holds short-term significance for the markets.
"The election represented a significant shift towards a more conservative policy stance," said LeBas. "The implications are for reduced government spending and lower tax rates in the coming years."
However, LeBas said other external factors, such as unemployment and import-export ratios influenced by the falling US dollar, have longer-term implications for investors.
"What the market seems to like is legislative gridlock, and there's growing impetus that's going to happen," said LeBas.
With Tuesday's election, the Republicans will control House and the Democrats the Senate come January.
"Americans voted for jobs and economic growth" and "resoundingly rejected" Obama policies, Thomas Donohue, president of the U.S. Chamber of Commerce, said in a statement.
"The street is reacting positively to the election results," said David Allen, director of strategy and research of First Coverage in Boston. He said data from 350 brokerage firms show continued strength for financial and energy stocks.
"I think it's absolutely clear," said Curt Bradbury, chief operating officer of Stephens Inc. investment bank. "The business community is saying the Obama administration isn't a safe environment for investment and growth." Bradbury, of Little Rock, Arkansas, said he voted for Rep. John Boozman, who defeated incumbent Blanche Lincoln for her Senate seat. The administration's actions toward businesses have created uncertainty for his clientele of smaller companies, with sales between $50 million to $1 billion, he added.
"The worst case is gridlock -- and frankly, if that stops the direction of the administration, that's good for business. Frankly, I think this is a good morning for American business."
Many on Wall Street, including Bradbury, are hoping the Republicans can induce the Obama administration to moderate its positions on financial regulation and healthcare reform. Although Massachusetts Democrat Barney Frank kept his seat, he will no longer be chairman of the powerful House Financial Services Committee, which has imposed new rules on banks and financial firms. Republicans will take over the committee chairmanship in January.
Bradbury also hopes Congress will push to extend the Bush tax cuts to create "higher-impact dollars" invested in the stock and bond markets, rather than more spending by the government. The tax cuts, which have the greatest impact on the wealthiest Americans, will expire at the end of the year unless Congress and President Obama agree to an extension.