— -- A man in Louisiana is asking for an explanation from Walmart after his request for a Confederate flag cake at one of its bakeries was rejected, but a design with the ISIS flag was accepted.
Chuck Netzhammer said he ordered the image of the Confederate flag on a cake with the words, "Heritage Not Hate," on Thursday at a Walmart in Slidell, Louisiana. But the bakery denied his request, he said. At some point later, he ordered the image of the ISIS flag that represents the terrorist group.
"I went back yesterday and managed to get an ISIS battleflag printed. ISIS happens to be somebody who we're fighting against right now who are killing our men and boys overseas and are beheading Christians," Netzhammer said.
A spokesman for Walmart told ABC News, "An associate in a local store did not know what the design meant and made a mistake. The cake should not have been made and we apologize."
"That's an ISIS battleflag cake that anybody can go buy at Walmart," Netzhammer explains in a video posted on YouTube showing the sheetcake. "But you can't buy a Confederate flag toy, with like, say, a 'Dukes of Hazzards' car."
Netzhammer, 48, of Pearl River, Louisiana, told ABC News, "I'm not doing this out of hate for Walmart. They are choosing what's offensive or not. If a Muslim walked in a Walmart and saw pork, they would think that's offensive."
Netzhammer, who is unemployed and previously worked as a car and heavy equipment mechanic, said, "I am your everyday Joe."
Last week, companies like Walmart, Amazon, Etsy and eBay announced that they were banning sales of Confederate flag merchandise in the wake of the shooting death of nine African Americans in Charleston, South Carolina, on June 17, allegedly by a racist gunman who was seen in photos wearing the flag.
"We never want to offend anyone with the products that we offer," Walmart said in a statement last week as it announced the ban. "We have taken steps to remove all items promoting the Confederate flag from our assortment -- whether in our stores or on our web site."
The shift followed a call by South Carolina Gov. Nikki Haley to remove the Confederate flag from the state capitol in Columbia after the massacre.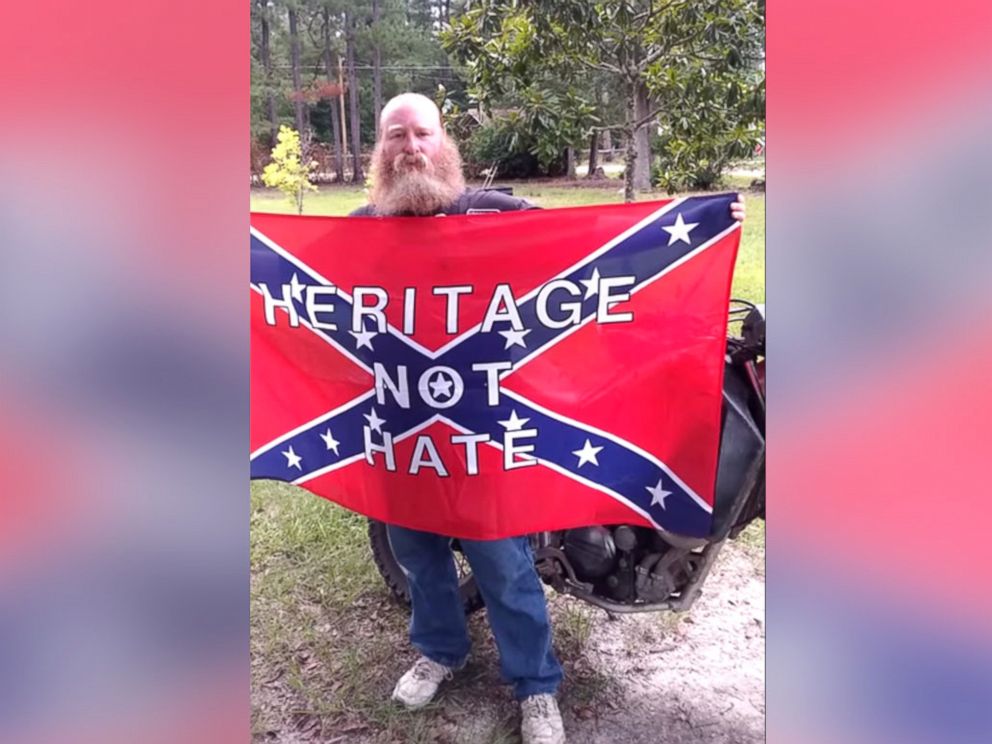 Netzhammer shows what appears to be a form about the Confederate flag request from the bakery in his video with the words "cannot do cake."