— -- Walmart is closing 269 of its stores, including 154 locations in the United States, the company said today.
"Closing stores is never an easy decision, but it is necessary to keep the company strong and positioned for the future," said Doug McMillon, president and CEO of Wal-Mart Stores. The decisions were made after an analysis of the stores' financial performance and their alignment with the company's long-term goals, Walmart said in a news release.
Shares of Walmart have fallen nearly 30 percent in the past 12 months.
Walmart says the closing stores represent less than 1 percent of its global square footage and revenue.
The U.S. closings -- which includes all Walmart Express locations -- are happening by the end of January or beginning of February.
While the Walmart Express format -- which began in 2011 -- is ending, the company said it will instead focus on "strengthening Supercenters, optimizing Neighborhood Markets, growing the e-commerce business and expanding pickup services for customers."
Walmart will continue to "invest in its future," the company said, with plans to open 50 to 60 supercenters and 85 to 95 neighborhood markets in the U.S.
Walmart -- which employs about 2.2 million people worldwide -- said about 10,000 of its U.S. associates will be impacted by the closings.
"More than 95 percent of the closed stores in the U.S. are within 10 miles on average of another Walmart, and the hope is that these associates will be placed in nearby locations," the company said. "Where that isn't possible, the company will provide 60 days of pay and, if eligible, severance, as well as resume and interview skills training."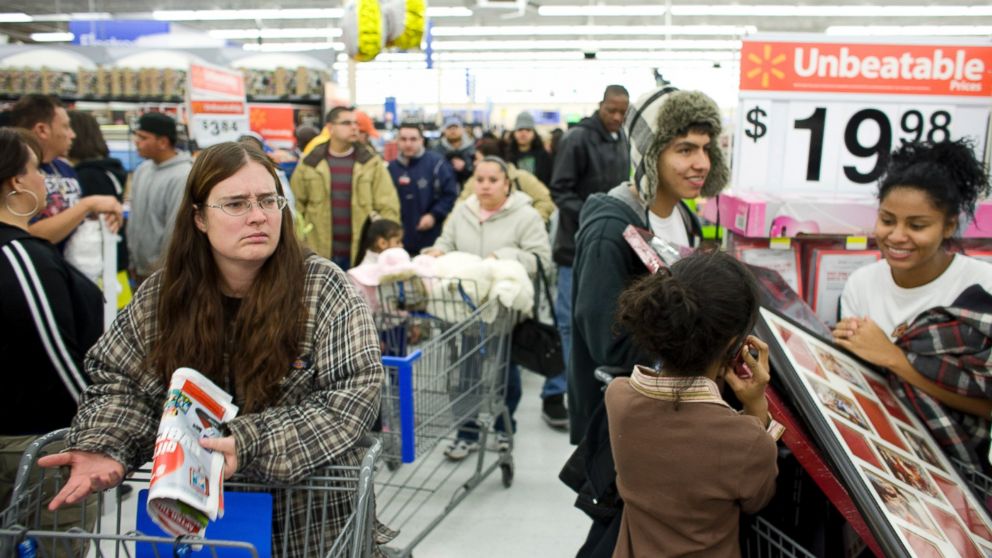 Here's the break-down of closures by state:
Walmarts
California: 4
Maryland: 1
Wisconsin: 1
Walmart Supercenters
Alaska: 1
Alabama: 1
Michigan: 1
North Carolina: 1
Nevada: 1
Ohio: 1
South Carolina: 1
Texas: 4
West Virginia: 1
Walmart Expresses
Alabama: 8
Arkansas: 10
Florida: 3
Georgia: 7
Illinois: 2
Kansas: 6
Louisiana: 8
Missouri: 4
Mississippi: 6
North Carolina: 16
Oklahoma: 6
South Carolina: 2
Tennessee: 4
Texas: 20
Neighborhood Markets
Arkansas: 1
California: 5
Colorado: 2
Connecticut:1
Kansas: 3
Oregon: 2
Tennessee: 1
Texas: 5
Wisconsin: 3
Walmart is also closing seven stores in Puerto Rico stores and four Sam's Club locations.