— -- Walmart wants to make grocery shopping faster and easier with a new online grocery ordering service -- but there are limitations.
Walmart customers can order groceries online with free store pickup in 13 markets, the company announced today. The participating cities include Colorado Springs, Salt Lake City, Tucson, Atlanta, Nashville, Charlotte and Fayetteville, North Carolina, and Ogden, Utah. The company said it will expand the program to more cities in the coming weeks.
Walmart's online grocery orders don't require a subscription fee and same-day pickup is available for orders placed by 10 a.m. local time. Orders placed by 2 a.m. are ready for pickup at 8 a.m., and orders can be placed up to three weeks in advance. There is a $30 minimum per order.
The company first tested the service in San Jose, Calif., Denver, Phoenix and other markets.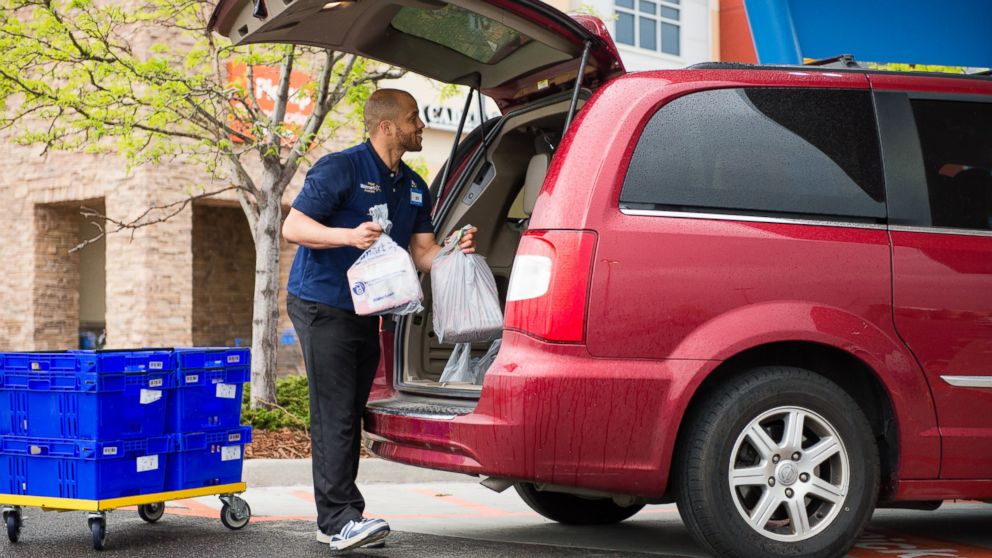 Morningstar analyst Kenneth Perkins said Walmart's online ordering service was a smart move to boost sales.
"It's a cost-effective way to compete in the online channel and still leverage store real estate and drive traffic to stores," he told ABC News.
The online food and grocery delivery space has become increasingly competitive. Organic and natural foods grocer Whole Foods offers food delivery services in some parts of the country. In New York City, some Whole Foods stores will deliver for free if the total purchase is at least $150. Trader Joe's charges delivery fees based on how quickly a customer wants the food. For example, a Trader Joe's customer in Los Angeles can pay an additional $15 to have groceries delivered in less than an hour.
Other services like Peapod, founded in 1989, have long offered Internet grocery delivery services. Peapod, which works in partnership with Stop & Shop and Giant Food Stores, offers delivery services in 24 U.S. markets today. Fresh Direct, which serves the New York City and Philadelphia markets, charges at least $5.99 for delivery.