— -- Wells Fargo's board of directors today released a report on the company's sales scandal that has rocked the bank since September, saying it will seize more than $75 million worth of compensation from two executives at the heart of the dispute.
The 113-page report was highly critical of former CEO John Stumpf and former head of community banking Carie Tolstedt.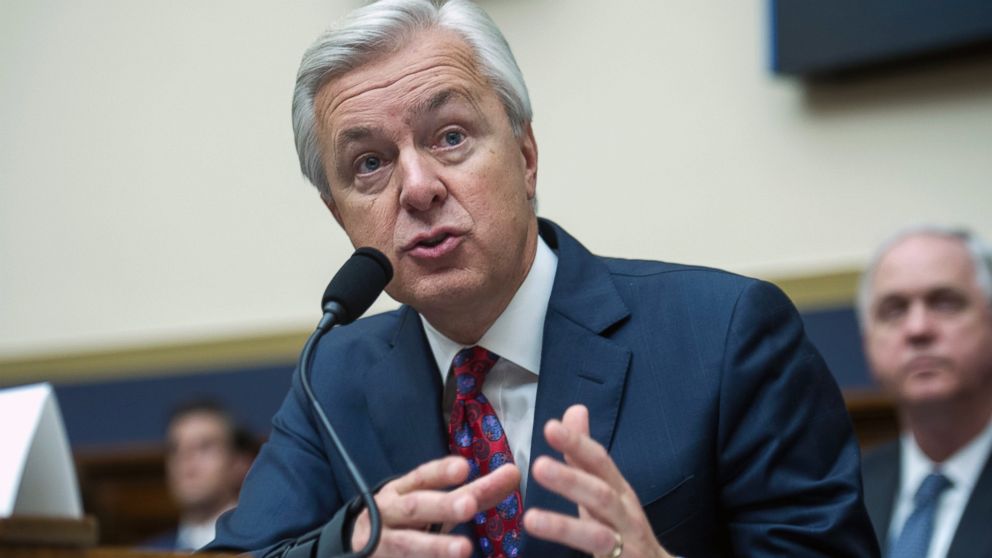 Stumpf "was too slow to investigate or critically challenge sales practices in the Community Bank," the report said. "He also failed to appreciate the seriousness of the problem and the substantial reputational risk to Wells Fargo."
The scandal erupted in September when regulators slapped the bank with a $185 million fine over aggressive sales policies that led some employees to open accounts without customers' permission.
Stumpf was pressured into retiring in October after two embarrassing appearances on Capitol Hill that saw him lambasted by a bipartisan group of Congress members.
"On April 7, 2017, the Board additionally determined that Wells Fargo will claw back approximately $28 million of Stumpf's incentive compensation," the findings detail, using a term to describe the recovery of compensation that's already been disbursed.
The report was also highly critical of Tolstedt, who, along with "her senior leaders," it said, "paid insufficient regard to the substantial risk to Wells Fargo's brand and reputation from improper and unethical sales practices even as they failed to recognize the potential for financial or other harm to customers."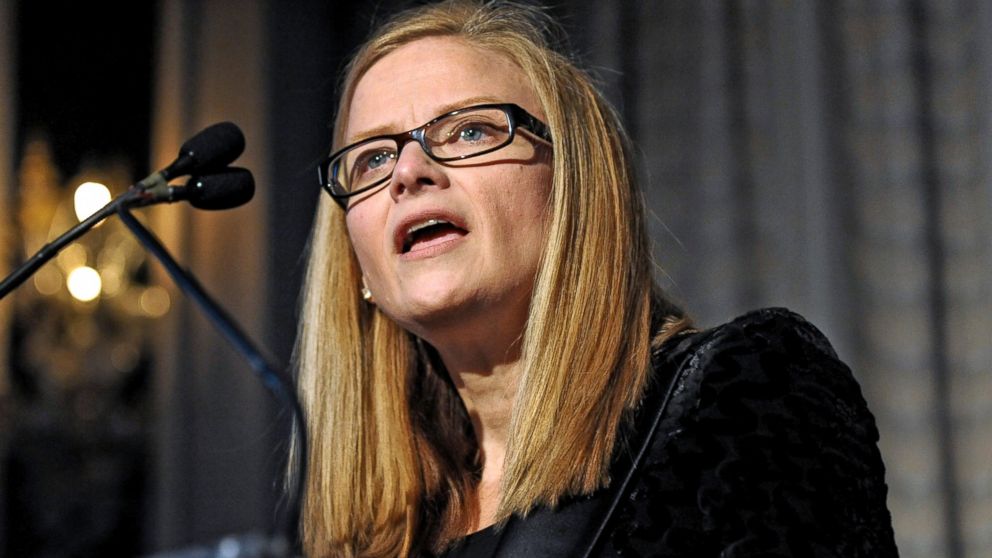 "Tolstedt and certain of her inner circle were insular and defensive and did not like to be challenged or hear negative information," the report stated. "Tolstedt effectively challenged and resisted scrutiny both from within and outside the Community Bank. She and her group risk officer not only failed to escalate issues outside the Community Bank, but also worked to impede such escalation."
The report said that "on April 7, 2017...it was determined that the finding made by the Board on September 25, 2016, that cause existed for terminating Tolstedt's employment was appropriate, with resulting forfeiture of her outstanding stock options awards with a current intrinsic value of approximately $47.3 million."
On Sept. 27, the company said Tolstedt had "left the company."
ABC News has been unable to reach either of them.
In last year's House testimony, Stumpf said, "I am fully accountable for all unethical sales practices in our retail banking business and I'm fully committed to fixing this issue, strengthening our culture, and taking the necessary steps and actions to restore our customers' trust."
Employees had opened or attempted to open more than 2 million deposit or credit card accounts without customers' authorization between 2011 and 2015, according to the Consumer Financial Protection Bureau, one of the regulators that fined the bank. The bank was also fined by the Los Angeles City Attorney and the U.S. Comptroller of the Currency.
About 5,300 employees were fired during the same time period for sales practices violations, the bank has said.
According to today's report, "the Board only learned that approximately 5,300 employees had been terminated for sales practices violations through the September 2016 settlements with the Los Angeles City Attorney, the OCC and the CFPB."
But the report heaped most blame on senior management, not the fired employees.
"It was common to blame employees who violated Wells Fargo's rules without analyzing what caused or motivated them to do so. Effect was confused with cause," it read. "When Wells Fargo did identify misconduct, its solution generally was to terminate the offending employee without considering causes" or figuring out if others were responsible for creating an environment that encouraged the opening of unauthorized accounts.
The board, according to the report, has "terminated for cause five senior executives" in the community banking division, and "has imposed forfeitures, clawbacks and compensation adjustments on senior leaders totaling more than $180 million."
"The root cause of sales practice failures was the distortion of the Community Bank's sales culture and performance management system, which, when combined with aggressive sales management, created pressure on employees to sell unwanted or unneeded products to customers and, in some cases, to open unauthorized accounts," the report read.