— -- The whale trainer behind a book critical of SeaWorld says his former employer is conducting a "smear campaign" by releasing a 5-year-old video of him using racist terms while he was drunk.
John Hargrove is on a book tour for "Beneath the Surface: Killer Whales, SeaWorld, and the Truth Beyond Blackfish." He was featured in the 2013 documentary "Blackfish," which describes the life of killer whale Tilikum, which killed a trainer at SeaWorld in Orlando, Florida.
In the video distributed by SeaWorld to media outlets on Tuesday, Hargrove can be heard saying that he is drunk and he uses the N-word multiple times in the nearly five-minute video.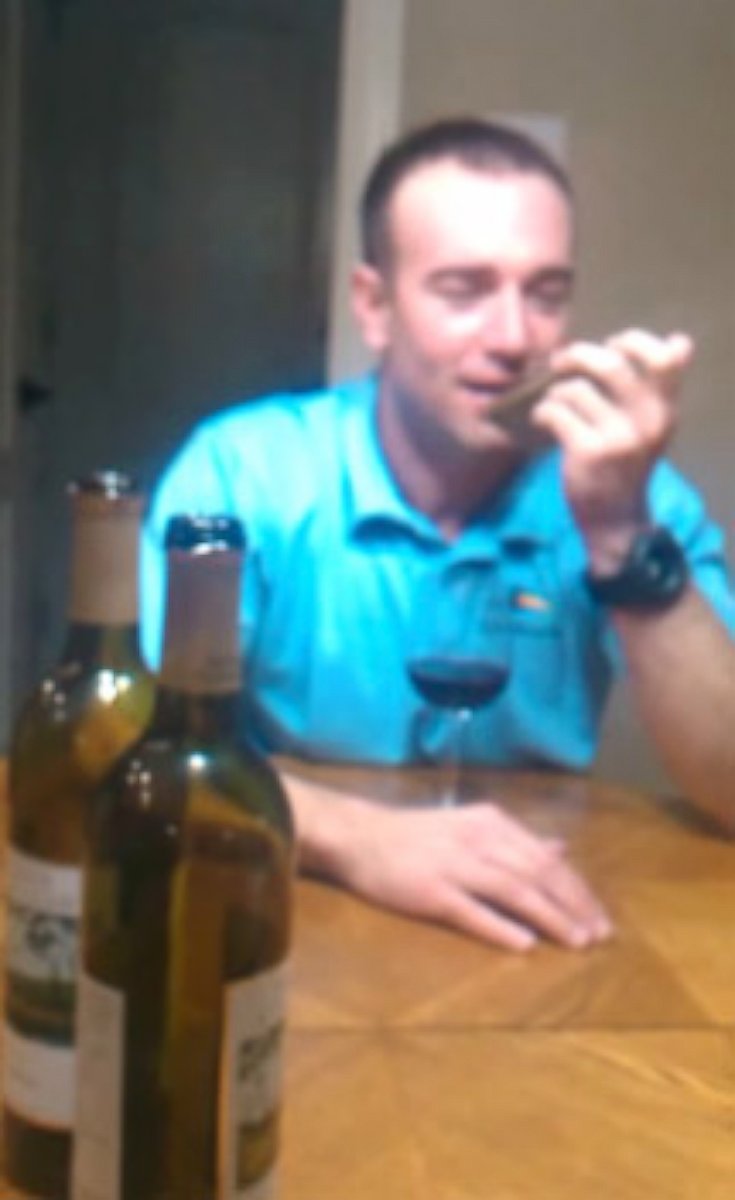 SeaWorld spokesman Fred Jacobs, who said the video was given to the company by "an internal whistleblower," said the company would have fired Hargrove "immediately had we known he engaged in this kind of behavior."
"As we have said all along, Blackfish star John Hargrove has repeatedly provided statements that are misleading, false or in conflict with statements he has made previously," Jacobs wrote in an email to ABC News.
"As someone who might report on Mr. Hargrove and his book, Beneath the Surface, we believe it is important that you see this video we received just this weekend from an internal whistleblower. We are offended by John's behavior and language. The video is particularly reprehensible since John Hargrove is wearing a SeaWorld shirt," Jacobs added.
Hargrove's publisher, Palgrave Macmillan, declined comment and referred ABC News to an interview that Hargrove had scheduled later today with public radio station KPBS. Hargrove did not respond to a request for comment by ABC News.
The former senior orca trainer told UTSanDiego.com on Tuesday that he only had vague recollections of the conversation and said the video was taken out of context.
"This was me and another SeaWorld employee who got together after work," Hargrove told UTSanDiego.com. "I remember parts of that night and drinking, and you can clearly tell we definitely had a lot to drink. But that video is taken completely out of context. There's not a proper beginning or end."
"It's not surprising but it's disgusting that SeaWorld would resort to this level of a smear campaign, making personal attacks," Hargrove told UTSanDiego.com.
Hargrove told public radio station KPBS on today that he's "definitely not a racist," and that he doesn't recall clearly the evening when the video was taken, because he was "so heavily intoxicated."
Jacobs, in his email to ABC News, provided examples of what he called other "lies and fabrications" by Hargrove in his book, including that SeaWorld deprives its killer whales of food.
"This is simply not true and he knows it," Jacobs said. "In fact, twice in February 2014 he tweeted the opposite: 'Any trainer that held back food from a whale was a poor trainer and using techniques not taught to us in the SeaWorld system' and 'food deprivation is not really used.'"
Hargrove worked at SeaWorld San Diego from 1995 until 2001 and SeaWorld Texas from 2008 through August 2012, according to SeaWorld, which also noted that Hargrove never worked at SeaWorld Florida, and never worked with Tilikum. Hargrove left SeaWorld in 2012 after being disciplined for a severe safety violation involving the park's killer whales, according to the company.
"As a result of that violation, Hargrove was transferred out of Shamu Stadium in May 2012 and no longer worked with killer whales. He resigned shortly after. We do not tolerate any violation of safety rules or other behavior that could put our employees or animals at risk," Jacobs said.
Hargrove told ABC's San Diego affiliate KGTV that he didn't violate SeaWorld's safety rules. Hargrove told the station that another employee improperly unlocked a gate at Shamu Stadium and he immediately pointed out the mistake, then notified supervisors the following day.
"They wanted to punish me for waiting a day to tell them and wanted to temporarily move me to (the sea lion stadium)," Hargrove told KGTV, adding that immediately afterward he went on medical leave for knee injuries he sustained after years as a trainer then quit.