— -- One of the most talked about tech companies on the planet is set to unveil a smartphone this week and even before its latest unveiling, the company is creating major buzz in the industry.
Called "the Apple of China" by some industry observers, Xiaomi Inc. is based in Beijing. The company said it raised $1.1 billion last month from a number of mostly Chinese investors, though Facebook CEO Mark Zuckerberg reportedly expressed interest, according to Reuters.
Reuters reported that no deal was inked -- possibly because Facebook has been banned in China since 2009 and Xiaomi may have been concerned about political fallout from any alliance with the American social media giant. Reportedly its relationship with Google may also have been a factor
As a privately-held company, Xiaomi raised that money without an IPO.
Posting on the Weibo microblog today, Lin Bin, Xiaomi's president and co-founder, said the Chinese firm maintains good relations with Facebook and never rejected an investment from the U.S. company. Xiaomi said it would not otherwise comment on the matter. Lin neither confirmed nor denied the talks took place. A spokesman for Facebook declined to comment to ABC News. Xiaomi did not respond to a request for comment from ABC News.
But even without an infusion from Facebook, the company appears to be on an upward trajectory. Here are six things to know about the company that may soon present stiff competition for Silicon Valley.
1. Xiaomi's new flagship product launches Thursday.
The company began teasing the event on Monday via Twitter and Facebook and says it will announce the product -- a smartphone -- from Beijing with a live launch on Facebook.
2. The company name means "little rice" in Mandarin Chinese, but it's anything but small.
With the latest $1.1 billion investment, Xiaomi is now valued at $45 billion, according to Reuters, making it the most valuable private tech startup in the world, surpassing ride-share company Uber.
3. Xiaomi is the world's third-largest smartphone vendor by shipment volume, according to research firms Strategy Analytics and IDC.
The company has even passed Apple and Samsung as the biggest smartphone supplier in China, which is the world's largest single smartphone market, according to IDC.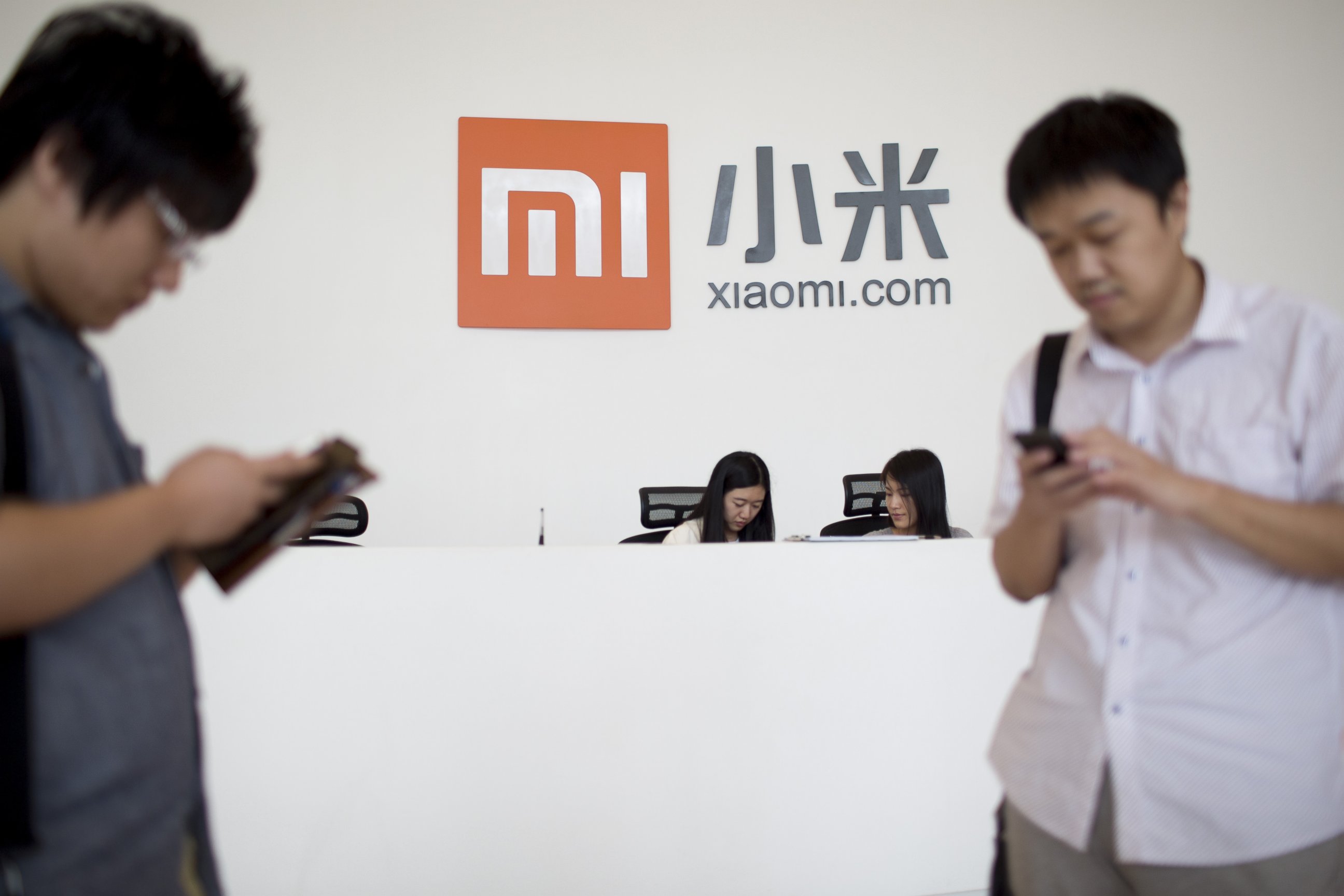 4. Xiaomi's co-founder and CEO Jun Lei, referred to as the "Steve Jobs of China," founded the company in April 2010.
A serial entrepreneur, he founded Chinese software company Kingsoft and left when the company went public in 2007. He sold Joyo.com to Amazon for $75 million in 2004. Now he's worth more than $9 billion, according to Forbes.
5. Former Morgan Stanley analyst Richard Ji's fund was among those who took part in the latest investment into Xiaomi.
Ji's All-Star Investment Limited is based in Hong Kong. Ji and Xiaomi confirmed Ji was among the investors. Other investors included Alibaba founder Jack Ma's private equity firm Yunfeng Capital and Singapore sovereign-wealth fund GIC Pte. Ltd.
6. Sir Jony Ive of Apple is not flattered by Xiaomi.
When Apple designer Jonathan "Jony" Ive was asked at a Vanity Fair event in October about Xiaomi and its unofficial tagline of "the Apple of China," Ive told the audience, "I don't see it as flattery."
"When you're doing something for the first time, you don't know it's gonna work, you spend seven or eight years working on something, and then it's copied. I think it is really straightforward. It is theft and it is lazy. I don't think it is ok at all," Ive said.
Xiaomi has denied that it's copying Apple.
"We are a company that the technology industry has never seen before," Xiaomi's Lei wrote in a social media Weibo post earlier this month.