— -- Elizabeth Holmes, CEO of Theranos medical testing company, is in a much harsher spotlight today than less than two years ago when Forbes declared her the world's youngest self-made female billionaire.
Theranos, the company founded by the Stanford University dropout, said Monday it's under investigation by the U.S. Securities and Exchange Commission and the U.S. Attorney's Office for the Northern District of California. The company shared a memo with external business partners under the subject line, "Regulatory Update," which was obtained by ABC News.
"In the past, we have generally not commented on the specifics of these inquiries out of deference to our regulators and in light of specific requests for confidentiality," the memo stated. "However in light of consistent press attention in this area we want you to hear about them from us."
Privately held Theranos, based in Palo Alto, California, was once valued at $9 billion. The company had touted its ability to make blood-testing more accessible and affordable, using a much smaller sample of blood, from a finger prick, than other labs require for testing.
Theranos, which is still in business, became the target of regulators and negative publicity after the Wall Street Journal reported in October on questions concerning the accuracy of its testing, and the degree to which the company was living up to its claims of new technology. Holmes denied the report, questioning its unnamed sources and calling it "false" and "misleading." The Wall Street Journal responded that it stood by its reporting.
"These are inquiries for document requests that those agencies initiated in the wake of the wave of negative press attention over the past six months," Theranos spokeswoman Brooke Buchanan said in a statement to ABC News today about the regulatory investigations, without providing specifics.
"The company continues to work closely with regulators and is cooperating fully with all investigations."
Holmes founded Theranos when she was a 19-year-old college student, with the intention of replacing needles to draw blood, with finger pricks.
"We define Theranos as: Detecting the onset of disease in time for therapy to be effective," Theranos states on its website.
The company partnered with Walgreens to create 40 Theranos Wellness Centers in some Walgreens locations in Arizona. In January, Walgreens announced that it had told Theranos to stop sending lab tests from its Wellness Centers for analysis at Theranos' lab in Newark, California, and had suspended Theranos lab services at a Walgreens store in Palo Alto.
A spokesman for Walgreens declined to comment today when asked if those orders are still in effect.
Despite the fallout, Holmes, 32, still has a net worth of $3.6 billion, according to Forbes.
Meanwhile, the investigations by the SEC and U.S. Attorney's Office "are focused on requesting documents," Theranos said in its memo.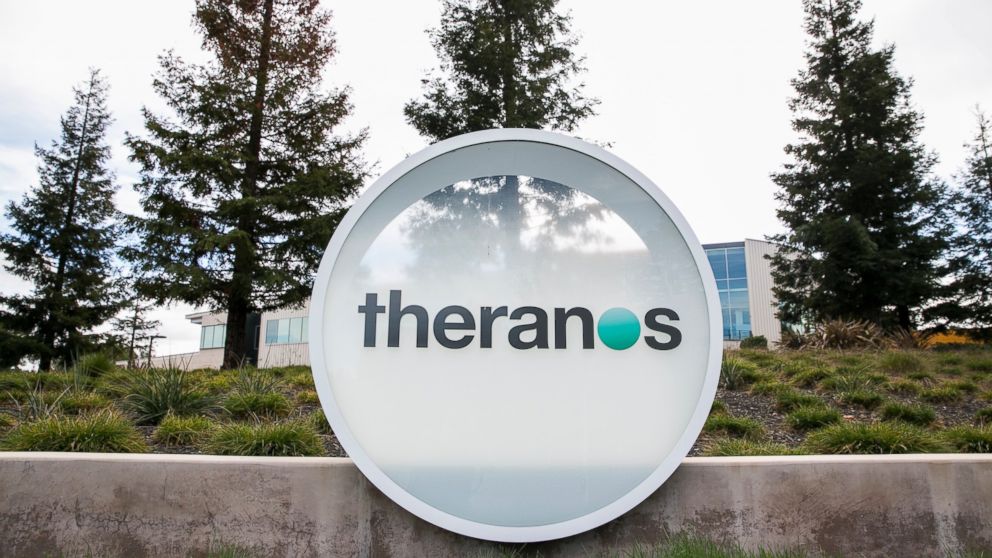 "We welcome further review of our technologies, performance, and data, which is why we voluntarily engaged with FDA years ago," Theranos said in its memo Monday. "We recently hosted three scientific review sessions in Palo Alto with leading laboratory and medical experts, many of whom joined our Scientific and Medical Advisory Board as a result, and are now working with us to introduce our technologies through peer reviewed publications."
After the federal Centers for Medicare and Medicaid Services probed Theranos' laboratory in Newark, California, the company said last month that it had submitted a plan of correction to the agency, including personnel changes and implementing "enhanced" quality systems.
"We've made mistakes in the past in the Newark, CA lab, but when the company was made aware of the deficiencies we have dedicated every resource to remedy those failures," Theranos said in a March 31 statement.
A spokeswoman for the SEC declined to comment. A spokesman for the Justice Department said the department neither confirms nor denies whether a matter is under investigation, as a matter of policy. The Centers for Medicare and Medicaid Services, which is the U.S. Department of Health and Human Services' agency that administers Medicare, did not respond to a request for comment.