The Beatles split way back in 1969, leaving us with 14 studio albums to remember them by.
Today, I found out those recordings didn't do them justice.
Now, 40 years later, people who weren't even born when the band broke up can hear what The Beatles are supposed to sound like.
Digitally re-mastered versions of all 14 Beatles albums were released today. The entire catalog will be available as a 16-disk set, and will sell for $260. Re-mastered versions of each album also will be sold individually.
The verdict: Clean, clear, real. Seven engineers toiled over four years, digitally re-mastering the best back catalogue in rock 'n roll.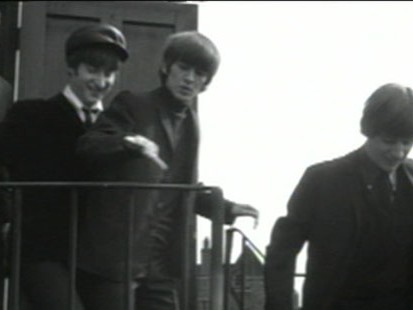 "One being the worst job, 10 being the best, It's probably about 11," said Allan Rouse, the project's coordinator.
"Ticket to Ride," for instance, was digitally remastered to include more bass, more soul, said the project organizers.
"You hear how funky they were, how great the bass lines were," said Andrew Male of Mojo magazine, a U.K. monthly dedicated to rock music. "People will listen to them again and think, 'This isn't The Beatles I thought I knew.'"
The Beatles are one of the few bands whose catalogue has never been approved for sale as digital downloads on iTunes.
Beatles Tunes Also Come to Video Game: 'The Beatles: Rock Band'
The new music is being released at the same time as "The Beatles: Rock Band," a video game produced by MTV Games and Harmonix. The game allows players to sing and play along with 45 of the band's songs using simulated guitars, drums and a microphone.
The "Beatles: Rock Band" video game gives everyone the chance to be John, Paul, George or Ringo.
"It's a rare product," said Brian Hiatt, associate editor of Rolling Stone. "It's the first time they've allowed us to go into their music. So it's a big deal."