The actress Lindsay Lohan may be banned from India, according to the British newspaper The Telegraph.
Lohan attempted to free herself from Hollywood cattiness by working on a BBC documentary on child labor last December.
But her trip was overshadowed by more drama when the actress tweeted about her role in a raid rescuing children from a sweatshop.
"Over 40 children saved so far ... Within one day's work ... This is what life is about ... Doing THIS is a life worth living!!!" she wrote.
The problem was that Lohan was not even in India at the time of the raid. Perhaps even worse for the troubled actress, her false claims raised her profile to Indian authorities, who realized she had entered the country illegally on a tourist visa instead of a work visa for the documentary.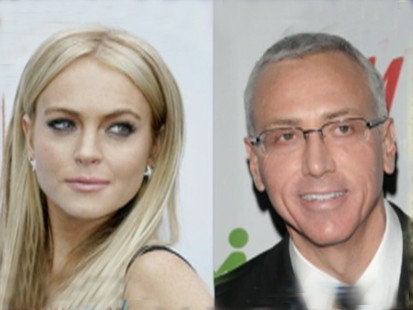 "During the course of filming, she visited one of our rehabilitation facilities," Bhuwan Ribhu, an activist with the Indian organization Bachpan Bachao Andolan (Save Childhood Campaign), told ABC News.
He added that Lohan spoke with children at one of the group's Delhi facilities.
"We did not know about her visa status because we were working with the BBC, not her, specifically," Ribhu said.
The actress, known for such films as "Mean Girls" and "Freaky Friday," may not be able to enter the country again. Officials are studying her case and will rule on the matter, according to the Telegraph.