— -- Before the Philadelphia Eagles take the field for Super Bowl 52 on Sunday, New York Giants quarterback Eli Manning has some advice from personal experience on how to take down Tom Brady and the New England Patriots.
Manning, who beat quarterback Brady in the Super Bowl 10 years ago with the help of then-teammate Michael Strahan, told Strahan on "Good Morning America," where he is now co-host, that there are basically three keys to defeating the Patriots, the defending NFL champions.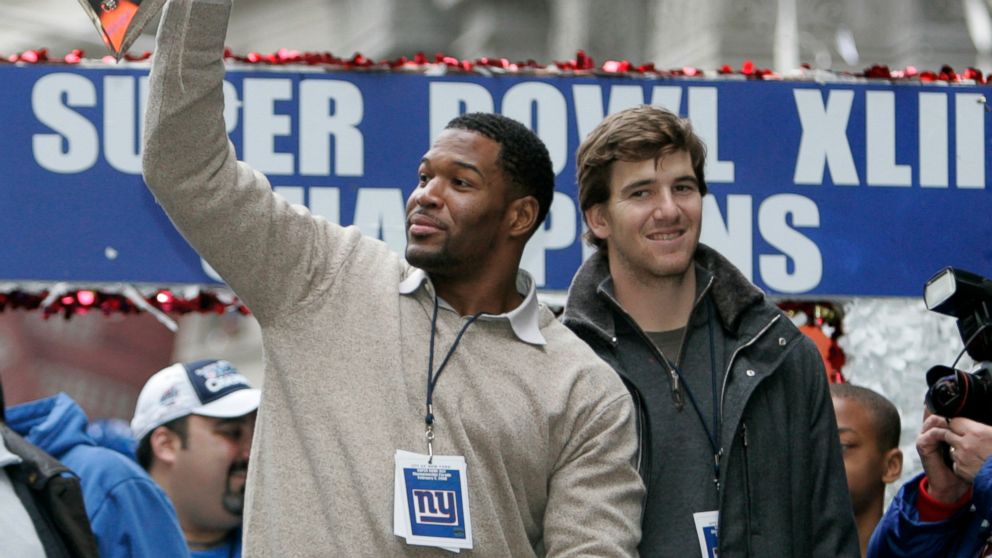 First, he said, is a strong defense.
"Having a great defense, being able to get to Tom Brady and disrupt him is a big part of beating the Patriots," Manning said, pointing to his team's strong defense -- including Strahan, who was a defensive end -- as crucial to their 17-14 victory in the 2007 championship.
"Guys made some spectacular plays, and I think that's the key," Manning said.
Another component to winning against the Patriots is to stay in the lead until the game's final few seconds, he said.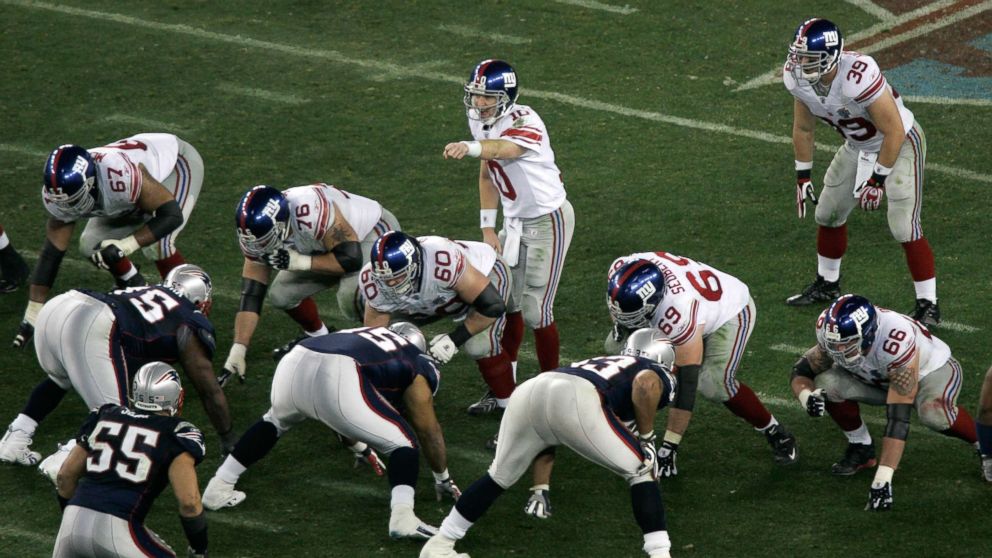 "You want to have the game end where you got a lead and you get the ball back to Tom Brady and he's only got 30 seconds. That's about as much time as you want to give him," the Giants quarterback said, laughing. "If you have more than 30 seconds, there's a good chance he'll come back and win that football game."
Brady has time and again proved himself to be the king of big plays and coming back with very little time left. Manning thinks if the Eagles can string together an entire game of strong defense, big plays and holding their lead, this "underdog" team could potentially stop Brady from adding a sixth Super Bowl ring to his collection.
"I think the Eagles have embraced this underdog mentality ever since [their quarterback] Carson Wentz got hurt, no one predicted them to win any of these playoff games," Manning said. "They're going into this game as an underdog but they accept that [and] I think that motivates them and they're playing great football, a great defensive line that can get to the quarterback and disrupt Tom. Their offense runs the ball that can control the ball and the quarterback is playing well," he explained.
"I think they have the makeup to do it," Manning continued. "Now, can you put it all together and can you, you know, slow down Tom Brady in the fourth quarter."
After the 2007 Super Bowl, Manning also in 2011 led his team to victory over the Patriots 21-17 in Super Bowl 46.
The Eagles and Patriots will face off at U.S. Bank Stadium in Minneapolis onSunday for Super Bowl 52.