With headpieces that could take down birds in flight and a blatant disregard for the convention of pants, it's understandable why Lady Gaga is the subject of constant speculation.
But some of the lies perpetuated about the pop star are even more outlandish than her outfits. Below, ABCNews.com breaks down what's real and what's merely a rumor when it comes to all things Gaga.
Lady Gaga amputated one of her legs: RUMOR. Sure, she strives for originality, but rocking a peg leg for fashion's sake isn't exactly Gaga's style.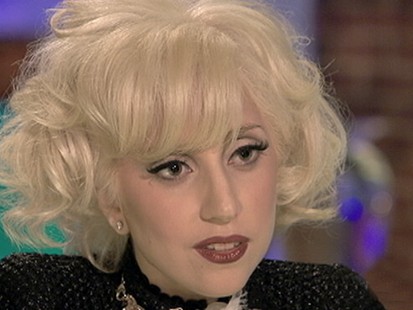 Last week, A Pakistan News reported that Gaga revealed her amputation "whilst hopping around" MTV's studio: "This is the latest fashion I'm starting and you can see that I'm a world leader when it comes to wacky and weird s**t," the website
A Pakistan News
quoted Gaga as saying. "Next month after I recover from the surgery I hope to have the other leg amputated or maybe my arm, hmm ... which one should I amputate next?"
A doctored photo of Gaga sporting a wooden leg, supposedly taken from the video set for her latest single "Alejandro," helped fuel the frenzy to determine if she really went under the knife. But her publicist confirmed only the story had no legs: "It's not true," he said in a statement to E! News.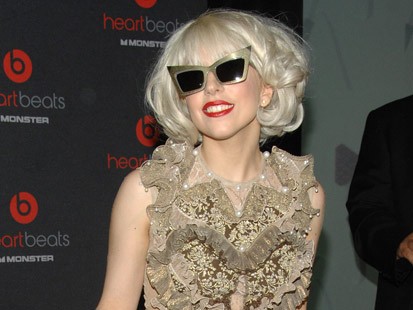 In case there was any doubt about her ability to stand upright, Gaga rocked the stage at the 2010 Metropolitan Museum of Art Costume Institute Gala Monday night, both legs fully intact.
Lady Gaga doesn't think pop stars should eat: REALITY. Indeed, in 2009, Gaga spelled it out to New York Magazine: "Pop stars should not eat." Considering her recent spate of passing out on stage during performances, the 5-foot-2, 100 pound sensation might want to rethink her mantra.
Lady Gaga is a hermaphrodite: RUMOR. This tale worked its way around the Web in August of 2009, after an up-skirt photo taken from video shot at England's Glastonbury festival revealed a bulge between Gaga's legs. Bossip.com claimed that Gaga said, "It's not something that I'm ashamed of, just isn't something that I go around telling everyone. Yes. I have both male and female genitalia, but I consider myself a female. It's just a little bit of a penis and really doesn't interfere much with my life."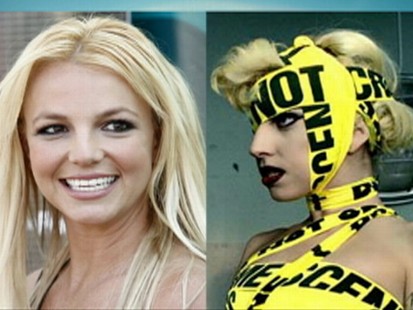 ABCNews.com ran the report by Gaga's manager. His reply: "This is completely ridiculous." Gaga further hacked at the hermaphrodite rumor with her "Telephone" video, shimmying around a jail cell in a barely-there thong and prompting one prison guard to whisper to another, "I told you she didn't have a d**k."
Lady Gaga is bisexual: REALITY. Fans surmised as much from her music videos, in which she gyrates against fine looking specimens of both genders, but for those still wondering, Gaga cleared up any confusion about her sexuality in 2009. "I do like women ... I've certainly had sexual relationships with women," she told ABC's Barbara Walters. Gaga added that "Poker Face" reflects her fancy for females: "That's really what the song was all about -- why, when I was with my boyfriend, was I fantasizing about women?"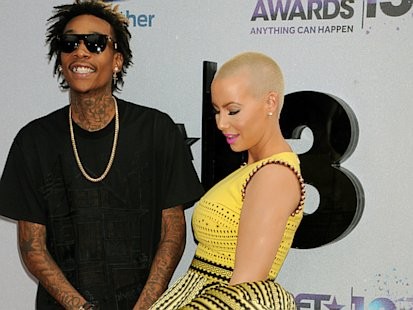 Britney Spears Sang Lady Gaga's "Telephone" Before Gaga Herself: JURY'S OUT.
Last weekend, iLeaks.com released a purportedly previously-unheard recording of Spears singing Gaga's hit song. According to
PerezHilton.com
, Gaga wrote the song for Spears back when she was known as songwriter Stefani Germanotta, long before recording it with
Beyonce
Knowles.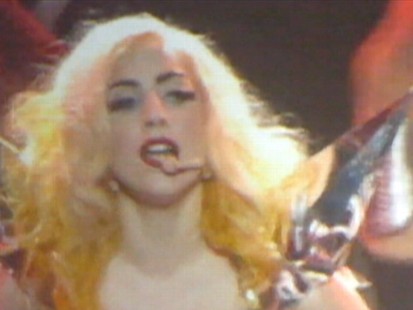 Heavy on auto-tune and breathy vocals, the track sounds like something that might come out of Spears' mouth. But on Sunday, Spears fan site WorldOfBritney.com tweeted that "there was almost no auto tune in the actual song" and claimed the version currently making the rounds on the Internet wasn't actually recorded by that other blond pop behemoth. Representatives from both camps did not immediately respond to ABCNews.com's requests for comment.