Old show, new era: the first gay couple will compete on "The Newlywed Game" today on the Game Show Network.
George Takei -- who played Mr. Sulu on "Star Trek" -- and his partner, Brad Altman, will be the first gay contestants on the show that has been on and off TV since its primetime premiere on ABC in 1967.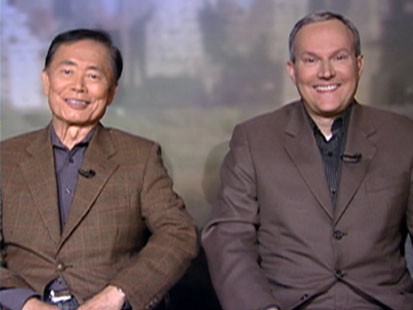 The game show, currently hosted by singer
Carnie Wilson
, has newly married couples compete against each other in a series of question rounds to determine how well the spouses know, or don't know, each other.
When longtime host Bob Eubanks presided during the show's earlier days, he always teased and tested couples about how well they knew each other, with questions about "making whoopee."
"I grew up watching the show in the 1970s where Bob would talk about 'making whoopee' and now Carnie Wilson just asks how often you have sex," Altman said. "It shows how much our culture has changed."