"Lost" and "Desperate Housewives" fans have been in an uproar amid speculation that a "Lost" Oceanic Airlines plane could come crashing down on "Housewives" Wisteria Lane.
Relax. "The plane is in Hawaii," a source close to the show said.
Hawaii being, of course, where "Lost" is filmed.
The idea, which had originally been floated at ABC, the parent company for ABC News, was "immediately nipped in the bud by the producers at 'Desperate Housewives,'" Michael Ausiello, who writes the TV column "The Ausiello Files" for EW.com, said.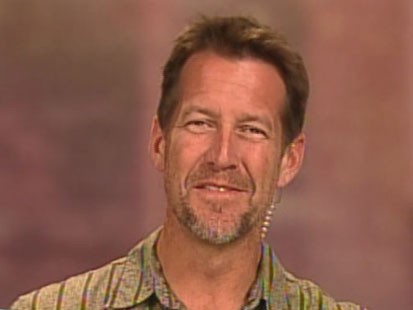 "My theory is it was just a little too blatantly cross-promotional," he added. "I can't imagine the "Lost" producers would have been excited about it either. This idea went away within seconds of coming out. It was never seriously considered."
Click here to watch the latest full episode of "Desperate Housewives."
ABC has done some cross promoting of its shows, such as when Matthew Fox of "Lost" appeared in the kitchen of "Housewives" Teri Hatcher in a television ad.
And, in a subtle reference to "Lost," a billboard for Oceanic Airlines appeared on an episode of the new series "Flash Forward."
Not too many people picked up on that, said E! television columnist Kristen Dos Santos. But an Oceanic plane crashing down on Wisteria Lane "would be more noticeable."
Dos Santos said there's still a possibility that an Oceanic plane, not "Lost" flight 815, which spawned that show's characters, could come crashing onto the "Housewives" set.
She was told that the name of the airline could be added after the scenes were shot.
"It's still yet to be determined," Dos Santos said. "But are they still going to go through with it because now it wouldn't be a surprise for fans?"
One thing's certain: "Housewives" creator Marc Cherry is planning on having a plane crash. He told Ausiello earlier in the month, "It's going to be my cliffhanger for the first half of the season."
Someone on 'Desperate Housewives' Is Doomed
The episode is scheduled to be the last original episode of the year and to air in early December, a source close to the show said.
Originally, Cherry told Ausiello, the crash would not claim any lives and certainly not one of the housewives but would "affect everyone's lives."
"I'd love to kill somebody because that's just what I do," he said. "But, the truth is, right now I don't have anyone major dying."
That has since changed and now Cherry is promising that someone, and possibly more than one person, will die. Ausiello said one of them would be a "fan favorite."
"My guess is it will be one of the husbands, and most likely Orson, a character who has been written into a corner," he said. "I had suggested Dana Delaney's character if he was going to kill a housewife, since she's going through a nervous breakdown. But he loves that character.
Orson, played by Kyle MacLachlan, is the husband of Bree, played by redhead Marcia Cross. Dos Santos is also betting Orson could exit the show, although her first guess is Bree's son Andrew.
"I think they are definitely doing some housecleaning among the cast," Dos Santos said. "They need to keep the show fresh and one way of doing that is bringing in new characters."
Cherry has proven he has no problem eliminating characters from the show. Last season, he killed off original cast member Nicollette Sheridan, who was electrocuted while beating a hasty retreat from her new husband.
This season, the show added Drea de Matteo of "Sopranos" fame. Dos Santos said the changes have not diminished the show, which is still holding up in the ratings.
Cliffhangers like this year's plane crash and previous ones, including a club fire and a supermarket shootout, only help.
While they may seem over-the-top, Dos Santos said, what's far more implausible is the fact that anyone is still purchasing real estate on the disaster-prone Wisteria Lane.
"That really is the true mystery on 'Desperate Housewives,'" she said. "Why do these people keep coming."