— -- ABC will be part of a special, multi-network telethon to benefit those affected by Hurricane Harvey, "Good Morning America" announced Tuesday morning. It will be called "Hand in Hand: A Benefit for Hurricane Harvey Relief."
With thousands of people in Texas displaced and countless others losing their homes because of the massive storm and continued flooding, the telethon will aim to raise funds for those in need.
It will be produced by the same team behind the recent Manchester, England, benefit featuring Ariana Grande. That concert on June 4 raised well over $12 million for victims of the Manchester Arena bombing, which killed 22 people and left more than 100 others with serious injuries.
Some of the names attached include Jamie Foxx, George Clooney, Beyonce and Oprah Winfrey. The benefit will take place next Tuesday on ABC, CBS, Fox, CMT and NBC and stream live on Facebook from 8 p.m. to 9 p.m. ET. The one-hour broadcast will then air in each time zone during that slot.
Oscar-winner Foxx was one of the first to mention an upcoming benefit, last week on Instagram, when he said he was working to bring something together to aid those affected by Harvey in Houston and nearby areas.
"My heart goes out, my prayers go out," Foxx said. "Sept. 12, we have a telethon that we're doing. We'll give you more details [when we have them], where we can raise as much money as we can for everybody down there."
Last week, the White House sent a letter to Congress requesting $7.85 billion for Harvey response efforts. According to the administration, almost half a million households have registered for FEMA aid, The Associated Press reported.
Harvey made landfall on Sept. 25 as a Category 4 hurricane and continued to pelt parts of southeastern Texas for almost a week after, causing massive flooding.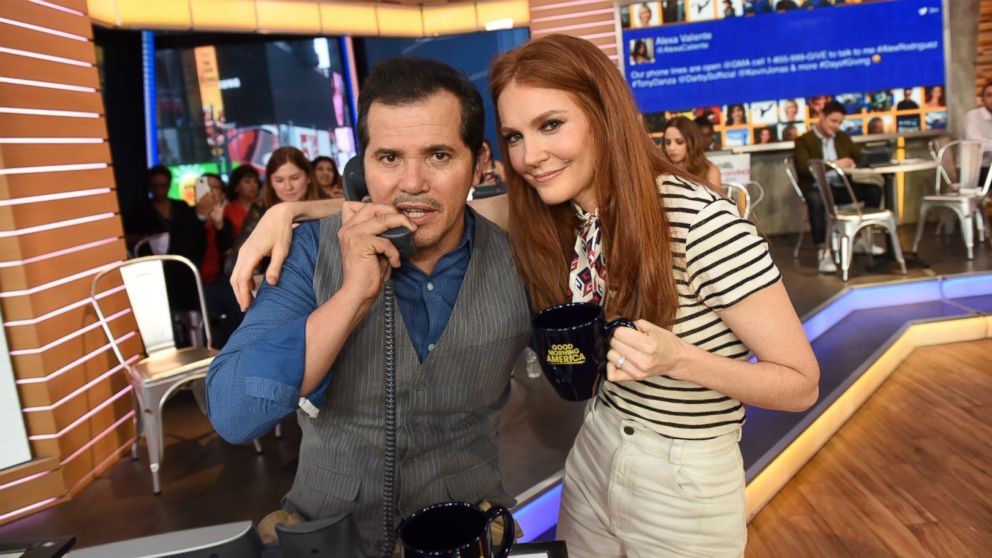 In addition to the upcoming telethon, Disney hosted a Day of Giving last week and raised over $14 million for those affected by the historic storm. Celebrities including Alex Rodriguez, John Leguizamo, Tony Danza, Darby Stanchfield, Kevin Jonas and more appeared on "GMA" and answered phones, taking pledges from viewers.
Others, like football star J.J. Watt, have started fundraisers as well. Watt said he has raised more than $15 million for Harvey survivors.