Acadia National Park Is America's Favorite Place
The competition was tough, but Acadia National Park in Maine took top spot.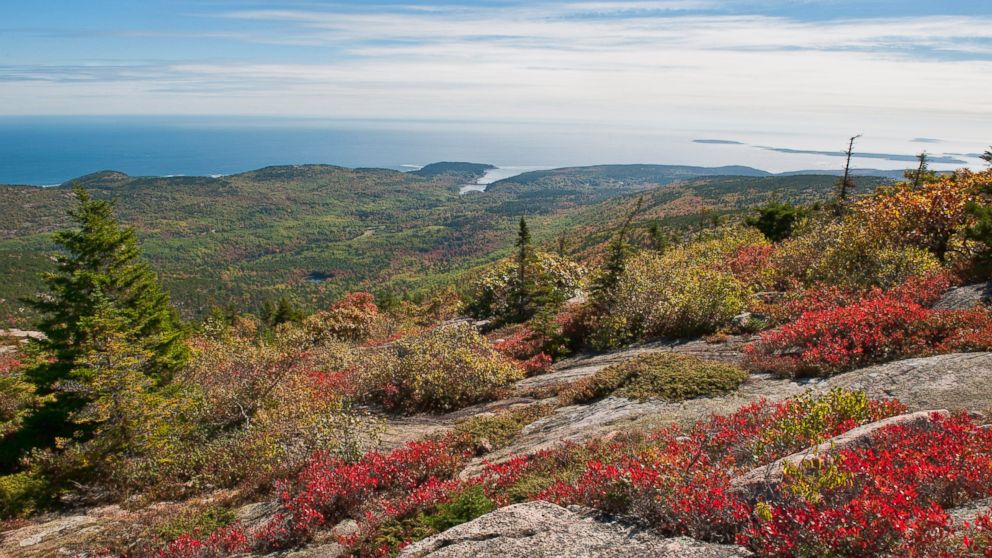 — -- When "Good Morning America" put out a call this month for your favorite places in America, the response was overwhelming.
"GMA" viewers sent in so many entries, from all over America, but, in the end, Maine's Acadia National Park took the top spot on "GMA"'s Favorite Place in America, finishing ahead of top five finalists including Lake Tahoe and the Chicago Lakefront.
Acadia is situated along the state's central coast. Attracting more than 2 million visitors each year, the park is home to nearly 50,000 acres of jaw-dropping beauty, providing something for everyone with its cobblestone beaches, lush forests and rugged mountains.
Favorite Place: #GMAFavePlace Photos!
America's Favorite Place: The Top Five Spots
The park's centerpiece is the majestic Cadillac Mountain. Situated on Acadia's Mount Desert Island and rising more than 1,500 feet, Cadillac is the highest point on the Eastern coast, and it's famous for being the first place to see the sunrise in the U.S.
The park is designed to give visitors a front-row seat to nature, with 45 miles of scenic carriage roads and 125 miles of hiking trails.
Aracely and Sergio Rios visited Acadia during their travels to the lower 48 states. By far, Acadia is the Texas couple's favorite place.
Once visitors are done exploring Acadia, they can head to nearby Bar Harbor to enjoy its shops, stroll the quaint streets and dig into some of the freshest lobster in the state.
Next, stop by Acadia's cliffside Bass Harbor Head lighthouse to soak in the sunset.