— -- Actor and bestselling author Hill Harper revealed he adopted a son named Pierce 18 months ago, calling the decision "the biggest blessing of my life."
He opened up about what life is like as a single father in an interview with "Good Morning America," and said he was inspired to adopt after a "very dear friend" called him in the summer of 2015 to do an "intervention."
"I always thought I was going to get married, have my own kids and I was going to adopt," Harper, 51, said. "I had talked about adopting and I had talked about wanting to be this dad, and she said, 'You're going to be a great dad but I think you're waiting too long. You may get to a point where you'll decide you're not going to do it. Even though you're not married, why can't you just be a dad now?'"
His friend convinced Harper to talk to an "adoption person" that she knew, just to "learn the process."
"I talked to the guy and I said, 'You know, listen. I really appreciate you giving me the information, I'm just not ready. I'm not there,'" the "Limitless" actor recalled of their initial conversation. "And then fast-forward to right before Thanksgiving of that year, I get a call from him. I was shooting a show called 'Limitless' at the time. I was in my dressing room and I didn't know why he was calling me. He says, 'There's a wonderful young woman who is having a son in three weeks. Would you be interested in adopting him?'"
Despite being initially caught off guard, he agreed and said he's honored to be Pierce's father.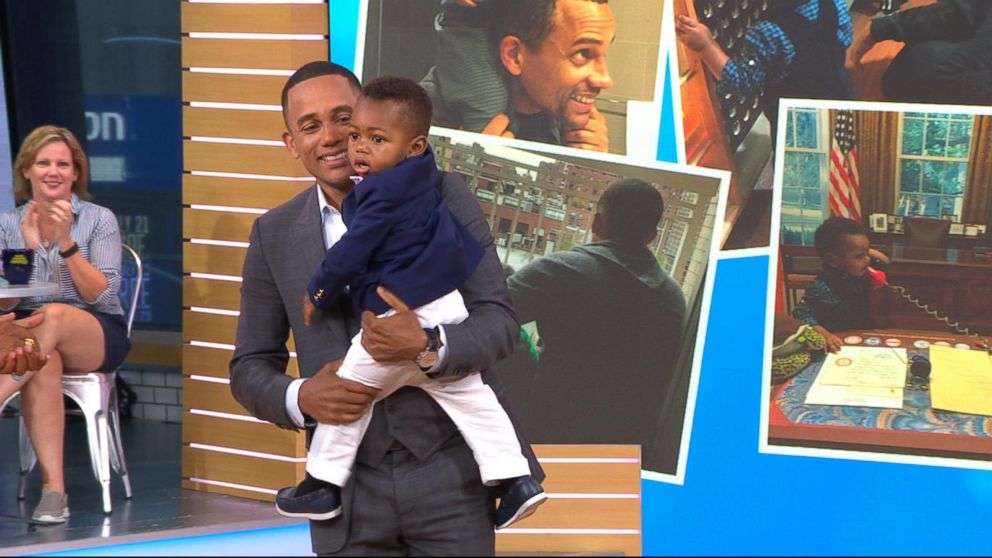 He was even in the delivery room when his son was born.
"I actually went from the set of 'All Eyez on Me," flew to where she was giving birth and I was there in the delivery room and I cut the cord," he said. "I'm so proud that Pierce -- his name is Pierce Hill Harper-- that Pierce chose me to be his dad.
"It's the biggest blessing of my life," Harper added. "The biggest role, and certainly the biggest blessing."
Harper, who rose to fame for his role as Dr. Sheldon Hawkes on the CBS drama "CSI: NY," hopes his story will inspire and encourage anyone considering becoming an adoptive parent to follow through.
"Every day you're making a different set of decisions that you feel impact the future of this wonderful person," he said. "That's a challenge. It's a beautiful challenge but it's a challenge."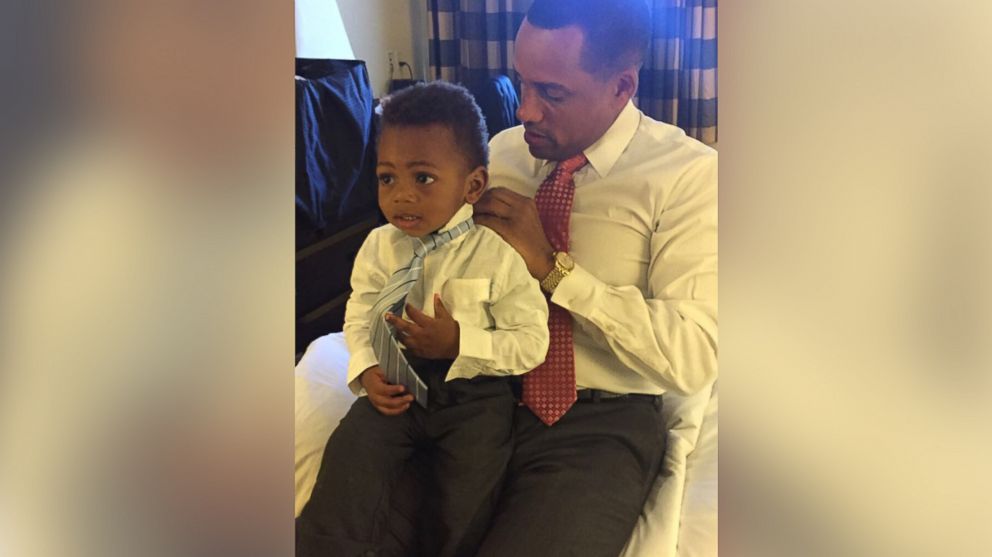 The most rewarding aspect of adoption?
"I never felt I could love this deeply. I love him and he's my son," said Harper.
The Brown University and Harvard Law school alum also spoke out about his role in the highly anticipated Tupac Shakur biopic, "All Eyez on Me," that is based on the life of the late legendary rapper.
"Today would be his birthday. He'd be 46 years old today," he said of Tupac. "If you're not even familiar with Tupac's music you'll love this film. It's a beautiful story about a young man who had these big, huge dreams, who worked so hard. He was so prolific. He passed away when he was 25 years old and he'd done like 7,000 songs."
"All Eyez on Me" hits theaters nationwide today.