— -- The sexual objectification of women is "so much more global" than Hollywood, actress Blake Lively said today in reaction to the mounting sexual misconduct allegations against movie producer Harvey Weinstein.
This isn't "happening to women suddenly," she said on "Good Morning America" today. "This has been happening since the beginning of time but now people are finally talking about it. I think that that's what's important."
Weinstein has been accused by a number of actresses of sexual misconduct, including Ashley Judd, Gwyneth Paltrow, and Angelina Jolie, which he has denied.
A spokesperson for Weinstein told The New Yorker: "Any allegations of non-consensual sex are unequivocally denied by Mr. Weinstein."
"Mr. Weinstein has further confirmed that there were never any acts of retaliation against any women for refusing his advances. Mr. Weinstein obviously can't speak to anonymous allegations, but with respect to any women who have made allegations on the record, Mr. Weinstein believes that all of these relationships were consensual," according to the full statement from Weinstein's spokesperson.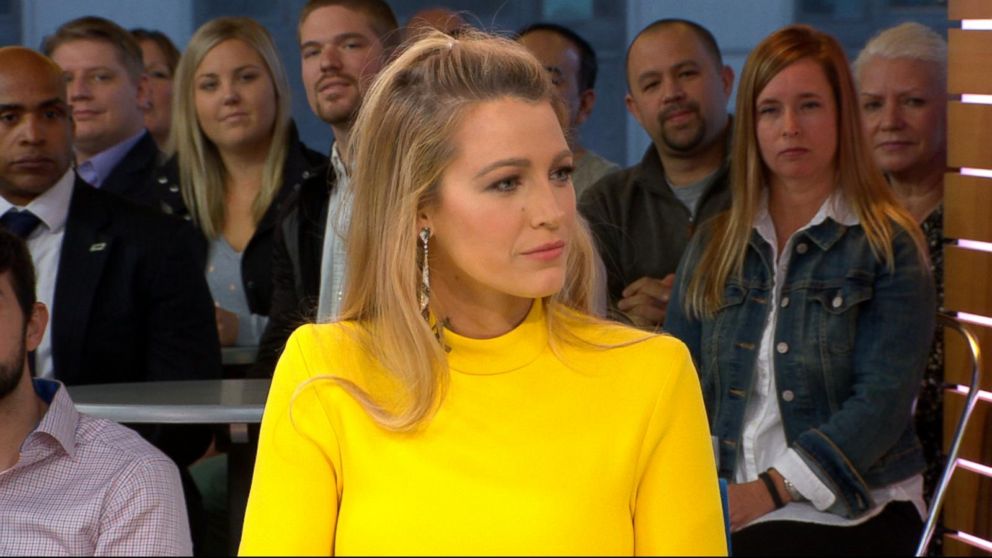 Lively, 30, said she never had negative experiences with Weinstein herself.
"I only had positive ones with him," the "All I See Is You" star said. "But that goes to show where you don't always see what's going on behind closed doors."
The actress and mother of two daughters said it is also important for bosses in the workplace to acknowledge such allegations when people come forward.
"There have been moments where I've come forward, where other people have come forward, with things that just feel a little – and you're not sure – but when your bosses tell you that this is not a priority to them, then you think, 'OK, this must not be that big of a deal. Maybe what I'm complaining about isn't that big of a deal.' And it is," Lively said
Lively, who is married to fellow actor Ryan Reynolds, said it is important to do more than talk about the issues of sexual harassment and support those who have endured it.
"It's action," Lively said. "Everybody says that they stand in solidarity, but you have to show that you stand in solidarity."
In Lively's new film, "All I See Is You," she plays a blind woman who gets her sight back after an operation.
"She suffers an eye injury with a car accident when she's a young girl, so she loses her eyesight around the age of 12," the actress said. "And then she ends up getting a corneal transplant in her late-20s."
Lively said there was a woman working with her on the movie who actually had corneal transplant surgery in real life, which helped her tremendously with telling the story authentically.
"When I have the moment when I regain my sight after the surgery, it was really like I was playing to her, 'Is this accurate? Is this how you really felt?'" she recalled. "It was so nice to be able to have people around who could help us tell the story authentically."
"All I See Is You" is in theaters Oct. 27.