Feb. 18, 2014 — -- Reports spread late last year that "The O.C." star Adam Brody and "Gossip Girl" star Leighton Meester were engaged.
On numerous occasions, Meester, 27, kept her left hand covered at all times to hide what people would assume was an engagement ring.
Looks like Brody, 34, didn't follow his fiancee's own advice.
The actor stopped for a picture with a fan at LAX over the weekend, and was photographed wearing a gold band on "that" finger on his left hand.
Read: Leighton Meester and Adam Brody Display PDA in South Africa
If Brody is in fact wearing a wedding ring, that means he and Meester married in secret. This would be the first marriage for both.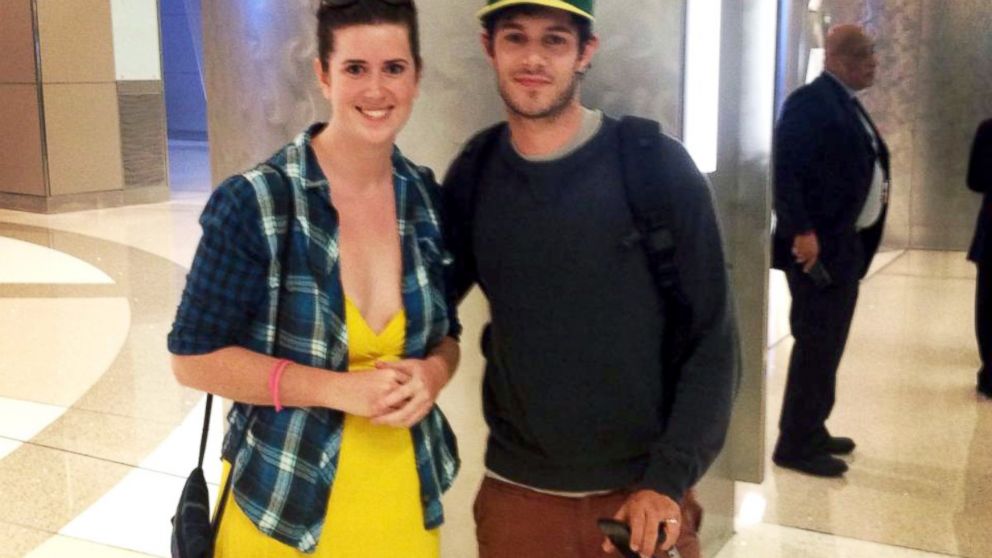 People magazine first reported that the couple were dating about a year ago. Since then, they may have kept the engagement thing under wraps, but they have been pretty open about their PDA.
They were photographed kissing in South Africa back in early December.
Meester is about to hit Broadway and star in "Of Mice and Men," while Brody has filmed scenes for "Think Like a Man Too."