— -- Acclaimed actor Alan Rickman has died at 69 and after a beloved colleague passes, stories usually surface about how generous and kind the person was.
In Rickman's case, his "Harry Potter" co-star Daniel Radcliffe took to Google+ to reveal the real Alan, someone who came to Radcliffe's plays after "Potter" and never talked down to a young boy who was on the set of one of his first films 15 years ago.
Radcliffe, now 26, wrote that Rickman was "undoubtedly one of the greatest actors I will ever work with," but that he was "also, one of the loyalest [sic] and most supportive people I've ever met in the film industry."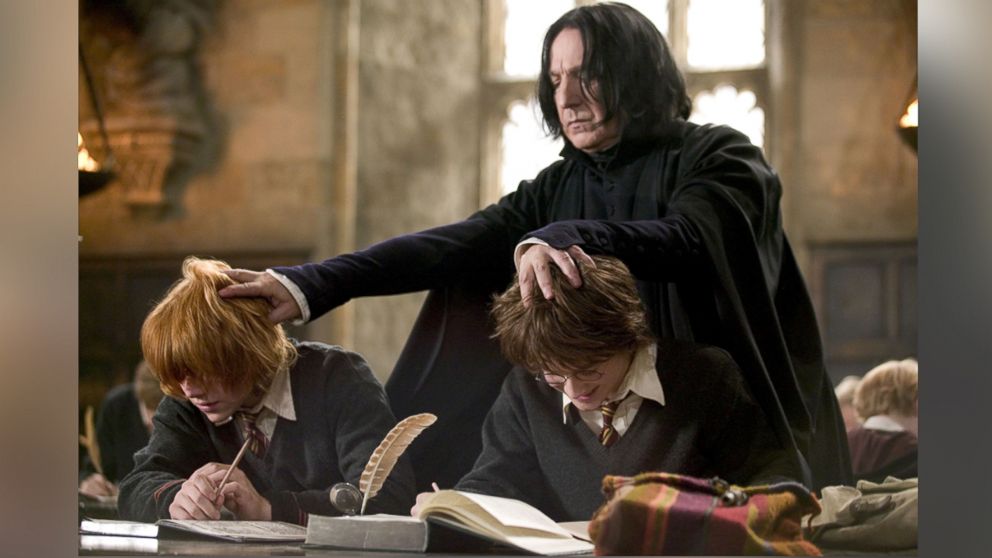 "He was so encouraging of me both on set and in the years post-Potter. I'm pretty sure he came and saw everything I ever did on stage both in London and New York. He didn't have to do that," he continued. "I know other people who've been friends with him for much much longer than I have and they all say "if you call Alan, it doesn't matter where in the world he is or how busy he is with what he's doing, he'll get back to you within a day."
Unlike the villainous characters that Rickman played, such as Severus Snape and Hans Gruber, Radcliffe wrote that "Alan was extremely kind, generous, self-deprecating and funny. And certain things obviously became even funnier when delivered in his unmistakable double-bass."
"As an actor he was one of the first of the adults on Potter to treat me like a peer rather than a child," he added. "Working with him at such a formative age was incredibly important and I will carry the lessons he taught me for the rest of my life and career. Film sets and theatre stages are all far poorer for the loss of this great actor and man."
Emma Watson, who played Hermione Granger in "Harry Potter," also wrote a touching tribute to Rickman on Facebook.
"I'm very sad to hear about Alan today. I feel so lucky to have worked and spent time with such a special man and actor. I'll really miss our conversations. RIP Alan. We love you," she wrote.