Alicia Keys Discloses Why She Chose to Hide Behind Her Tomboy Look
Alicia Keys is now revealing why she embraced a tomboy look in her early days.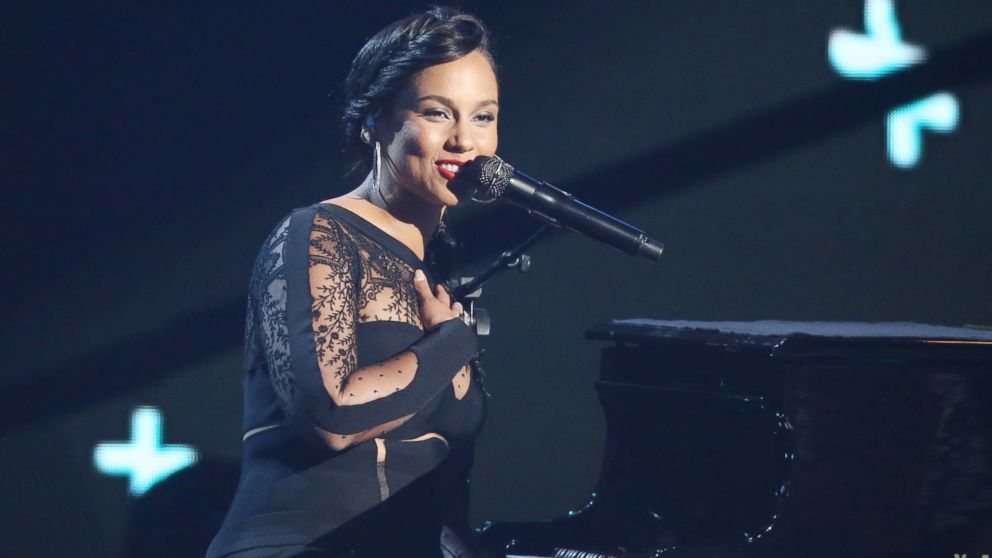 — -- Alicia Keys is the Grammy Award-winning singer who has been hot on the charts for more than a decade.
She's now revealing why she embraced a tomboy look in her early days, saying she did it to avoid unwanted attention.
Keys, 34, wrote on her blog Monday that "For as long as I can remember, I've hidden myself."
It might have started in class, when she realized she caught on to things more quickly and teachers started to show her slight favor, she wrote.
She wrote that she definitely started hiding when she grew old enough to walk down the streets of New York alone and was the target of catcalling.
"I started to notice a drastic difference in how men would relate to me if I had on jeans, or if I had on a skirt, or if my hair was done pretty. I could tell the difference, I could feel the animal instinct in them and it scared me," she wrote, adding that she didn't want to be followed, whistled at or talked to "in that way."
"And so I started hiding. I chose the baggy jeans and (Timberland boots), I chose the ponytail and hat, I chose no makeup, no bright color lipstick or pretty dresses. I chose to hide. Pieces at a time. Less trouble that way."
That mentality followed her into her music career, where, because of the way she spoke or carried herself, "people started calling me gay and hard and I wasn't gay, but I was hard and although I felt comfortable there, it made me uncomfortable that people were judging me and so slowly I hid that side of myself," she wrote.
She wrote that she put on dresses and didn't braid her whole head so people could see the "real" her, but she wrote: "even though at that point I'm sure I was more confused (than) ever of what the real me was."
Over the years, Keys' image has transformed. She recently realized that she was still comfortable hiding and wrote that she's resolved not to do that anymore.
Keys wrote that she has decided that she is allowed to be smart, beautiful, tough, sexy, bold, shapely, radical and have "strong thoughts that others might not agree with."
"You are allowed to be yourself!" she wrote.
Rachel Simmons, author, educator and Girls Leadership co-founder, says Keys is setting a "big example" for women.
"Alicia Keys is deciding to reject being put in a box and what it means to be a woman," Simmons told ABC News. "She wants to be herself even if that means being a little tough when society is telling her to be feminine, even if it means being sexy when society is telling her to be more prudent because she is a mom."
"Now she is discovering that the box is not what she wants to live in anymore and that is going to set a big example for a lot of women," Simmons said.