— -- Actress Alyssa Milano today said the chorus of millions of women who have come forward with their allegations of sexual abuse and harassment using the "me too" hashtag is not going to be silenced anytime soon.
"We are going to be vocal until this stops," Milano, 44, said in an exclusive interview on "Good Morning America." "Not one more. It stops here."
Milano, a mother of two, was one of the first to share the call for a "me too" hashtag, writing, "If you've been sexually harassed or assaulted write 'me too' as a reply to this tweet."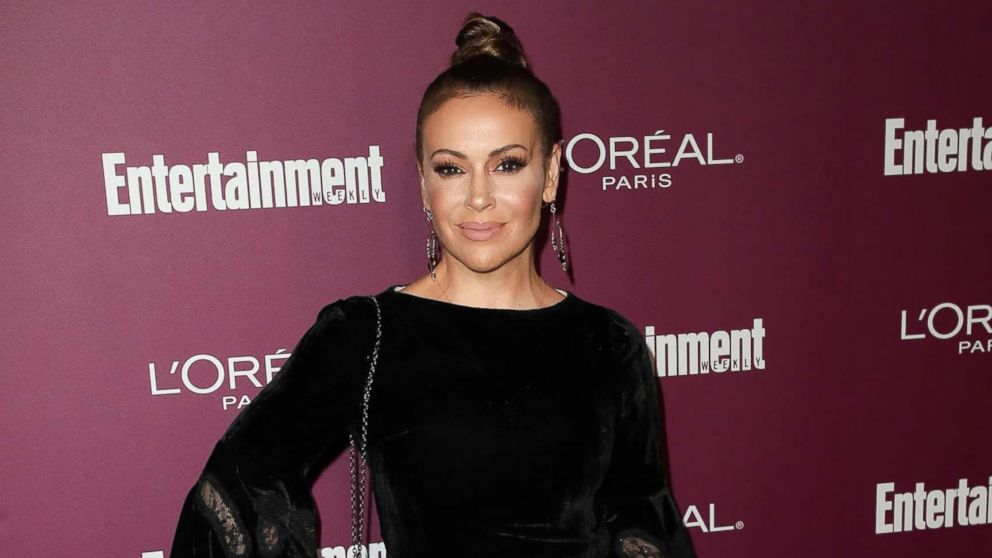 As of this morning, 1.4 million and counting tweets included the hashtag, along with more than 13 million posts, comments and reactions on Facebook.
Milano called herself a "vessel" for the millions of women and men now publicly acknowledging they have faced sexual abuse or harassment. She said it is her mission to make sure the movement becomes more than just a hashtag.
"I really want this to be about the everywoman's voice. This is your movement, women," Milano said. "This is your time and if I can be the vessel and hold the bullhorn for you guys to shout as loud as humanly possible then I'm honored to do so."
She added, "Let's fix this problem."
'It's about survivors'
The "me too" movement was started in 2007 by activist Tarana Burke to aid sexual assault survivors in underprivileged communities.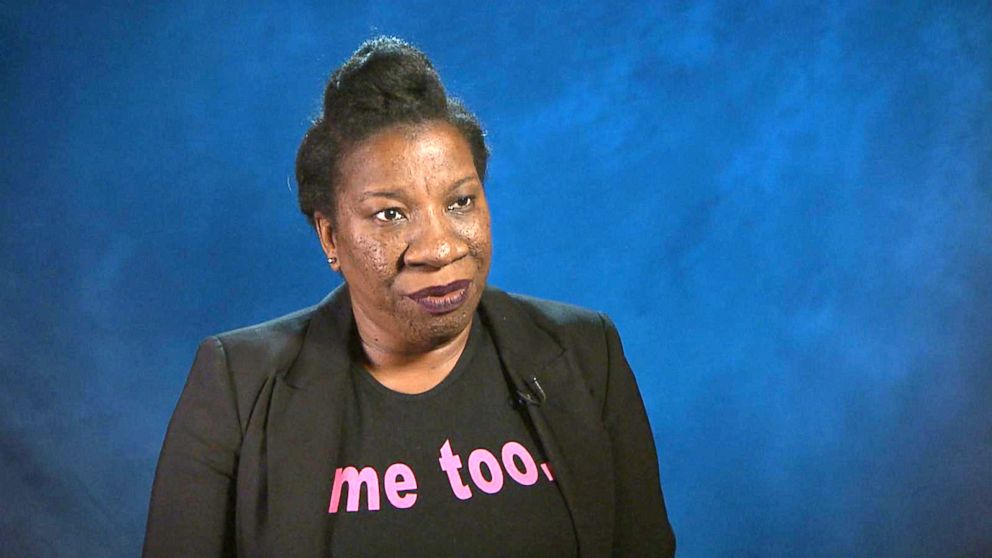 "This is not just about me," Burke told ABC News. "It's about survivors and it's about what survivors need to be healthy and whole."
Milano said she plans to work with Burke and The Creative Coalition, the entertainment industry's advocacy group, to move "me too" beyond a viral movement into an effort that can establish "protocols" for gender equality and behavior.
"I think that there are a lot of gray lines," she said. "I think that's because so many women don't voice -- because we've been silenced -- our concerns or what upsets us so we need to figure out those protocols and define those lines so that men know that they cannot cross them."
She continued, "It's so interesting to me that my kid in school learns that if his clothes catch on fire, that he should stop, drop and roll, but there's nothing teaching our kids in school the protocol of gender equality and what that means and decency and respect towards the opposite gender."
'Women posting 'me too' ... gave them the courage'
Stars including Lady Gaga, Evan Rachel Wood, Debra Messing and more, including some men, have used the tag "#MeToo."
Milano called sexual harassment a "cultural issue" that "we have to face." She said she believes the power of the "me too" movement comes from not just celebrities on Twitter but women from Wall Street to hospitals to those "walking down the street" who have spoken out too.
"Women posting 'me too,' I think, gave them the courage to not have to tell their story or not have to name their predator but to just stand in solidarity," she said. "I think that the numbers are a testament to how powerful women can be when we do stand together and we are one."
Milano credited her personal healing from her own experience with sexual assault to counseling and a "great support system." Though she does not know if she will ever publicly tell her story, she said her experience came not because she is an actress.
"I have been harassed so many times I can't count," she said. "I've been assaulted but this wasn't because I was an actress. These were instances, you know, if I was at a bar with friends or in a cab."
Milano's tweet reigniting the movement came as dozens of women have spoken out and continue to speak out against Hollywood movie mogul Harvey Weinstein, 65, and more Hollywood honchos.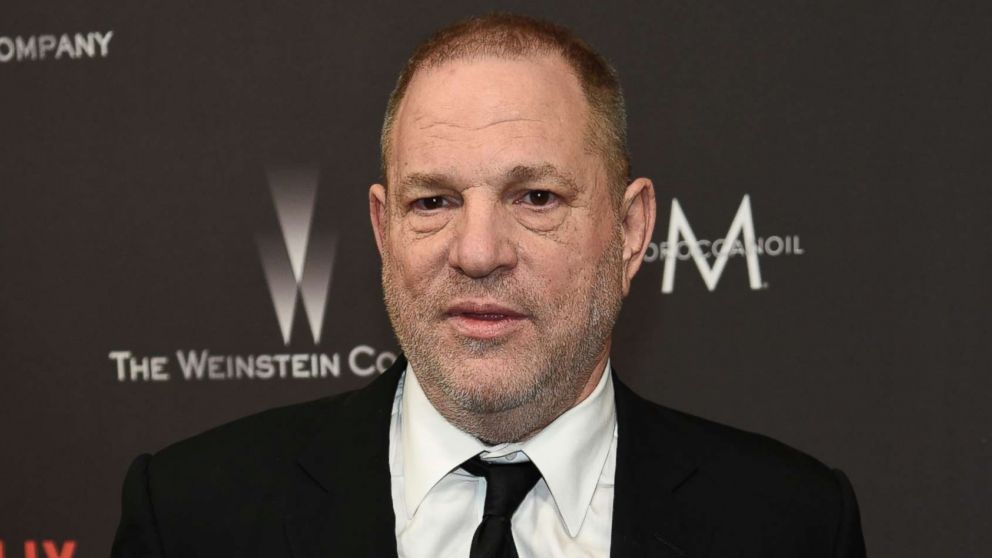 In the two weeks since The New York Times published its explosive report on Weinstein's alleged sexual acts toward women, he was fired from the Weinstein Co., which he co-founded, expelled from the Academy of Motion Picture Arts and Sciences, and his wife, Georgina Chapman, announced she was leaving him.
Actresses including Gwyneth Paltrow, Angelina Jolie, and Mira Sorvino have spoken out publicly with allegations against Weinstein.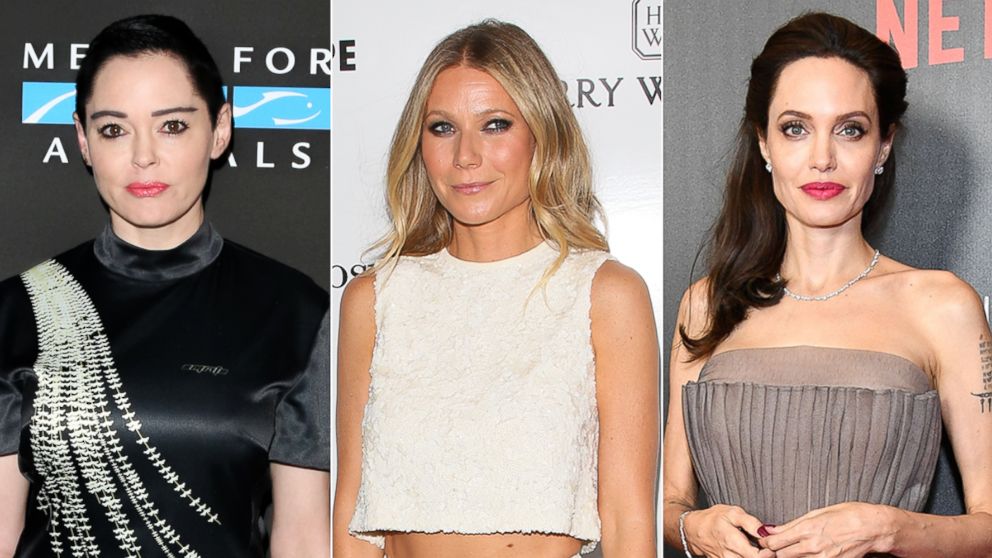 Weinstein denies "any allegations of nonconsensual sex" via his spokesman.
"Mr. Weinstein has further confirmed that there were never any acts of retaliation against any women for refusing his advances. Mr. Weinstein obviously can't speak to anonymous allegations, but with respect to any women who have made allegations on the record, Mr. Weinstein believes that all of these relationships were consensual," according to the full statement from Weinstein's spokesperson. "Mr. Weinstein has begun counseling, has listened to the community and is pursuing a better path. Mr. Weinstein is hoping that, if he makes enough progress, he will be given a second chance."
Milano said she hopes people look beyond the "Harvey Weinstein craziness" and use the "me too" campaign to "put the focus back on the victims"
"To give us a voice. To give us strength. To give us power," she said. "And what that enables us to do is say, 'No more. No more. We're not going to put up with this anymore.'"