'American Idol' Double Standard?
Lawsuit alleges that white contestants with rap sheets never disqualified.
August 13, 2013, 11:24 AM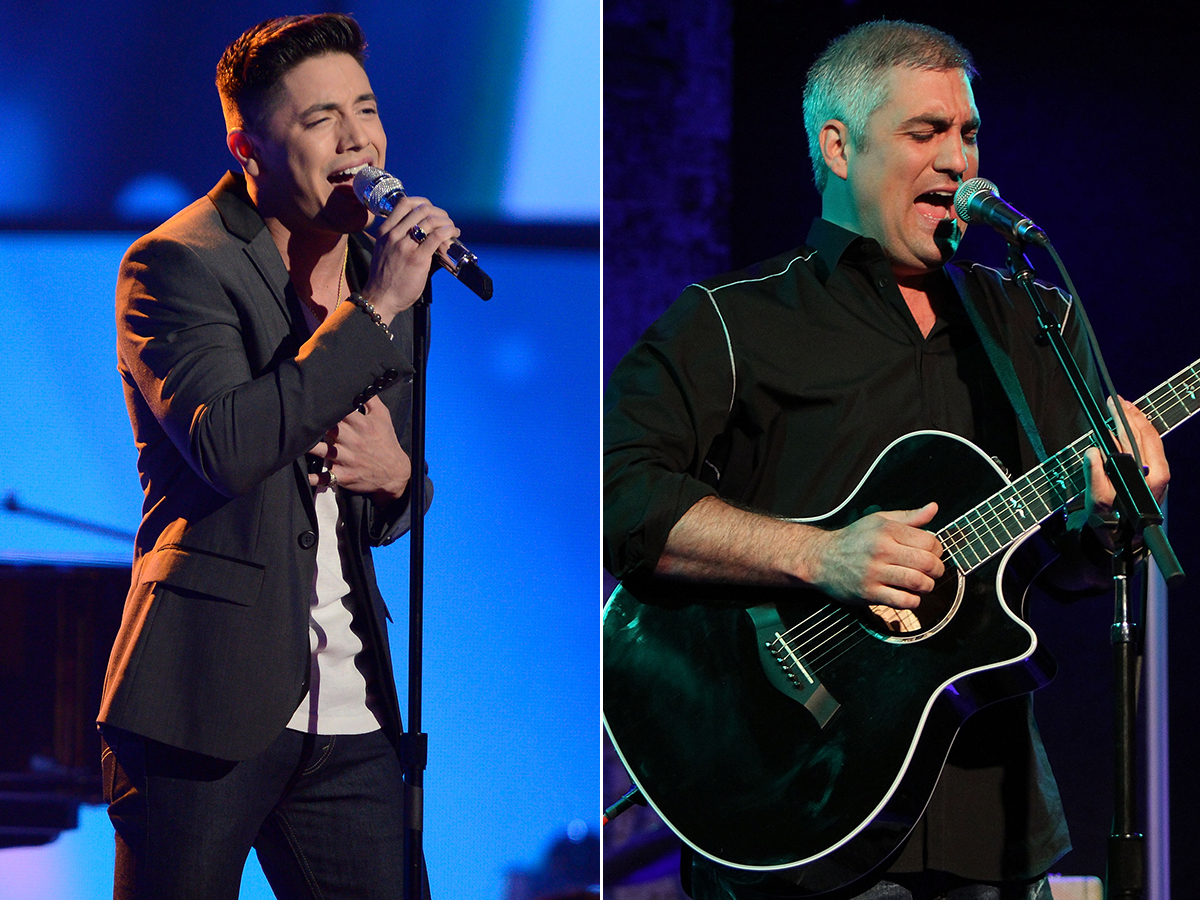 Aug. 15, 2013— -- intro: "American Idol" producers have their hands full these days -- selecting new judges, revamping the show to shore up sagging ratings and fighting a $250 million discrimination lawsuit by 10 black former contestants who were kicked off the show for reasons other than singing.
Since news of the 429-page lawsuit broke at the end of July, debates in the media and online have raged as to whether the show is racist -- even though "Idol" has had four black or biracial winners during its 12-season run: Ruben Studdard, Fantasia Barrino, Jordin Sparks and this past season's Candice Glover.
Fox, which airs the show, has declined to comment on the lawsuit. The show's producers did not respond to ABCNews.com's request for comment. But plenty of others have spoken up, including two black former contestants who were disqualified.
Jermaine Jones, who was booted off the show during season 11 for outstanding warrants, told The Hollywood Reporter, "I think they are going a little overboard," referring to the plaintiffs, and dismissed their allegations as "ludicrous."
Frenchie Davis, who was a semi-finalist in the second season until she was disqualified because of topless photos taken earlier in her career, wrote on her Facebook page after news of the lawsuit broke, "American Idol WOULD NOT HAVE DISQUALIFIED ME IF I WERE WHITE. PERIOD. I don't care how many Black winners they've had.
"I was up front and honest with the producers about my past and they waited for MONTHS to kick me off the show ... then they LIED and made it seem like it was something they DISCOVERED, when they had known all along," Davis said.
The 10 young black men who filed the suit against the show's producers, its network, Fox, and its sponsors said there's a double standard in dealing with contestants who've had past indiscretions or legal troubles.
The suit claims that 31 percent of all "American Idol" semi-finalists who were black males were disqualified for reasons "unrelated to their singing talent." Moreover, the lawsuit adds that, over the course of 10 years, "there has never been a single white (or non-black) contestant disqualified from 'American Idol' -- not ever."
The suit claims that the closest the show came to disqualifying a white contestant was when season 8's Joanna Pacitti was determined to be "ineligible to continue in the competition," according to a Fox news release, after it was revealed that she had personal connections to two of the show's executives.
In contrast to Pacitti's quiet withdrawal, lawyer James Freeman said his clients were publicly humiliated and branded as "criminals" and "liars" before being cast "out into exile" by the show and its sponsors.
White contestants with problem pasts, on the other hand, were "championed as models of redemption," he said.
Here are a few who were listed in the lawsuit. Keep reading to see what happened to these white "Idol" contestants after their rap sheets were revealed.
quicklist:title: Bo Bicetext: In season 4, Bo Bice, the long-haired rocker from Alabama, came to the show with the whole rock-star package, including a previous arrest for felony cocaine possession that was expunged after he completed a diversion program -- all of which The Smoking Gun website uncovered well after the season was under way. Fox let him stay, saying at the time, "From the beginning, Bo was honest and forthcoming in revealing his previous indiscretions and their outcome."
A month later, Bice finished second to Carrie Underwood, signed with RCA and has sold close to a million records.media: 19949536
quicklist:title: Scott Savoltext: Earlier in the fourth season, The Smoking Gun came out with another scoop: Contestant Scott Savol had been arrested on misdemeanor assault charges for allegedly throwing a phone so hard at his baby's mother that it broke. Savol was allowed to continue in the competition. Fox said at the time, "After reviewing the facts, in which the charges were reduced to disorderly conduct, we felt that considering Scott's honesty and his remorse, the situation did not warrant his disqualification."
Savol made it to the top five. Later, he told Reality TV magazine that when the news of his arrest broke, "the producers were very supportive and told me not to worry about it."media: 19949499
quicklist:title: Stefano Langonetext: Stefano Langone arrived on season 10 with the emotional story of narrowly escaping death after a drunk driver crashed into his car. But he failed to disclose that a year after his near-death experience, he we was arrested on suspicion of DUI in his hometown in Washington. According to The Seattle Times, Langone pleaded guilty to a lesser charge of negligent driving. When the news came out, Langone was in the top 11. Fox stayed mum and the "cute crooner" made it to the final seven before he was voted off.
Afterward, he was picked up by the show's 19 Entertainment company and signed a record deal. He was one of several alumni who performed during last season.media: 19949344
quicklist:title: Casey Jamestext: Casey James impressed the judges and viewers with his alt-country vibe and his shirtless audition during season 9. So when news broke of his criminal record at 17, which included numerous tickets, a DWI and reckless driving -- to which he pled guilty, served jail time and received probation -- MTV News chalked it up to "youthful indiscretions." Fox declined to comment on the reports and James sailed all the way to the No. 3 spot before he was eliminated.
Now 31, James released his debut album in March 2012. It peaked at No. 2 on Billboard's country chart and he returned to "Idol" last season to much fanfare. media: 19949510
quicklist:title: Taylor Hickstext: The silver-haired soulful singer from Alabama made it all the way to the final rounds of season 5 before news of his arrest record became public: As a 21-year-old college student, he was arrested for marijuana possession. The case was reportedly dropped for "lack of prosecution." Fox said nothing about the report. Weeks after news of Hicks' past surfaced, he was crowned with the ultimate prize as the "American Idol."
As the winner, Hicks, now 36, went on to a record and book deal, stardom on Broadway and a Las Vegas residency. media: 19949285