And then there were two.
In what was a surprise to few "American Idol" observers, Casey James was voted off the show tonight, leaving longtime favorites Crystal Bowersox and Lee DeWyze to battle it out for the ninth season crown.
"I'm so thankful for the opportunity and it's been an amazing, amazing journey," James told the audience on his way out. "I'm so honored that I'm here."
The season's penultimate show also featured performances by teen heartthrob Justin Bieber (who Bowersox and DeWyze should perhaps be thankful is not one of the contestants in the finale) and lackluster newcomer Travis Garland, who sang his debut single "Believe."
Each of the three surviving contestants took trips back to their hometowns, where they had become local heroes.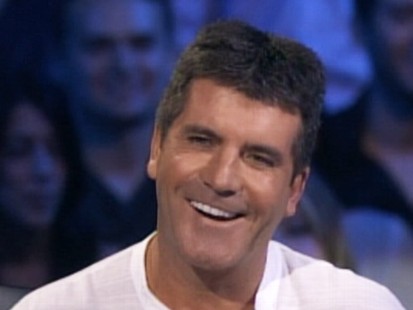 DeWyze, 23, visited Wrigley Field and showed uncharacteristic emotion by tearing up in the Chicago paint shop where he once worked.
James, 27, batted his dreamy baby blues at local Fort Worth, Texas, girls and visited the hospital staff that patched him up after the near-fatal motorcycle accident that nearly rendered him unable to play guitar.
Bowersox, 24, a one-time struggling musician who played for money at train stations, returned home to Toledo, Ohio, to receive the key to the city.
In Tuesday's performance round, the Fox reality show attracted 18.3 million viewers and the largest audience in prime time, according to Nielsen's estimates.
James delivered a half-hearted interpretation of "It's OK With Me," which judge Randy Jackson dismissed as just all right with him.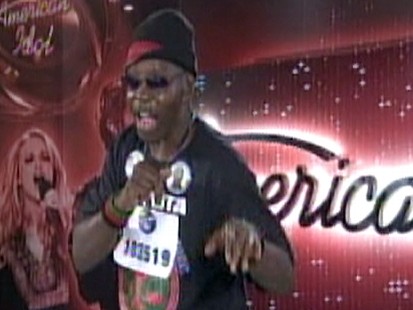 DeWyze's rendition of "Halleleujah" was enough to make Simon Cowell call him a fantastic singer.
And Ellen Degeneres chose the Wings song "Maybe I'm Amazed" for Bowersox, whose performance made the comedienne proud.
It will be these last two who slug it out for the title next week.
DeWyze, who had come off as too-cool-for-school for the bulk of the season, told "Idol" host Ryan Seacrest that he's "never wanted to win more than I do right now."
For her part, Bowersox took the news that she'd made the cut as something of a shock.
"I'm safe?" she asked in seeming disbelief. "I'm safe?"
For one last week at least, it seems, she is.