'American Idol' Recap: Caleb Johnson Triumphs
Was it Caleb Johnson or Jena Irene?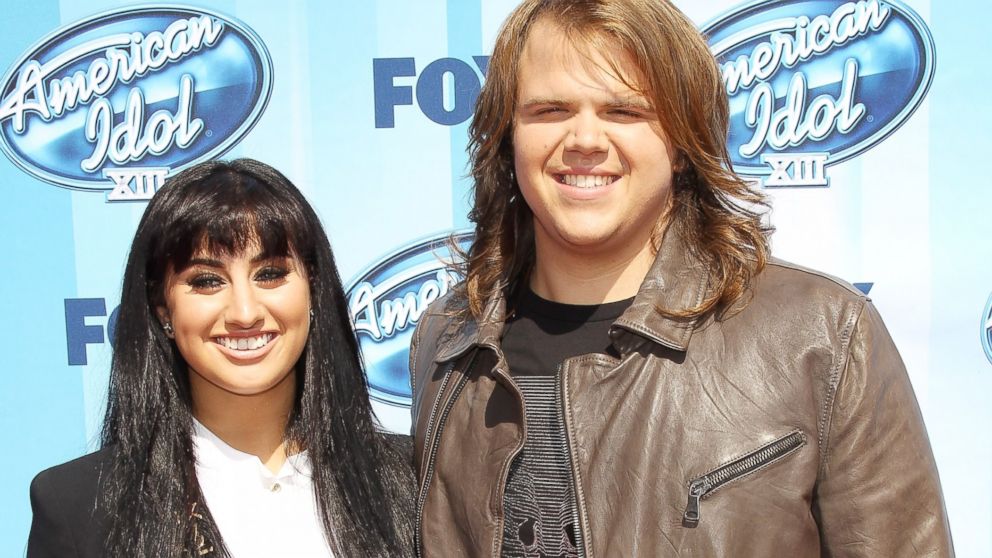 — -- Caleb Johnson was crowned the new "American Idol" champion on Wednesday night after the 23-year-old rocker from Asheville, North Carolina, received more of the viewers' votes than runner-up Jena Irene.
After host Ryan Seacrest made the announcement, Johnson received hugs from his fellow season-13 finalists. He then performed his new single, "As Long As You Love Me," as confetti fell from the ceiling.
Johnson will be awarded a recording contract. He'll release an album on August 12. You can pre-order it now on iTunes.
Johnson and Irene, a 17-year-old resident of Farmington Hills, Michigan, both received a 2015 Ford Mustang.
As was previously planned by the two, Johnson will accompany Irene to her high school prom.
This was Johnson's third stint on "American Idol." He previously competed on season 10, when he reached Hollywood Week, and season 11, when he advanced to the top 42. As a finalist this season, he never fell into the bottom three.
Read: Jermaine Jones Joins 'American Idol' Lawsuit
Candice Glover won "American Idol" in 2013 on her third try as well.
Irene was only the second wild-card selection in series history to reach the finals; Clay Aiken was the other.
Throughout the show, the "American Idol" finalists performed alongside various musical guests. Johnson joined KISS on "Love Gun" and "Shout It Out Loud." Afterward, Johnson's brother -- a big fan of the band -- walked onto the stage wearing KISS makeup and met the guys.
Irene sang Paramore's "Decode," then teamed up with her favorite band for a rendition of their song "Ain't It Fun."
Demi Lovato performed "Really Don't Care." She was backed up by the show's female finalists -- sans MK Nobilette, who missed the finale due to illness -- on "Neon Lights."Aloe Blacc and American Idol's male finalists sang, appropriately enough, "The Man."
Related: Kellie Pickler: My Grandmother Died the Day After Her Lung Cancer Diagnosis
Finalist Sam Woolf took on "Home," by American Idol season-11 champ Phillip Phillips. He also played guitar as Phillips presented his recent single, "Raging Fire."
John Legend played "You and I." Afterward, he and finalist Malaya Watson collaborated on a live version of his tune "All of Me." In addition, Lady Antebellum performed their new single, "Bartender."
The judges got into the act, too. Jennifer Lopez entertained the crowd with "First Love." Later, she shared the stage with fellow judges Keith Urban and Harry Connick, Jr., as well as mentor Randy Jackson, for Cyndi Lauper's "True Colors" and Fleetwood Mac's "Go Your Own Way."
Even Seacrest handled the microphone, duetting with Richard Marx on the latter's hit, "Right Here Waiting."
The two-hour-plus broadcast opened with Caleb singing Queen's "We Will Rock You," Irene taking on No Doubt's "Just a Girl," and the both of them sharing vocals on "It's Only Love," by Bryan Adams and Tina Turner.
This season's finalists will embark on a 41-show "American Idol Live!" tour this summer, beginning June 24 in Binghamton, New York.