Amy Adams Breaks Down Remembering Philip Seymour Hoffman
"I just really loved him," the actress said of her late friend.
February 20, 2014, 4:06 PM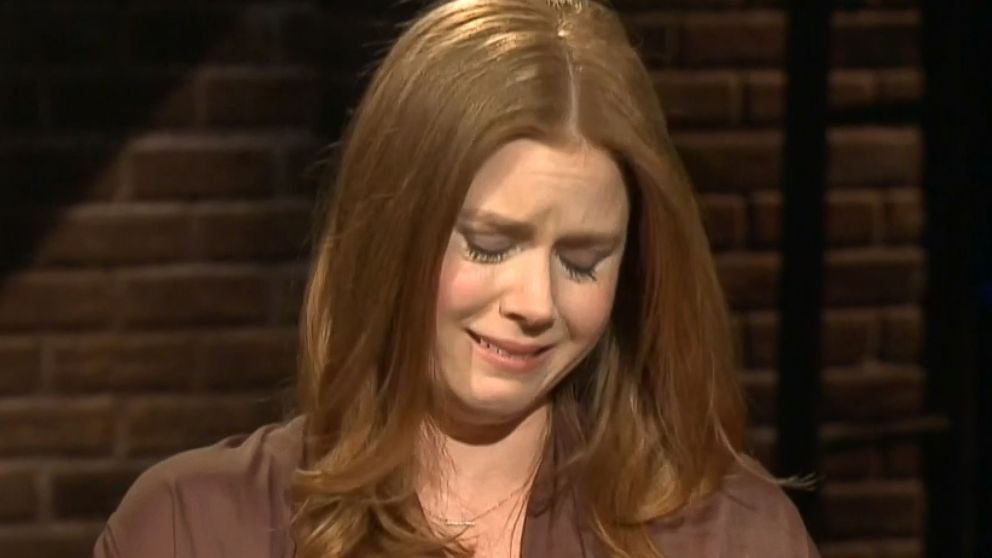 Feb. 20, 2014 — -- A lot of people were terribly affected by the death of Philip Seymour Hoffman. Amy Adams was one of them.
The Oscar winner, 39, broke down talking about her former co-star during a taping of "Inside the Actors Studio" which aired last night.
The episode was filmed on Feb. 5, a few days after Hoffman's body was discovered in his New York City apartment, dead of an apparent heroin overdose.
"I just really loved him, and I know so many people did," Adams said crying. "I just don't know how much more I can talk about it right now, sorry."
Read: Philip Seymour Hoffman's Will Includes Cities Where Son Should Live
Adams worked with Hoffman in movies such as "Charlie Wilson's War," "The Master" and "Doubt," which earned her an Oscar nod.
"I wish you all could get a chance to work with him. He was beautiful, he's a beautiful spirit and he had this unique ability to see people," she said.