— -- This week Arcade Fire release their major-label debut, Death Cab for Cutie's Benjamin Gibbard gives a full-album send-up to a Teenage Fanclub classic, Cage the Elephant release a career-spanning, stripped-down live record, rapper Vic Mensa drops his proper debut full-length, Manchester Orchestra get subtle and deep and Japanese band the Suzan release an EP produced by Bjorn Yttling of Peter Bjorn and John.
Arcade Fire's "Everything Now"
**
Few albums are as ambitious and yet maddeningly overwrought as Arcade Fire's "Everything Now." Honestly, I'm not sure what happened with this album, but it is a sad surprise. The title-track is an outdated, questionable disco number that sounds like a rewrite of Abba's "Dancing Queen" while the electro-dance number, "Creature Comfort" volleys between shrill and cacophonous extremes.
On "Signs of Life," backed by street noise and handclaps, Win Butler sings about "those cool kids, stuck in the past" perhaps not even seeing his own sense of irony.
Their last album, "Reflektor," at least captured a solid mood, even if the songs weren't really there. Its extended jams made it a bit of an aimless slog but at least it had a consistent mood. This album tries and fails to capture the late-seventies, early-eighties world where artists like David Bowie and Blondie thrived. It ends up often being a bit of a shiny, glam nightmare. "Infinite Content" pounds itself at you until you just want to make it stop. It shows little mercy, whereas "Chemistry" starts off as a horrid reggae-rock experiment before morphing into cheeseball arena-rock.
The drums on "Peter Pan" thud in an unattractive way, but still it is one of the closest tracks this album has to cohesive single. "Electric Blue" has a decent backdrop that is ruined by Regine Chassagne's high and harsh vocal approach.
The album does get slightly better as it progresses. There is hope in the "We Don't Deserve Love," even if it ultimately does wind up being a tad repetitive and monotonous. But how this album turned into such a mess is a mystery, given that it counts heavyweights like Daft Punk's Thomas Bangalter, Pulp's Steve Mackey and Portishead's Geoff Barrow among its many producers. This is a surprisingly misguided record, given the expertise of everyone involved, even given the admittedly lackluster quality of "Reflektor."
The rousing orchestration of "Funeral," the dark but buoyant hymns of "Neon Bible" and the biting indie-rock of "The Suburbs" have all gone by the wayside leaving this third-generation imitation of a pre-"new wave" sound. "Everything Now" is hopefully Arcade Fire's lowest point and considering it is their major-label debut, not an ideal place to begin a new chapter. Going through this album seems like a chore.
"Everything Now" is an unexpected misstep from a usually reliable band. Here's hoping they can recover.
Focus Tracks:
"We Don't Deserve Love" Yes, this song still has issues, but there's almost a half-decent ballad hidden underneath all the surface electro-buzzing. The song has a chorus that momentarily sticks.
"Electric Blue" As I said above, the groove here works, even it would be better if the vocals were delivered in a more appealing way.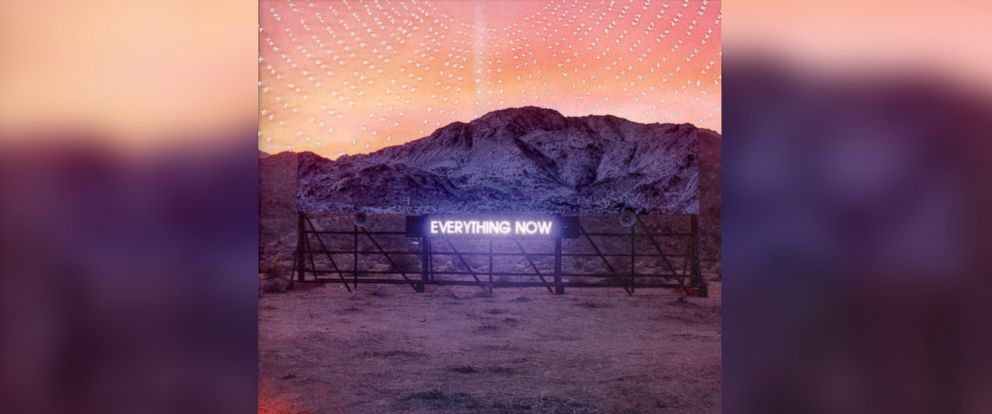 Benjamin Gibbard's "Bandwagonesque"
****
Covering a classic album in its entirety is no easy task. It also is almost a no-win situation. Depending on the classic, it is usually doubtful that the new version will be just as effective as the original. Sometimes, however, this is done very well.
The classic in question here is Teenage Fanclub's 1991 tour-de-force, "Bandwagonesque," which found the Scottish power-poppers working their magic and working their way onto many critics' year-end best-of lists. Death Cab For Cutie's Benjamin Gibbard here covers each one of the album's twelve tracks and he does so with a great amount of care and respect. His gentle, dreamy reading of "The Concept" says it all. It is more measured (and two-minutes longer) than the original but the atmosphere it musters is entrancing. Gibbard is able to give the same kind of attention to standouts like "December," "What You Do to Me," "Metal Baby" and more.
The nicest aspect of this record is its inherent fuzziness. The guitars throughout simmer and bubble. Gibbard isn't one who is necessarily known for rocking out. His work with Death Cab has established him among the signature voices of "emo" but that often leads to a gentler approach. He's able to bring out the beauty in "Pet Rock," but at the same time, summon a grungier side on the 57-second instrumental bridge-track, "Satan." On his reading of "Star Sign," Gibbard manages to fuse the song's power-pop goodness with a sharp, shoegaze layer that arguably is heavier than Teenage Fanclub's original reading.
On the flipside, on the closer, "Is This Music?" Gibbard unleashes a lighter, dreamier side of the song, when compared to the nearly menacing bass-line that anchors the original. He cuts the tension a little by using what sounds like a drum-machine.
This is an exercise obviously born from love for the original source-material. Not only does Gibbard fittingly pay tribute here, but this stands as an offbeat highlight in his own catalog of work. Perhaps someone down the line will pay tribute to his work in Death Cab for Cutie or the Postal Service in this manner. Perhaps Teenage Fanclub should now cover "Transatlanticism" or "Narrow Stairs."
Focus Tracks:
"The Concept" If you've seen 2011 film, "Young Adult," you'll never hear this song in the same way ever again. In that Jason Reitman/Diablo Cody movie, Charlize Theron's character, Mavis Gary has an almost psychopathic relationship to the song. Gibbard's version here plays nicely to this song's well-earned cult-following.
"What You Do to Me" This song (in both versions) sounds like an even cross between the Byrds and Big Star.
"December" Perhaps accentuating the lullaby energy embedded in the song, Gibbard doesn't miss a step, even capturing the walking bass-line in his arrangement.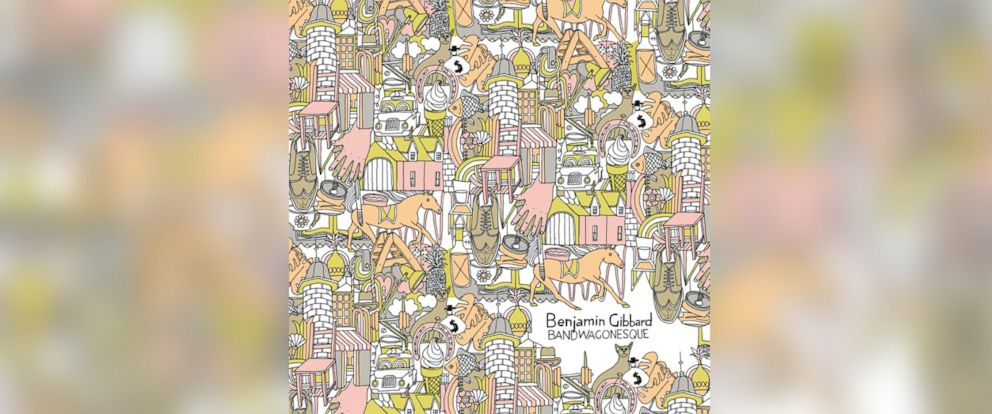 Cage the Elephant's "Unpeeled"
****
On "Unpeeled," Cage the Elephant" deliver a 21-song, eighty minute set, offering up live acoustic versions of songs from their back-catalog. Sure, "Ain't No Rest for the Wicked," doesn't sound all that different from its album version but that isn't a bad thing. "Aberdeen," which originally sounded like a send-up to Nirvana and the Pixies is now assisted by a string-section, while remaining unhinged. There's a freshness to these arrangements that in some instances make elements pop that don't stick out in the same way on the traditional versions.
The approach here is a direct step from their Dan Auerbach-produced 2015 album, "Tell Me I'm Pretty," and each one of their songs here is given a back-to-basics rawness that sounds simple and casually slick at the same time. Here's a band that has toyed with blues, post-grunge and noise-rock coming together in a classic mold. They are Kentucky boys who have honed their skills in London. They're level of focus shows.
Even the album's three covers are picked extremely well. They nail Wreckless Eric's "Whole Wide World" and give a decent reading of the Stranglers' "Golden Brown." Their cover of the Daft Punk/Julian Casablancas number "Instant Crush" has a soulfulness that frankly just isn't present on the original.
Mostly what stands out on this record is how well it is recorded and mixed. Matt Shultz's vocals for instance, echo in just the right way, throughout, giving this a nice, natural sound without sounding too bare.
As stop-gap releases between proper albums go, it doesn't get much better than "Unpeeled." This is a quality live record which shows the band in an appealing light. The members of Cage the Elephant continue to show their versatility. They are a surprisingly eclectic force.
Focus Tracks:
"Aberdeen" Still for my money, this is the band's best song and adding an orchestral element gives it a slightly different energy, even as the arrangement occasionally hints at possible impending chaos.
"Sweetie Little Jean" This version has an appealing Kinks-esque stomp to it and the mix here is slightly better than on the "Tell Me I'm Pretty" version.
"Whole Wide World" This is a perfectly-picked cover for this band. Their version deserves key airplay.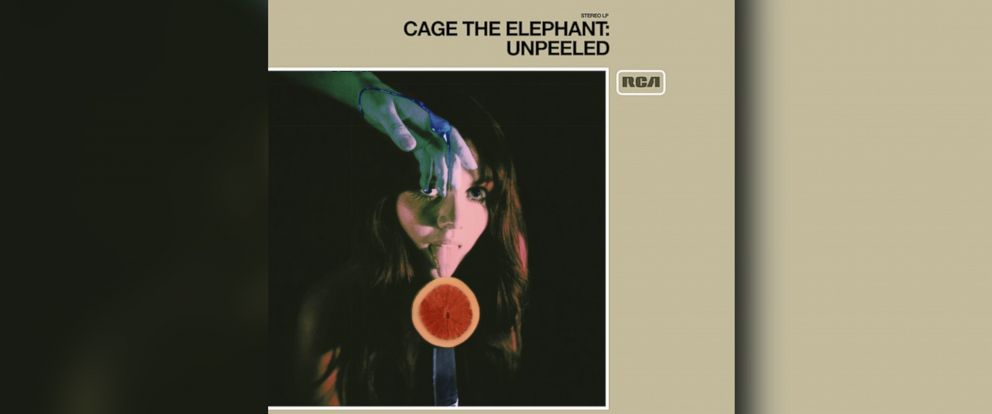 Vic Mensa's "The Autobiography"
****1/2
Rapper Vic Mensa has released a couple mixtapes and some EPs. He's made guest appearances beside Kanye West and others, but "The Autobiography" is his long-awaited full-length debut and it is a highly-engaging, often thought-provoking set. Diverse in its musical and narrative scope it comes at the listener from a variety of angles.
Mensa has almost a confessionary style. The suicidal thoughts on the "Heaven on Earth" reprise, the criminality on "Down for Some Ignorance" and the drug-use on "Wings" are all delivered with a combination of the wisdom of hindsight and a sense survivors' guilt. Mensa knows in these songs his life has taken some wrong turns and he knows he needs help. He is definitely working from a frank, honest place like his peers Kendrick Lamar and Vince Staples.
Mensa can also really sing, giving these tracks some concrete R&B and rock-fueled backbones. "Coffee & Cigarettes" is a more beautifully-delivered rock ballad than expected and "The Fire Next Time," simmers and burns like its title.
On "Homewrecker," Mensa describes a relationship gone wrong, rapping over the bridge to Weezer's "Pinkerton" classic, "The Good Life." When Rivers Cuomo actually emerges towards the end of the song and sings along, it is surprising. Given Weezer's often embarrassing past ventures in hip-hop (see their embarrassing 2009 single with Lil Wayne, "Can't Stop Partying") it is nice to see this track with Vic Mensa actually succeed.
It's not just Weezer. Mensa knows how to work well with guests throughout the set. On "Wings," putting Pharrell Williams and slam-poet Saul Williams on the same track is a stroke of genius. The closing track "OMG," ends the album in the right way and Ty Dolla $ign does some nice work on "We Could Be Free."
Mensa thinks back to his origins on "Memories of 47th St." with his early struggles and aspirations sitting in the forefront but throughout the set, he's also pondering his own demise. There's an authentic sadness throughout the set, even when there are hints of optimism.
He's been a well-known name, establishing himself in recent years, but with "The Autobiography," Vic Mensa puts himself at the forefront on hip-hop's current batch of promising MCs. This is a record that deserves time, attention and dissection. It's a dense, obviously unflinchingly personal release from someone with a wide sonic palette.
Focus Tracks:
"Wings" (Featuring Pharrell Williams & Saul Williams) Adeptly maneuvering a tempo-shifting beat, Mensa gets real over a smooth, synth-fueled beat. He discusses his doubts with himself and a pill addiction, hinting at near-death experiences. There are some rough, difficult emotions firmly on display here.
"Coffee & Cigarettes" Mensa hits a Frank Ocean-esque apex here, with this surprisingly melodic ballad.
"Memories on 47th St." This is the backbone of the whole album in a way. Mensa discusses his youth. He got kicked out of kindergarten. He looked up to Jimi Hendrix and Michael Jordan, while at the same time falling victim to police brutality at an early age. Mensa indeed paints a very vivid picture.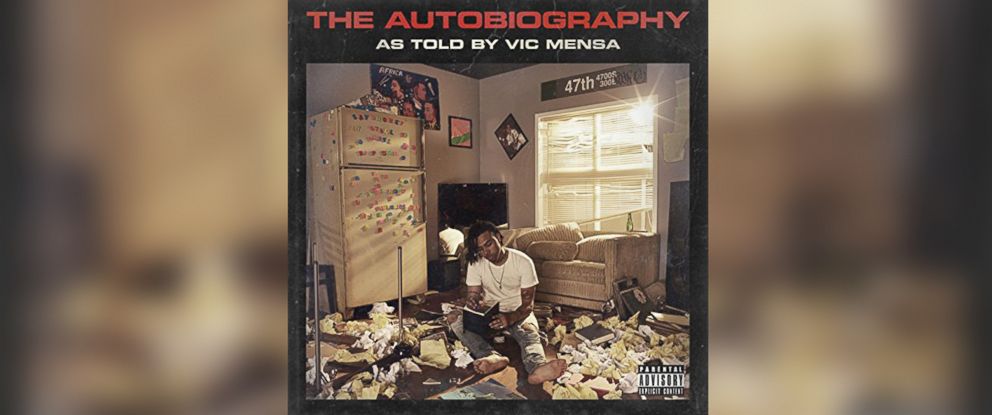 Manchester Orchestra's "A Black Mile to the Surface"
****
The fifth proper studio album from Atlanta indie-rockers, Manchester Orchestra is a subtle triumph of a record. Andy Hull's voice immediately grabs you on opener, "The Maze," a sly ballad that sweeps and rises without hitting you over the head. This kind of song deserves to be a massive crossover hit as it merges an appealing wistfulness with a gospel-like sense of determination. If this song doesn't turn into something major, it will definitely find its cult following.
Overall, "A Black Mile to the Surface" is a remarkably focused record, setting a somewhat consistent mood. You won't always be grabbed in the same way, throughout the set, but odds are, you will follow the set wherever it goes.
The band appealingly soars on "The Gold." In some way, it seems like this is the kind of charge that say, "Parachutes"-era Coldplay used to have before they began chasing "hits." These are well-crafted songs with strong drive and enough edge to encourage deeper listening. This record has quite a few whispering voices embedded into the mix at several points, encouraging even casual listeners to approach it with targeted ears.
When the band presents a more ominous edge on both "The Moth" and "Lead, SD," the extra bounce gives them increased momentum. (It should be noted that the latter is the only song on the set that doesn't have a title that begins with "The." This is a concept album in that way but it obviously allows exceptions.)
"The Sunshine" sounds like it is trying to offer up the band's answer to the famed "California Sound" of the seventies, while "The Parts" finds the band working with a minimalist backdrop to create what is perhaps the album's most striking moments.
"The Grocery" has grungier tendencies that swell up and recede into more traditional folk-rock. "The Alien" is a pensive number not all that different from something you might expect from the likes of Iron & Wine. When the album closes with the seven-minute slow-burner, "The Silence," it does so with a sense of determination.
This record's sharp approach will immediately be apparent but some of these songs need time and repeated plays to sink into your subconscious. This is a deceptively big album that somehow sneaks in through a side-door. The album's heft is more emotional than sonic and becomes more evident over time. It isn't as bombastically pronounced like their frequently hard-hitting 2014 effort, "Cope."
"A Black Mile to the Surface" has the potential to push Manchester Orchestra to the next level. Many of these songs are deserving of strong, mainstream attention.
Focus Tracks
"The Maze" Listen to this song on repeat. It builds so effortlessly. It is so deceptively simple, but it buzzes in all the right places and has an authentic earnestness.
"The Parts" If ever there was a "less is more" argument, it would be this song, which allows Hull's vocals and guitar to sit in the very forefront. It's almost is a cappella in some places, since the instrumentation is so far in the background.
"Lead, SD." It may break the title-scheme of the rest of the set, but including this track was the right move, making the most of vocal echo and guitar textures.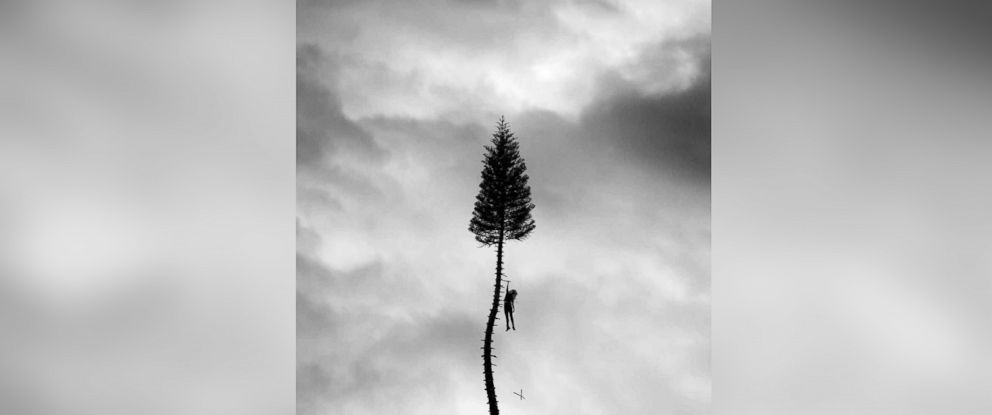 The Suzan's "Doki Doki Sounds" EP
***1/2
"Doki Doki Sounds" is a three-song EP from Japanese band, the Suzan. It was produced by Bjorn Yttling of Peter Bjorn and John fame. Yttling has had a long-standing collaborative relationship with the band. Sisters Rie and Saori, with their friend Nico here blend their catchy Japanese-flavored garage-rock with Yttling's signature production sound. This ends up sounding often like a Japanese answer to Yttling's work with Lykke Li.
On all three songs they are singing in English. "Tell Me What" comes in blazing with an ethereal dance glow which should give it some biting "alterna-pop" potential. "Ice Cream," works with a Japanese-scale to sing the praises of the frozen delight, with some playful call-and-response singing. Closer "Stay On" is perhaps the most surprising with a bouncy, lounge-driven quality. Listening to this set, I wish there was more. Not all of the band's releases have reached the U.S., but this is a winner. You may find yourself hoping for a more substantial full-length. This is a more than decent argument for something more substantial.
Focus Track:
"Stay On" With only three tracks to choose from, I chose this one as the key because of the great, melodic left-turn it takes in the chorus. The bridge also shows some sophistication, borrowing well from both the "girl groups" of the sixties and the "lite" dance music of the late seventies.
Next Week: New music from Randy Newman, Dan Wilson and More.
Missed last week's? Get the latest from Lana Del Rey, Nine Inch Nails, Foster the People and more.