— -- Spoiler alert: Ansel Elgort is starring in a movie that he doesn't die in.
The actor who made fans swoon as Augustus Waters in "The Fault in Our Stars," is back with the Edgar Wright film "Baby Driver," which hits movie theaters today.
"I love dying," Elgort, 23, joked in an interview on ABC News' "Popcorn With Peter Travers." "Unfortunately -- spoiler alert -- I do not die at the end of 'Baby Driver.' I'm so sorry."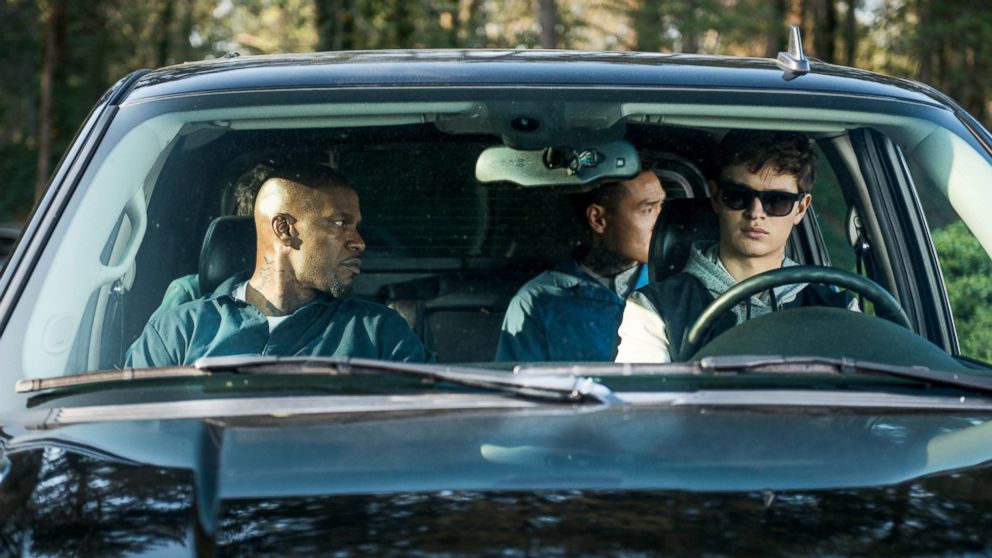 Elgort stars as Baby, a getaway driver who's constantly got earbuds playing music in his ears to cope with his chronic tinnitus. Baby is caught between helping crooks in Atlanta pull off dangerous and high-stakes heists and doing what he really wants to do: Drive away with his favorite diner waitress Debora and never look back.
"You really hear the movie through Baby's eyes, and you see it through his eyes too," said Elgort.
The movie's soundtrack is weaved into its scenes, with every move and word choreographed to time with the song of the moment. Elgort says music is just as important to him.
"I feel like, at least for me, I always have music in my head, whether or not I'm listening to any," he said. "I fall asleep to music even if I'm not listening to it ... That's how I sleep every night. Music -- it's always in me, so that's probably why I was right for this role."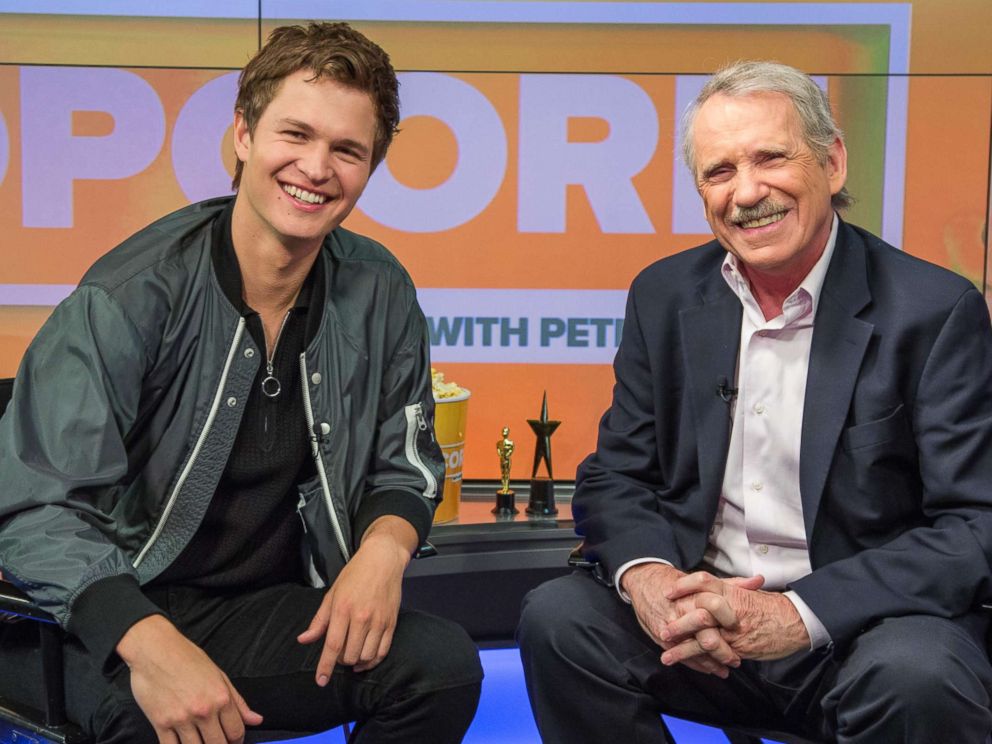 At nine years old, Elgort, who just released his song "All I Think About Is You," performed in "The Nutcracker" at New York's Lincoln Center. He continued to follow his passion for musical theater at Fiorello H. Laguardia High School Of Music and Art and Performing Arts and is now combining DJ skills that he honed under the moniker Ansolo with his singing and performing as Ansel Elgort.
He said it's hard to believe that he went from acting in his high school shows to appearing in a New York Theater Club play to having a lead role in the 2013 film "Carrie," opposite Chloe Grace Moretz and Julianne Moore.
"I was like, 'It doesn't get better than this. I can't believe it. I'm in a movie,'" said Elgort.
He added, "If I could be an actor and not a waiter at the same time, that's enough. That was my attitude."
Acting and music go hand in hand for Elgort, who said he can't go on any set without his keyboard and computer to make music. Making music also helps pass time while waiting on set for the next scene to be set up.
"I would go crazy if I didn't have music to make," he said.
While on set for "Baby Driver," Elgort said he often joked around with co-star Kevin Spacey and that Jamie Foxx was "the most generous" man he's ever worked with. Foxx, he said, even offered to let him play basketball at his home court and to come make music in his studio.
"It's like showing up to school to kindergarten the first day and, like, you're kind of nervous. You don't know anyone, and that kid comes up to you and says, 'We're going to be friends. Don't worry about it.' That was Jamie Foxx," he said.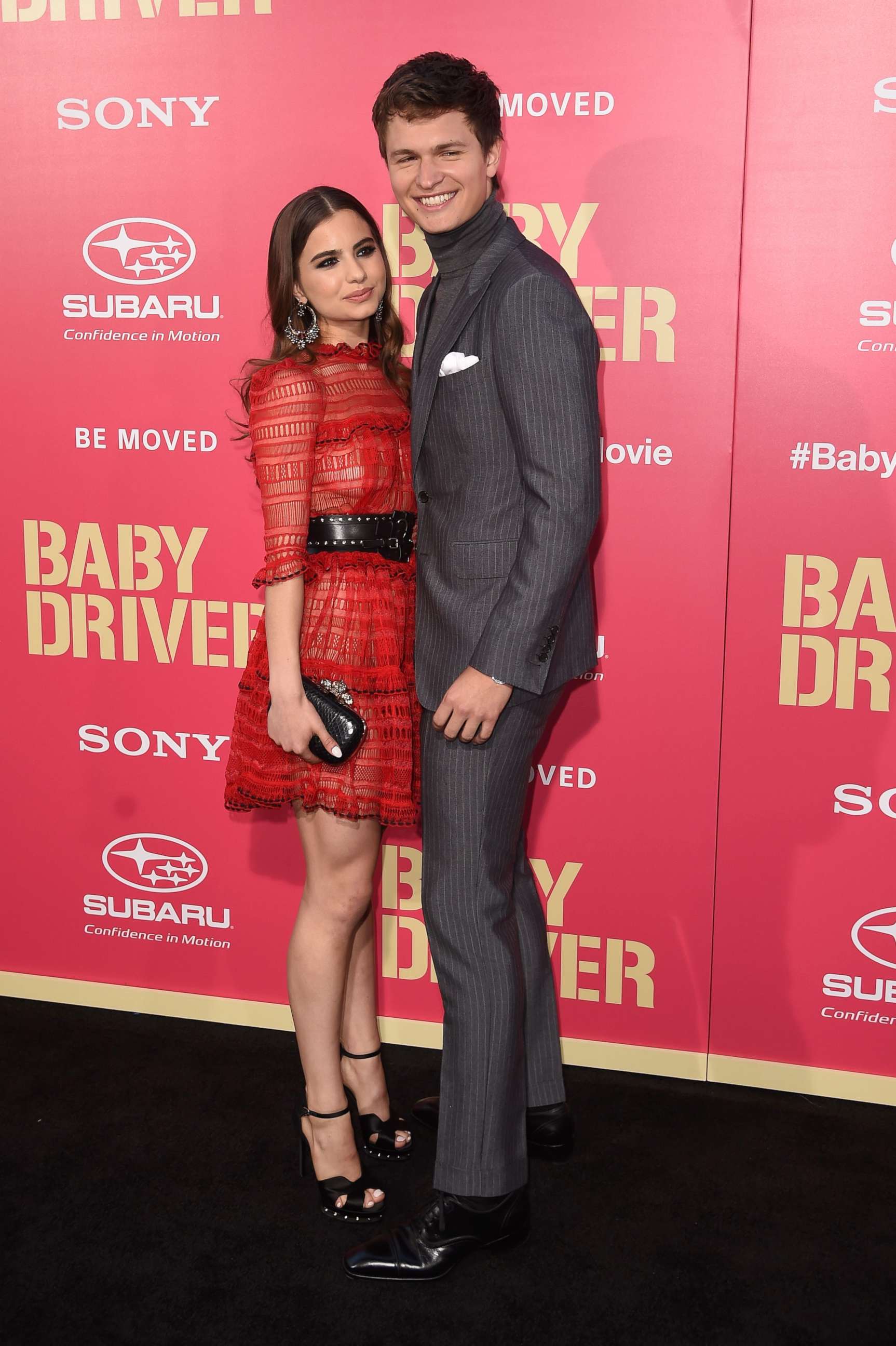 Elgort, who grew up with successful parents -- fashion photographer Arthur Elgort and director and choregrapher Grethe Barrett Holby -- said what helps keep him grounded with his own career is his family, friends and girlfriend, Violetta Komyshan. His parents encouraged him to pursue what he loved, regardless of how much money he could make, Elgort said.
"I keep it real with my family and friends, and I try to keep it real with myself and my work and with everything," he said.
He said his girlfriend doesn't have to worry about his fans because "they love her too."
"I saw her on the street, and I was like, 'Oh my god, that girl is so hot,'" Elgort said of his girlfriend. "At the time, I was 17 and she was like 15 ... she played hard to get for a like a year and a half, and finally, I was able to take her out on a date ... We've been dating for years and years."
Elgort is a romantic at heart, he admitted.
"I like real relationships with friends and with lovers," Elgort said. "My mom is the same way. She's always sort of said, you know, 'Don't get into it unless you really like somebody.'"
Elgort, who says he's currently focusing on his music, will next play the young John F. Kennedy in the upcoming film "Mayday 109." He said he doesn't put pressure on himself to top his last film, and that he's just happy to have been in two films he's loved.
At times, Elgort said, there are some frustrating things about the industry.
"I don't think making art should be a business, but it is," he said. "And you have to remember that and you have to sort of navigate the business."
Watch the full interview with "Baby Driver" star Ansel Elgort in the video above.
Download the all new "Popcorn With Peter Travers" podcasts on Apple Podcasts, Spotify, Google Play Music and Stitcher.