Ben Higgins, the star of "The Bachelor," makes his choice tonight on ABC during the season 20 finale.
The 27-year-old Higgins, who is an account manager for a software company, has told Lauren Bushnell and JoJo Fletcher – the final two women – that he loves them both.
On last week's episode of the special "The Bachelor: The Women Tell All," Higgins said he was sure he'd found the one for him.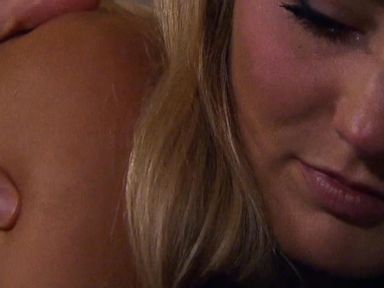 "I would marry that woman tomorrow if I could," he said.
But which one will it be?
Bushnell, a 25-year-old flight attendant, has been a front-runner from the beginning. Fletcher, a 24-year-old real estate developer, got off to a slower but more playful start with Higgins. In the season premiere, she playfully wore a unicorn mask for her first introduction to Higgins.
Higgins will decide tonight. His parents have voiced their concerns.
"To know that Ben could be in love with two women is really disturbing to me," his mother, Amy Higgins, said.
No matter what happens, one woman will have her heart broken.
"I can't picture my life without Ben," an emotional Bushnell says in an exclusive clip from tonight's episode. "I don't want to say goodbye. I don't want to go to bed alone."
The finale airs tonight at 8 p.m. ET on ABC.