— -- Tensions were high in "Bachelor" mansion during the second week's show Monday night because some women got to spend a lot of time with Arie Luyendyk Jr., while others did not.
Becca got the first date card and Arie showed up on his motorcycle and took her for a ride to see Rachel Zoe for a Cinderella makeover. Becca got to pick out a dress for date night.
Arie gave Becca a sparkling pair of Christian Louboutins and then they had champagne and sat around and complimented each other, after which he gave her jewelry from Neil Lane.
Later, they had an intimate dinner at the Hudson Loft and he told her that she reminds him of when he was first on "The Bachelorette." They talked about family and Becca mentioned her late father, who died from brain cancer.
At the end of the dinner, he gave her a rose, told her she can keep the earrings and then they kissed. For one last surprise, Arie pointed to a rope that, when Becca pulled it, showered them in gold leaf paper.
Meanwhile, back at the mansion, another date card arrived and it was for Krystal. It read, "Krystal, home is where the heart is. Arie."
On their date, Arie took Krystal to his home in Scottsdale, Arizona, on a private jet and when they arrived, he drove her around, pointing out the Pizza Hut where he used to work when he was 16. He showed her his high school and afterward, took her to his home.
While Krystal imagined her life if they end up together, Arie showed her his photo album and some home videos.
Krystal said, "I literally have gotten a history lesson of Arie today."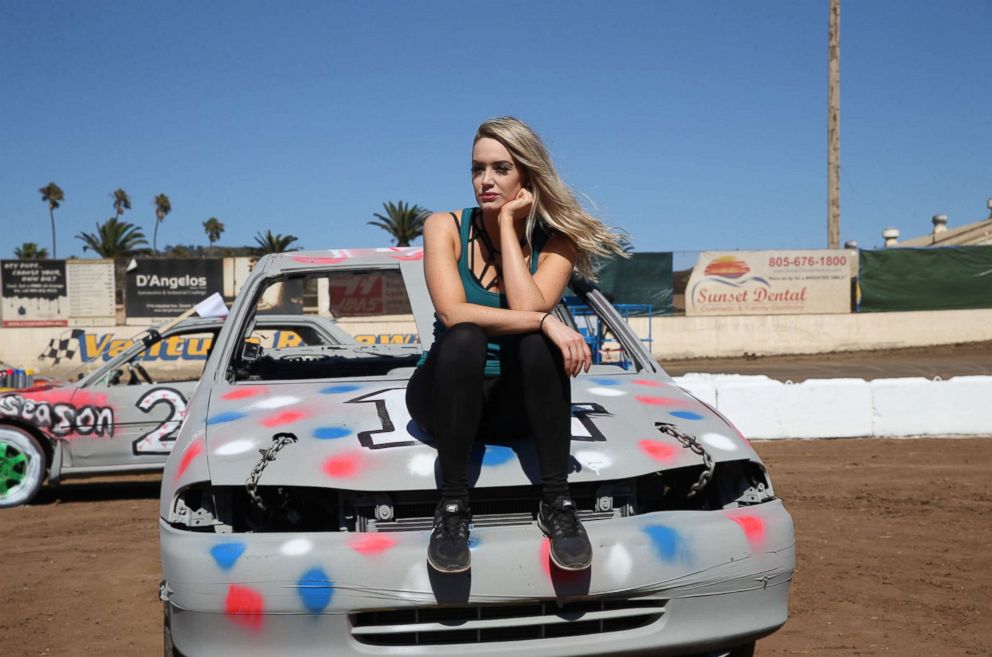 After the videos, Arie took Krystal to meet his parents and his little brother. The notion of marriage hung heavy in the air as Arie's brother Alec and his new wife, Haley, just got married in July and his parents mention they just celebrated their 25th wedding anniversary.
Afterward, Arie told Krystal he's certain his mother loves her.
Back at the mansion, an envelope arrived and more than a dozen women -- includng Tia, Valerie, Annaliese, Lauren G., Kendall, Bekah M., Jenny, Seinne, Jenna, Caroline, Brittany, Bibiana and Chelsea -- were all invited to join Arie with the note, "Let's hit love head on. Arie.
Arie, still out with Krystal, took her to the Bradbury hotel and Krystal talked about her life and told Arie she came from a broken home and felt like her parents didn't want her. She shared an emotional story about her little brother's living on the streets in Los Angeles for nine months.
Arie was moved by Krystal's story and told her he can see she's an open and a loving person. Then he gave her a rose.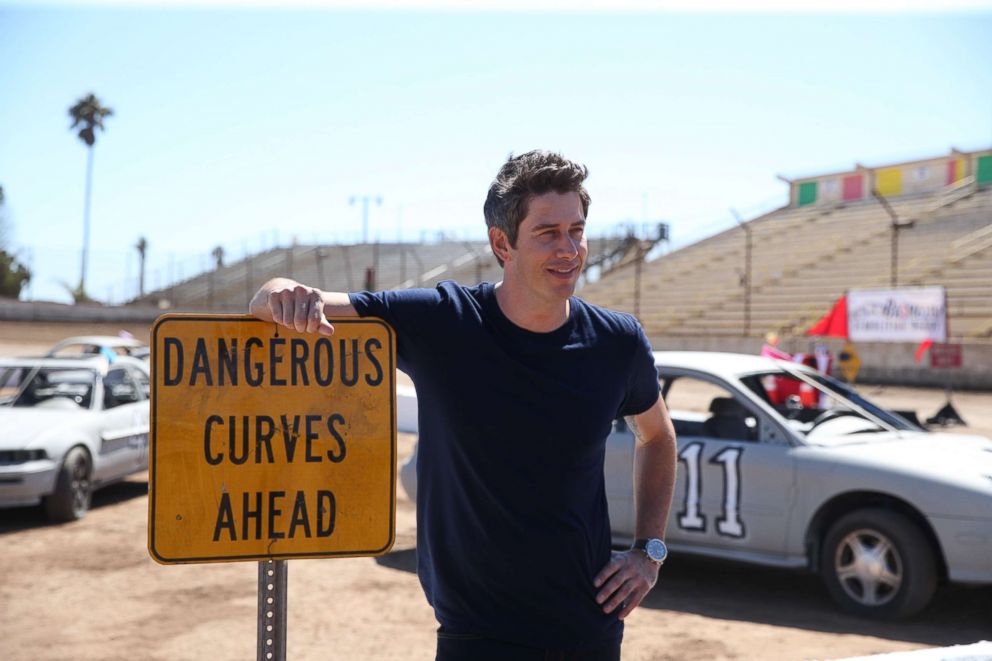 With one more surprise, Arie took Krystal to see singer Connor Duermit and while Connor sang, the couple slow-danced. Arie said, "If Krystal and I are at the end of all this, I would want to give her an amazing life and a life of stability and family. And, hopefully, I can provide that."
The next day, the 15 women showed up to a demolition derby. Last driver in a car still running wins the trophy, Arie announced. Later, the women all appeared in racing jumpsuits and got into their cars while Annaliese had trouble holding it together.
After a brief montage of the women's crashing into each other, the wheels stopped spinning and nearly all the cars were destroyed, Seinne was declared the winner.
Back at the mansion, Chelsea took Ari aside to tell him she's a mother. Seinne took Arie aside to tell him she went to Yale. Then they kiss.
Bibiana seemed upset as other women got time with Arie and later she walked out. Later, Arie gave a rose to Seinne. Bibiana reaffirmed her interest in getting to know Arie.
Arie checked on Brittany, who was slightly injured in the demolition derby. Arie praised her for being hardcore at the demolition derby and gave her a certificate that says, "Most Hardcore."
Bibiana finally got time with Arie and Krystal interrupted. Bibiana got into it with her and tells her off, then stands up when Krystal tries to defend herself and says, "Mic drop!" and walks off, leaving everyone else in silence.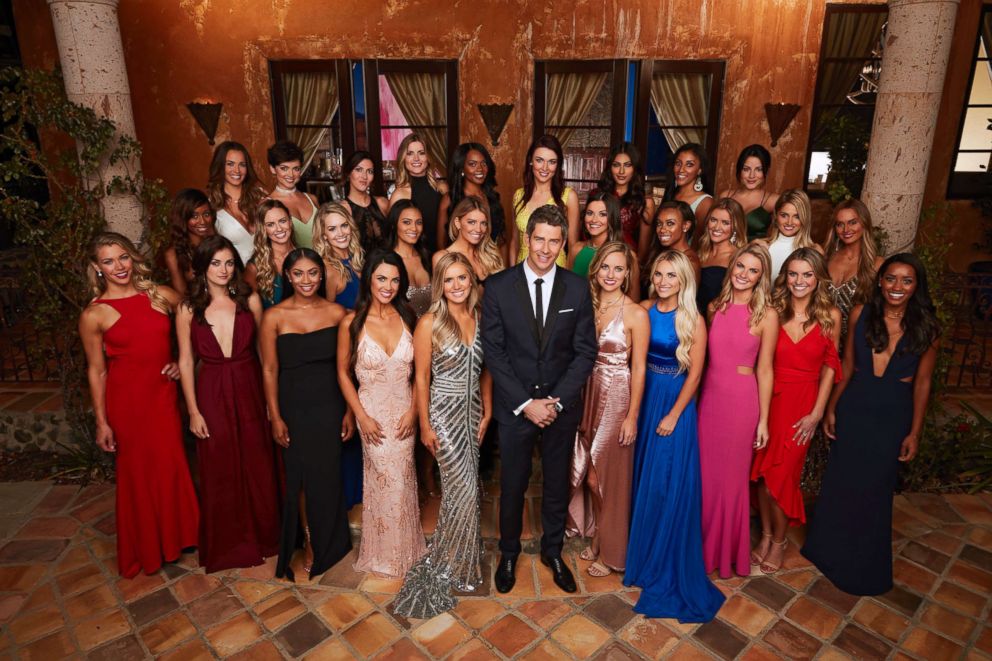 Finally, at the Rose Ceremony, Arie said it has been tough and says that some of the women will go home tonight. He gave roses to Maquel, Jacqueline, Bekah M., Jenna, Chelsea, Lauren S., Tia, Annaliese, Lauren B., Kendall, Brittany, Ashley, Marikh, Caroline and, finally, Bibiana.
Jenny, the graphic designer from Chicago, did not get a rose and, instead of hugging Arie on her way out, walked right past him. He went out to say goodbye, saw she was clearly upset and asked to talk about it.
Jenny said she wasn't sad to leave him but sad to leave her new friends. Arie said he understood.
In the scenes from upcoming episodes, it looks like Bibiana and Krystal are careening towards a fight.
"The Bachelor" airs Monday nights at 8 p.m. ET on ABC.