— -- It's official: Chris Soules of "The Bachelor" proposed to Whitney Bischoff, 29, on Monday night's season finale.
Soules, 33, told Whitney he loved her, adding, "Everything about this moment feels right."
So, here's a quick list of what you should know about the latest winner of "The Bachelor."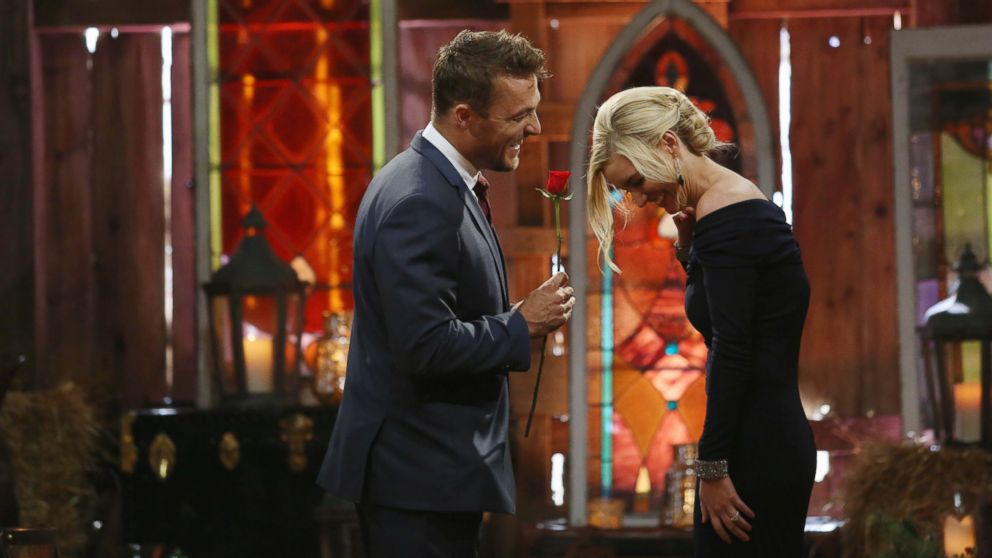 1 - She's a Fertility Nurse from Chicago and, Obviously, Loves Kids
Her Instagram feed sports some sweet pics with some very cute kids. She also said Monday night Soules' big farm would be perfect for a big family. "The Bachelor" family can soon expect an addition. Fingers crossed!
2 - Soules and His Fiancee Definitely Have Chemistry
Jimmy Kimmel stopped by "After the Final Rose" to chat with the beaming couple. He asked them whether they have been intimate a lot -- he used other words -- and they said absolutely.
Whitney also described herself as "the happiest girl in the entire world."
3 - She's an Animal Lover
Bischoff has an adorable Maltese puppy Lillie that she shows off often on social media.
"Lillie is exhausted from her performance tonight! Sleep tight, yall! #thebachelor" she posted a few weeks back.
4 - She's a Kentucky Gal Who Wants 'The Normal Life' With Chris
Monday night on "After the Final Rose," she said she's just excited to be "normal" with Chris and not have to hide their engagement. This blond beauty hails from Kentucky and has been living in Chicago, but should fit right in with Chris at his home in Iowa. She has said she's prepared to make the move to his hometown of Arlington and become a mom.
Soules told People magazine, "My sister said, 'You're not looking for a girlfriend, you're looking for a wife.' That's the truth" and that's who he chose!
"She was the person I could see myself with," Soules added to People. "Whitney is my soulmate. It became even more clear at the end. It just felt right."
5 - She's Got Celebrity Fans Already!
Chicago's own Jenny McCarthy and Donnie Wahlberg tweeted last month that she was their pick.
"Love that Whitney from Chicago just made Donnie tear up. Haha I love him. #TheBachelor," McCarthy wrote.