— -- "The Bachelorette" star Rachel Lindsay has finally found true love.
During last night's finale, Lindsay, a 32-year-old attorney, said yes to 37-year-old chiropractor Bryan Abasolo's proposal after she chose him among 31 men, including 31-year-old business owner Peter Kraus.
Lindsay happily accepted Abasolo's proposal after a gut-wrenching breakup with Kraus, who at first appeared hesitant over proposing to her during the finale.
"You see the emotional breakup that Peter [Kraus] and I had and he was ready to propose but at that point, I knew that he wasn't the one for me and it was really important for me to not have two men standing up there at the end," Lindsay said.
"I had seen Peter since what you saw last night," she added, referring to last night's live "Bachelorette" event. "It was more frustrating to see Peter than anything else."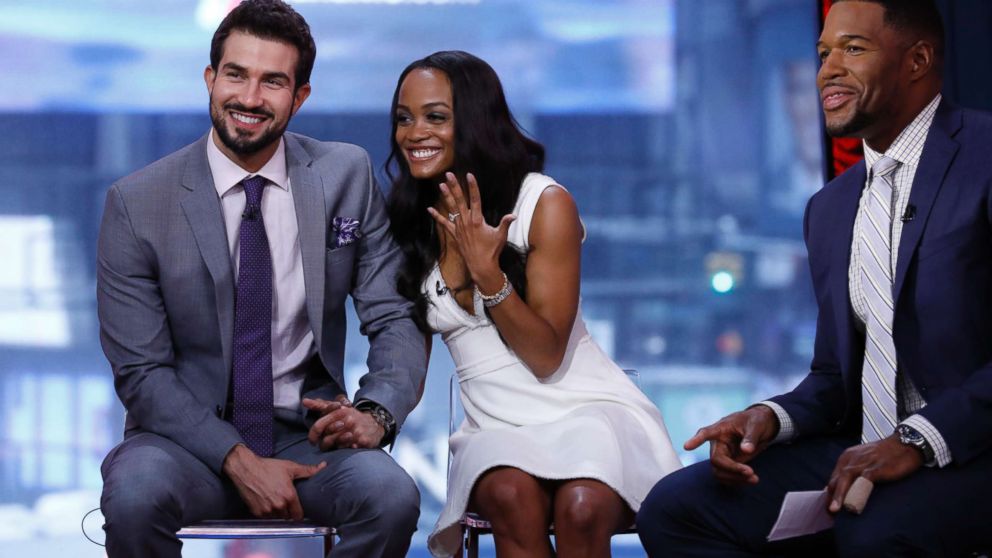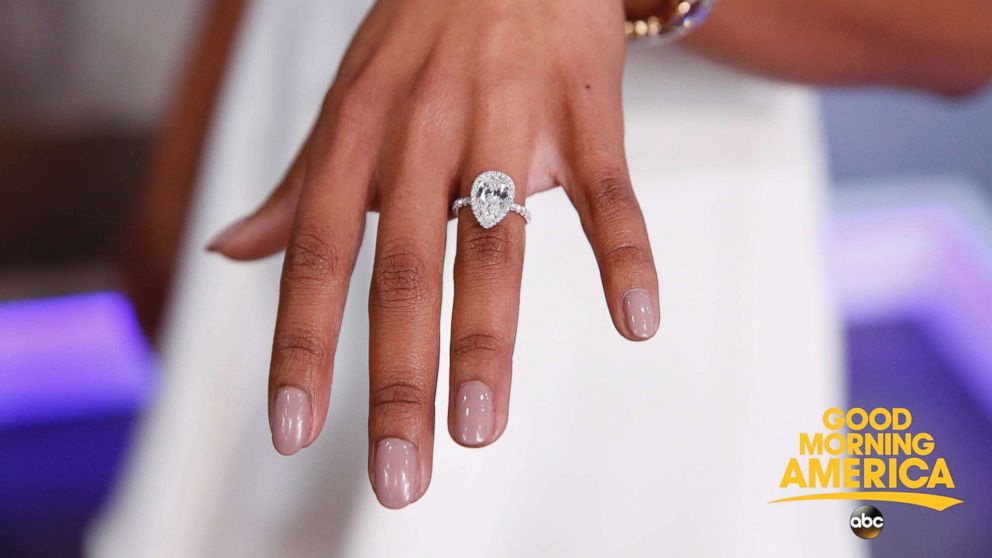 The newly-engaged couple appeared on ABC's "Good Morning America" today via Skype, where Abasolo, who received the first impression rose during the very first episode, revealed that he never lost confidence while trying to win Lindsay's heart.
"There really wasn't any issue moving forward in our relationship, so my confidence remained sky-high throughout and I didn't have any reason to think otherwise," Abasolo said.
Lindsay chimed in, "I was confident in our relationship, but I went back and forth because I had to make the best decision for me and I wanted to make sure I made the right decision, which obviously I did."
Abasolo admitted that he, too, was frustrated with Kraus' "wishy-washy" attitude over his commitment to Lindsay.
"It's always tough to watch your financée date 30 other men," Abasolo said. "I didn't meet with Peter last night but I saw the final episode. You feel a little frustration of how she was treated and the position she was put in for the simple fact that here I am, totally committed, totally ready to start a real future with this woman and then on the other end, you have someone who is indecisive, wishy-washy and at the same time, he's telling her he's in love with her and will propose. So, it was just tough to watch."
The couple said during "The Bachelorette" live show that they're leaning toward a winter wedding.
ABC News' Joi-Marie McKenzie contributed to this report.