'Bewitched' Star Erin Murphy: Where Is She Now?
She played Tabitha for six seasons on the beloved '60s sitcom.
September 24, 2015, 4:25 AM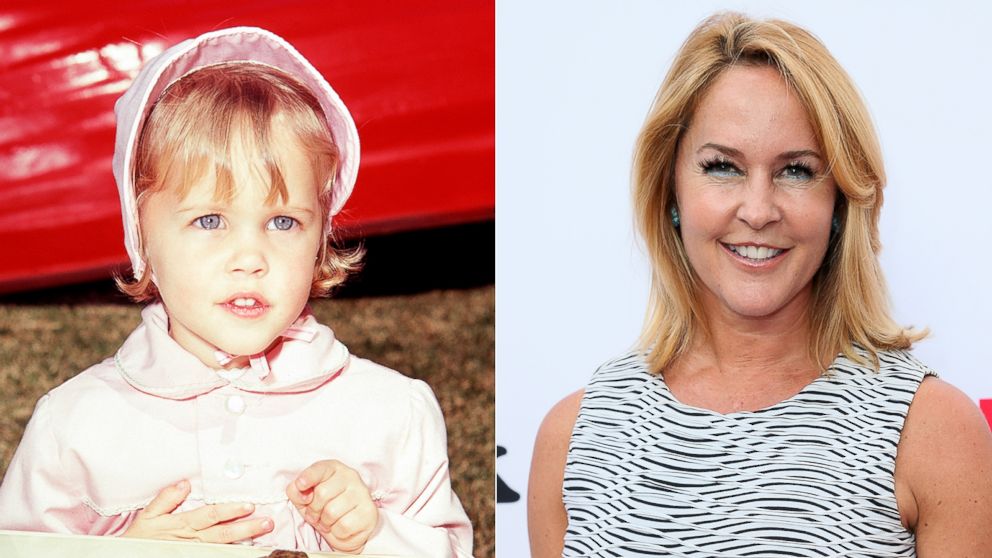 — -- Child star Erin Murphy was lucky enough to grow up with two sets of parents -- her real ones and Samantha and Darrin Stephens of TV's "Bewitched."
Playing the role of daughter Tabitha Stephens, alongside stars Elizabeth Montgomery and Dick York (later played by Dick Sargent), on the hit '60s sitcom, Murphy called it "a great place to grow up."
"I always called her 'Mantha Mommy, because I couldn't say Samantha, and I called Dick Sargent, Darren Daddy," Murphy, now 51, told ABC News. "That's what I knew them as. They really were like parents to me."
Murphy was especially close to Montgomery, who died of colorectal cancer in May 1995 at age 62.
"A lot of people who knew Liz well and knew me told me how much I'm like her," Murphy said. "And I think it's because we spent 12 hours a day together growing up. I looked to her as a parent, and she would tell me what to do like a parent. In a lot of ways I'm so much like her than I am my own mom, which is hilarious."
Murphy was only two when she joined the cast, along with her fraternal twin sister Diane, in the third season of the beloved sitcom.
The producers were only auditioning twins for the role because of child labor laws restricting the amount of time a child could be on set. After the Murphy twins got the part, it was clear that Erin was the one who loved the lights. They used her for all the closeups and major scenes and her sister for the long shots and cutaways.
"From the time I was a baby, I love it," said Murphy. "I liked the lights and loved being on my set. My sister used to cry when they would bring her on set. Even now she hates it."
One of Murphy's favorite places on the set was Agnes Morehead's dressing room. Morehead, who played Samantha's mother Endora, died in 1974 at age 73.
"She was probably my favorite person on the show in retrospect," Murphy said. "I loved her like a grandparent. I had grandparents who lived in other states I didn't get to see and she didn't have grandchildren, and we had a really great, loving relationship. She'd do little things like draw little cartoons for me in between scenes. She'd tell me stories. I loved going into her dressing room because everything was purple. I just thought she was the most colorful, most beautiful person."
Murphy spent six seasons on the show, which aired from 1964 to 1972 and continues to be seen throughout the world in syndication. In 2002, it made the list of "TV Guide's 50 Greatest TV Shows of All Time" in 2002.
When the show ended, Murphy did numerous commercials and some modeling, auditioning alongside other child actors Jodie Foster and Helen Hunt. But she also turned down a lot of offers, and when her family moved from Los Angeles to Orange County when she was in sixth grade, she got the chance to be a normal kid, becoming a cheerleader and even homecoming queen.
"I think I kind of had the best of both worlds," she said.
At 21, married with her first child and living on a ranch in Arizona, Murphy taught acting. She also got calls anytime film shoots came to town and started taking jobs on the other side of the camera in production and makeup. She even worked as a stunt and photo double for Virginia Madsen and Oscar winner Melissa Leo.
After moving back to the Los Angeles area, Murphy actively returned to the business about 10 years ago, hosting reality shows, doing product endorsements and infomercials and serving as a celebrity judge.
At the same time she has been a hands-on, full-time parent to her six boys, ages 12-30, from three marriages, as well as an active volunteer for numerous charities and an outspoken advocate for autism awareness (her 14-year-old son has autism).
As if that weren't enough, she also owns two successful businesses, Erin Murphy Knits, in which she sells alpaca knitwear she makes herself, and her latest venture, Slim Chillers, frozen vodka martini ice pops that are sold in nearly every state and Australia and China.
Last year, Murphy was talked into doing some local theater and got the acting bug again. She recently acted in three pilots and is waiting to see if any of them get picked up.
"I don't ever want to be complacent," Murphy said.