— -- Jurors in Bill Cosby's sexual assault trial in Norristown, Pennsylvania, were told by prosecutors today that accuser Andrea Constand became "completely paralyzed, frozen, lifeless" after the famed comedian allegedly gave her pills in 2004 at his Pennsylvania home.
"The muscle strength in her body slipped slowly away, along with her consciousness. Total control of her body lost," Assistant Montgomery County Assistant District Attorney Kristen Feden argued.
"This is a case about a man, this man, who used his power and his fame and his previously-practiced method of placing a young, trusting woman in an unconscious state, so that he could sexually pleasure himself, so that she couldn't say no," she continued.
According to Constand, Cosby drugged her and molested her at his home in Pennsylvania in 2004; Cosby has said that he gave Constand a Benadryl and that their sexual encounter was consensual.
In 2015, Cosby was charged with felony aggravated indecent assault shortly before the statute of limitations on Constand's claim expired. He has pleaded not guilty. Feden said this case "is about whether Andrea Constand had the ability to consent, and the answer is no."
Cosby's defense attorney Brian McMonagle emphatically told the jury that Constand was "never incapacitated" during her encounters with the comedian, and that she had been "untruthful time and time and time again" with local law enforcement.
McMonagle referred to what he called police's "exhaustive investigation," which initially ended with former District Attorney Bruce Castor's decision not to prosecute. He also pointed out that it took Constand a year to come forward with her claims.
"The only thing that is worse [than sexual assault] is the false accusation of sexual assault…a false accusation of sexual assault – it's an attack on human dignity, it's an attack on human dignity. It can destroy a man," he added. "She was never incapacitated."
Kelly Johnson, who testified on behalf of the prosecution, told the court that Cosby gave her a "large white pill" and sexually assaulted her in 1996, when she was an assistant to Bill Cosby's agent.
"There was a little back and forth -- with him telling me that I needed to relax ... and I said, 'What is it?' And he wouldn't tell me what it is, and he said, 'Trust me would I ever give you anything to hurt you?'" Johnson said, adding she later felt like she was "underwater." The next thing Johnson said she remembered was waking up in the bedroom.
During her cross examination by the defense, Johnson acknowledged that she never reported the incident to authorities because she was concerned for her job.
"I was humiliated and embarrassed. I was very afraid because I have a secret about the greatest celebrity in the world at that time," she said. "And it was just … me – my word against his."
Constand, her mother and a forensic toxicologist will also testify at the trial.
Cosby arrived at court around 9 a.m., walking arm-in-arm with his legal team and former "Cosby Show" co-star Keshia Knight Pulliam, who played Cosby's daughter Rudy Huxtable on the hit show.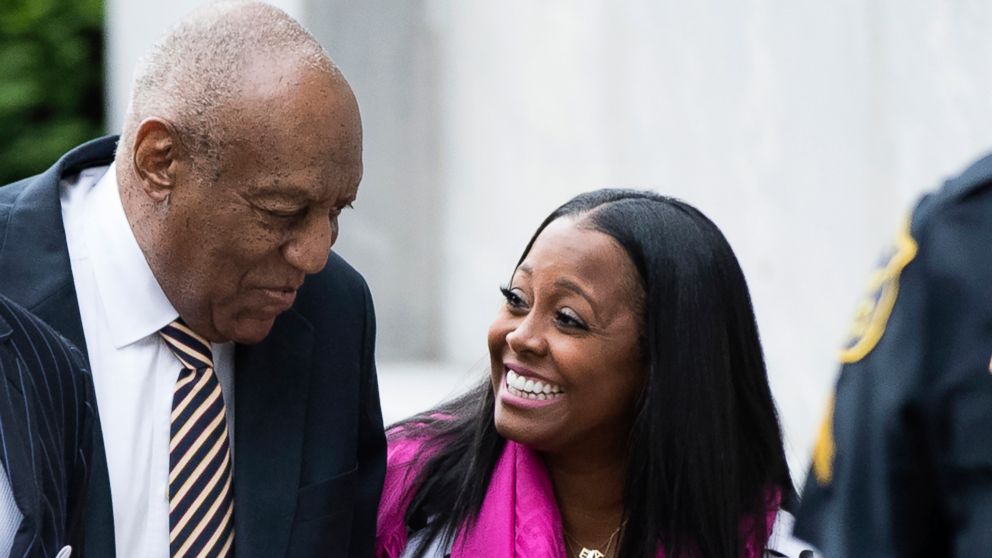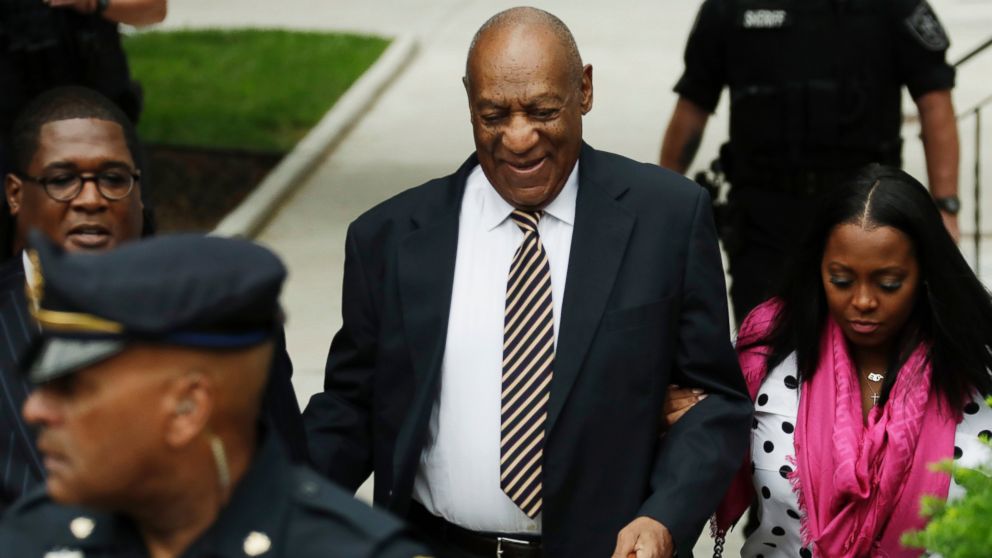 This is the first time that Cosby, 79, has been charged with a crime, though in recent years, he has been accused by more than 50 women of drugging and/or sexual misconduct. The prosecution petitioned to have several accusers testify on Constand's behalf, but the judge presiding over the case would only allow one to take the stand. That woman, identified as Victim No. 6, has claimed in court documents that she met Cosby in 1990 when she was working as an assistant to his personal appearance agent. Victim No. 6 claims that six years later, when she was 29 and he was 58, Cosby invited her to lunch at a Los Angeles hotel, where he gave her a pill with wine to relax. Afterward, she claims she lost consciousness, only to awake to find him sexually assaulting her in a bed. Through his representatives, Cosby has repeatedly denied all allegations of wrongdoing.
Cosby has not spoken at length about the Constand case, though last month, he told Sirius XM radio host Michael Smerconish that he did not expect to testify during the trial. He also said that race may have played a role in the accusations made against him.
"I can't say anything, but there are certain things that I look at, and I apply to the situation, and there are so many tentacles," he said. "So many different -- 'nefarious' is a great word. I just truly believe that some of it may very well be that."
Cosby's attorneys also broached the subject of race with regard to jury selection. The defense successfully petitioned to have potential jurors chosen from Allegheny County, rather than Montgomery County, in the name of diversity. They also believed that Cosby would have a better chance at a fair trial if the jury came from outside Montgomery County.
Ultimately, seven men and five women -- two of whom are black -- were selected to serve on the jury. The Associated Press noted that the jury is 17 percent black, whereas in Allegheny County, the black community is just 13 percent of the total population.
The defense complained during proceedings that the prosecution was trying to keep black people from the jury after attorneys nixed two black women from serving. However, the judge ruled that there were other, valid reasons to reject them.
"It's a terrific jury made up of people of all demographics," Montgomery County District Attorney Kevin Steele said outside the courthouse after jury selection concluded. "We're past this nonsense about the optics and things."
Cosby's attorney, McMonagle, did not speak to reporters at that time.
If Cosby is convicted, he faces up to 10 years in prison and a $25,000 fine.