— -- Note: This is Bill Rancic's story, as told to Michael Rothman. In late November, Rancic spoke with Rothman about the upcoming anniversary of when he popped the question to his now wife and mother of his child, E! News' Giuliana Rancic. Today marks eight years to the day that the "Apprentice, Season 1" winner, businessman and author, 43, got on one knee and proposed. Their life is often played out on their show "Giuliana & Bill."
Eight years ago, I made the best decision of my life. I asked Giuliana to marry me. She said, "Yes."
Looking back almost a decade, obviously it's gotten better every year, for us and especially for me. I have a son Duke and a wife, who continues to challenge and inspire me everyday.
I still remember our first date, almost nine years ago and I never went on another date after that. We knew instantly. We were having dinner in Malibu and we were making plans for three, four months out. That was on our first date. We had our phones out and we were like, "In July, I gotta go here, maybe you can meet me" and this was in March, two hours into the first date. It was the craziest thing ever.
Fast forward to 2006: I have three older sisters, so they definitely helped me prepare for the big day on Dec. 15. I wanted it to be perfect, because I only intended on doing this once. I knew I wanted our marriage to be an adventure, so I did something a little different.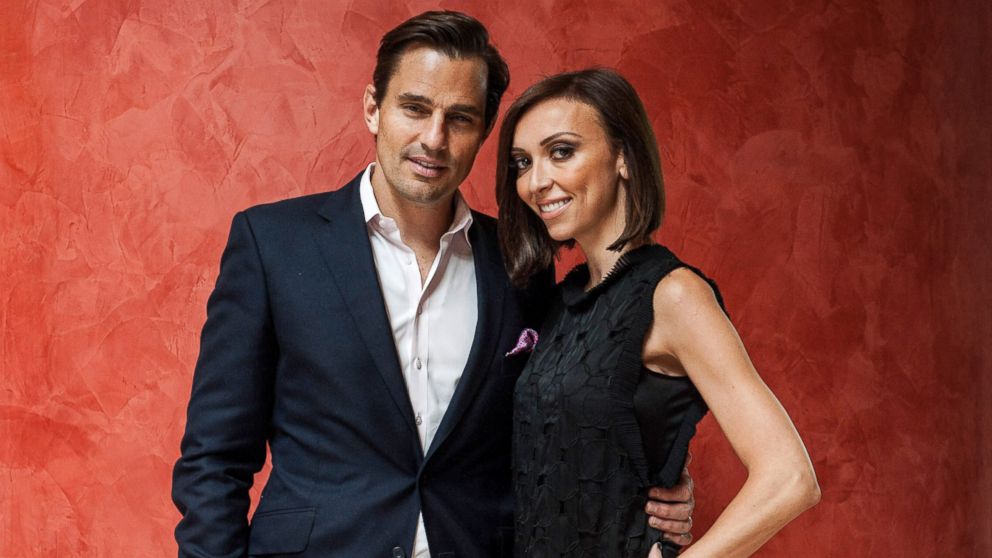 Giuliana was coming in to meet me in Chicago for the weekend. That morning, I started laying the groundwork. I said I had to go to Detroit for a last minute meeting, so I would have a car pick her up at the airport and that I would meet her at my house later that night. The town car picked her up and drove her about a mile from the airport, then just stopped. She immediately called me.
You see, for some reason they sent a stretch limo and they had this big driver, then the limo pulls over on the side of the road in a desolate area. She was understandably upset and worried. She was freaking out. But, he gets out, opens the door and I'm standing there.
I still remember our first date, almost nine years ago and I never went on another date after that.
I had a helicopter waiting and told her we were going to look at the Christmas lights, which Chicago is known for. We got up there and were drinking champagne and had Michael Bublé playing in the background, then we flew over Michigan Avenue. That's when I got down on one knee.
But, I knelt on the champagne glass. It shattered and even though it wasn't the smoothest move in the world, I still proposed. It's a little bit like sensory overload -- you know you are beginning a new life. It's pretty exciting. I was thrilled. I had no question.
"Life together is going to be an adventure, just like tonight," I told her. That was it. She said, "Yes."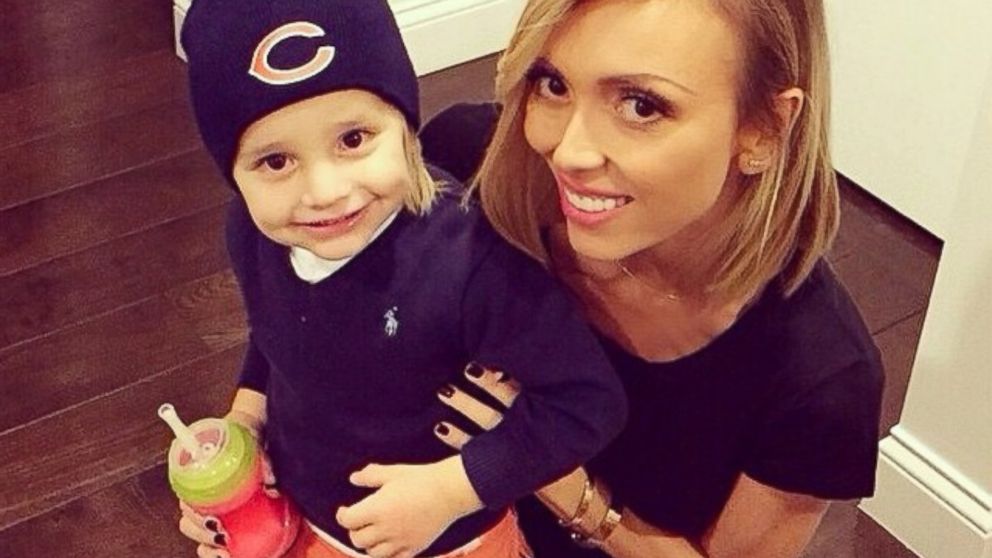 And I may have pulled a fast one of her that day, but months later she got me back in spades. Right after we got engaged, my phone range and it was my mentor, Donald Trump.
"Bill, congratulations. Great girl, I love her on E!, she's great," he said. "Get a prenup."
So, I called up Giuliana and told her what Donald said. She said, "That's a great idea!" I thought, "Wow, that was a lot easier than I thought."
So, my lawyers went back and forth with her "legal team" and a month into the negotiations, my lawyer calls me and says, "I've been practicing law for 25 years and they just submitted a request I've never seen. They want to put a cheating clause in the prenup. If you get caught cheating, Giuliana wants 110 percent of your net worth. Not 100. 110."
I was confident I'm not a cheater, so I told them to put it in. About two weeks before the wedding, I called Giuliana because she still hadn't signed the prenup.
She says, "Didn't I tell you? My lawyer told me to tell you Italian girls don't sign prenups."
There's more -- It turned out her "lawyer" was her older brother, who of course never went to law school!
Here we are eight years later.
We constantly are improving as partners. Our trick is something we simply call "checking in." Every couple weeks or every month, we talk about the marriage and things that may be bothering us, but also things we like. When I know she likes something, I'm committed to doing more of it.
Then, there's Duke, my son. I'm a lot more of a hands on dad than I thought I'd be. I cook his meals, he's talking, he's learning, I'm in it and I love every minute. It's better than you could ever imagine, the way you love that little guy. It's remarkable.
I'm a lot more of a hands on dad than I thought I'd be ... I'm in it and I love every minute.
We just moved into a new house right before Thanksgiving and he was in his new room, so I slept on the wood floor in his room the first night, just so he was comfortable. And that's minor. I'd walk over broken glass or hot coals, you do anything for your kid. People always say that, but you're like, "Yeah, yeah, yeah, whatever." Until you have that child and experience those emotions, you don't truly know what that's all about.
Duke takes after both of us. He's a little bit of a daredevil like me. I call him Evel Knievel; he's jumping off stairs and if he falls, he just brushes himself off and gets right back up. He's fearless and loves football. In fact, we watched a little Monday Night Football together last night. Of course he's big Bears fan, so he's all boy and I couldn't be prouder.
As for expanding our family, the plan is definitely to give him a brother or sister. I'm not getting any younger, so if we are going to do it, we better do it soon. Fingers crossed, say our prayers and God willing, we will have another one and then that will be it.
I always say marriage and kids are the two things that will affect your life from that day on. So, you better make those decisions wisely, marriage probably more so because the day you get married, everything you do from that point on is different. It's no longer "I," it's "We."
And I can't think of a better decision I've made since than marrying this amazing woman.
Here's a little video of me introducing my lovely wife at the first annual QuickBooks Connect conference in San Jose. It's been an amazing honor to watch her grow into the savvy business woman she is today.